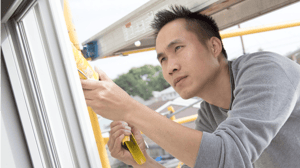 One of the perks of owning your own home is making it your own. Home rehab and choosing which projects you want to do is half the fun, yet it still pays to make smart decisions. Many home renovations can add value to your home and increase its resale value. Others may not change the value all that much, yet they're still worthwhile because they give your home that personal feel.
But beware, some home rehab projects can actually decrease both your home's curb appeal resale value. Let's take a look at ten home improvement projects you should absolutely avoid, no matter how tempting they may sound.
Garage Conversion
If you need more living space or want a home office, a garage conversion might seem like a good idea. Some people don't mind parking on the street to have their own personal office space. Unfortunately, many garage conversions are done poorly, making the new room look awkward and unfinished.
It can also require permits that can be expensive and hard to get. The other downside to a garage conversion is when it's time to sell, many potential buyers may be turned off by a home without a place to park their car, especially if other homes in the neighborhood do have a garage.
Bedroom Conversion
Bedroom conversions can have the same effect, especially if you make structural changes to the room like making a closet into a built-in desk area for a home office (which can also cost a lot more money). More bedrooms will increase a home's resale value and increase your potential buyer pool. So, if you're thinking about turning a bedroom into a home office, make superficial upgrades like adding a desk and bookshelves that are free-standing. Don't make any structural changes.
Adding a Pool
A pool sounds like a great idea for a home rehab project. Who doesn't want to sit around a pool on a hot day and take a dip to cool off? But they are expensive to put in, and cleaning and maintaining a pool can also be pricey. Not to mention, unless the pool is heated, you can only use it in the spring and summer. That means the pool goes unused for much of the year.
Remember, many potential buyers aren't looking for a pool, except in certain parts of the country, like Florida. Minnesota, not so much, which means you may not get the price you're looking for when you go to sell.
Kid-Related Upgrades
Adding permanent things to your home that are strictly for your kids can really decrease your home's attractiveness to potential buyers. For example, adding a basketball court because your child is on the basketball team at school isn't a great idea. Not everyone likes basketball, and a court can take up valuable space in your backyard that a potential buyer may want to use for another recreational activity.
Following Trends
Trendy interior design may look good now, but in 10 years you may be cringing at it. Trends are temporary, so if you plan on upgrading the inside of your home, go with something classic and timeless. Potential buyers are more likely to be interested in a home with neutral colors and timeless appeal than a home with the latest trends.
Wall and Ceiling Texturing
Speaking of out of style trends, textured walls and ceilings are so '80s. Even if you like the look of a textured wall, reconsider adding it during your next home rehab. Not only can it be expensive to reverse but it may also turn off potential buyers for the same reason. .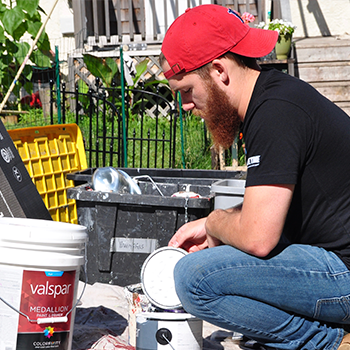 Removing Closets
Everyone needs storage space, and closets are perfect for storing all kinds of things, including clothes. Removing a closet, even if it's to make a room bigger, is sure to make your home more difficult to sell. Plus, what if you need the storage space later?
Wallpaper
Wallpaper is a super cheap way to change up a room, but it's also difficult to remove, and many people just don't like it. Not to mention if you put it in a bathroom, after a while, mold can be a problem. If you want to change your wall color, stick to paint.
Get Rid of the One Tub You Have
You may prefer a walk-in shower, but removing your only bathtub is a bad idea. Not only is it costly, but potential buyers may have kids or pets, both of which are much easier to bathe in a tub.
Paint Exterior Brick
While painting the exterior of your home can be a cheap way to give it a fresh look, painting a brick exterior is a big no-no. Painting brick can cause all sorts of problems. For instance, painting exterior brick can cause the brick and mortar foundation to crumble. And that is costly to fix!
Final Note: There are plenty of projects around the house that homeowners can (and should) do on their own. But, when the job take specialized skills or requires a permit, it is always good to talk to a professional. DIY plumbing or electrical work can be dangerous and expensive to fix if it is done incorrectly!
Fortunately, most homeowners have more home improvement ideas in mind than they could ever find the time to do. So knock these bad ideas off your list and feel free to dream about everything else you'd like to do to make your home your own!