April in Minnesota has arrived, which means that all of us at Twin Cities Habitat are gearing up for the BEST party of the year! Join us for our Hard Hat & Black Tie Virtual Gala on Saturday, April 24 at 7:00 p.m. from the comfort of your own home!
Hard Hat & Black Tie Virtual Gala is free—no tickets required! You won't want to miss the best virtual gala of the season, emceed by Habitat favorite T. Mychael Rambo, featuring an online auction, a fun program, and a LIVE After party! Go all out with your construction couture outfit or get comfy in your lumberjack flannel PJs. Make sure to tell your friends, family, and coworkers to join in on this fantastic evening!
Home is everything
If we learned one thing this year, it is that home has never been more important. At the Gala, you will meet two incredible people who know the importance of a safe, stable Habitat home.
Angel bought her Habitat home in the fall of 2019. Prior to that, she shared a two-bedroom apartment in North Minneapolis with her three children: Don, Aja, and Zyana. Not only is her Habitat home providing her children the space to learn and grow, it also became their safe haven when Angel came down with COVID-19. Read Angel's story here.
We will also introduce you to Symphonie, daughter of Habitat homeowner Melo who bought a Habitat home in 2011. Symphonie reflects on how her Habitat home gave her the space where she could study, find some peace and quiet, and be herself. It was the strong foundation she needed to pursue her dreams and degree.
Stick around for the After Party!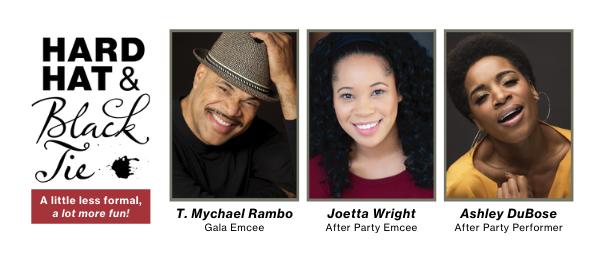 Guests will also enjoy a live After Party, hosted by Joetta Wright, and featuring an exclusive performance with local singer songwriter Ashley Dubose. Ashley is best known for competing in NBC's The Voice, and was chosen "Best Female Vocalist" by City Pages. This evening will be jammed packed with fun and we hope you are able to join!
Become a Gala Patron
Contribute to the event in a very special way by becoming a Gala Patron. Your $2,000 sponsorship gets you a signature celebration package with wine, treats, and Habitat goodies, and special recognition during the event and on the Gala website. Learn more about this incredible opportunity here.
We can't wait for you to view our incredible online auction. This year you'll find items ranging from gorgeous trips to tasty liquor baskets to fun items for your home. Click here to register today so you can be the first to know when the auction opens. Keep your eye out for an auction preview blog next week!
Although we can't be together again this year, we know that the incredible Twin Cities community will come through and give generously on April 24.
Thank you to our generous sponsors!