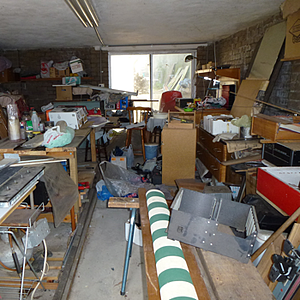 With a few warm days under our belts, and the knowledge that more are on the way, Minnesotans inevitably turn to one of the rites of spring – spring cleaning. It's the time of year when we clean out attics and garages and ruthlessly (sort of) get rid of things that have been collecting dust for far too many years.
What do you do with all that excess stuff you no longer need?
Some people try to make money by hosting a garage sale. After days of cleaning and organizing it, and more days sitting in the driveway waiting for other people to buy the stuff,they might make $10 or $20 dollars. Figured by the hour, that amounts to about $.25 an hour. Not good.
Others simply haul everything to the dump and pay $30-$100 to throw out stuff they know is still usable and valued by someone else. They hate trashing good stuff, but they just don't have the time to waste with garage sales or Craigslist. There is a better way and it has many benefits!
Instead of wasting time trying to sell unneeded items, or throwing out perfectly good stuff, donate it to the Twin Cities Habitat for Humanity ReStore. The ReStore accepts cabinets, furniture, appliances, building materials, hardware, tools, lighting and much, much more. Load up your unneeded stuff up and drop it by the ReStore between 10 am and 5 pm Tuesdays through Fridays or between 10 am and 3 pm on Saturdays. We'll have somebody at the store to help you unload. (We're located at located at 510 County Road D, New Brighton, 1 block West of 35W).
As an alternative, if you've got lots of tools, building supplies, cabinets or appliances, simply take a minute to schedule a FREE PICKUP on our website.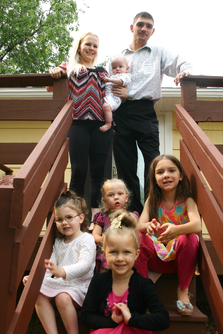 When you donate to the ReStore you are being good to the Earth by keeping stuff out of our landfills. In addition, you are eliminating the manufacturing pollutants needed to replace the items and you are saving all the fuel of transporting the remanufactured items to market.
More importantly, when you donate stuff to the ReStore, and it gets resold or recycled, all the proceeds go to support the Twin Cities Habitat Mission of building stable, affordable homes for hard-working, low-income families. Your donations can positively impact the life of a child forever.
By the way, we'll give you a receipt for your donations that you can use to save money on your taxes. There's nothing like getting a tax bonus to do something easy for you, good for the environment, and great for other families.
Now that you have some real motivation for doing the spring cleaning, what are you waiting for?
Visit our website at restore.tchabitat.org/donate to see a list of the items we accept for donation.