Program Information Center (PIC)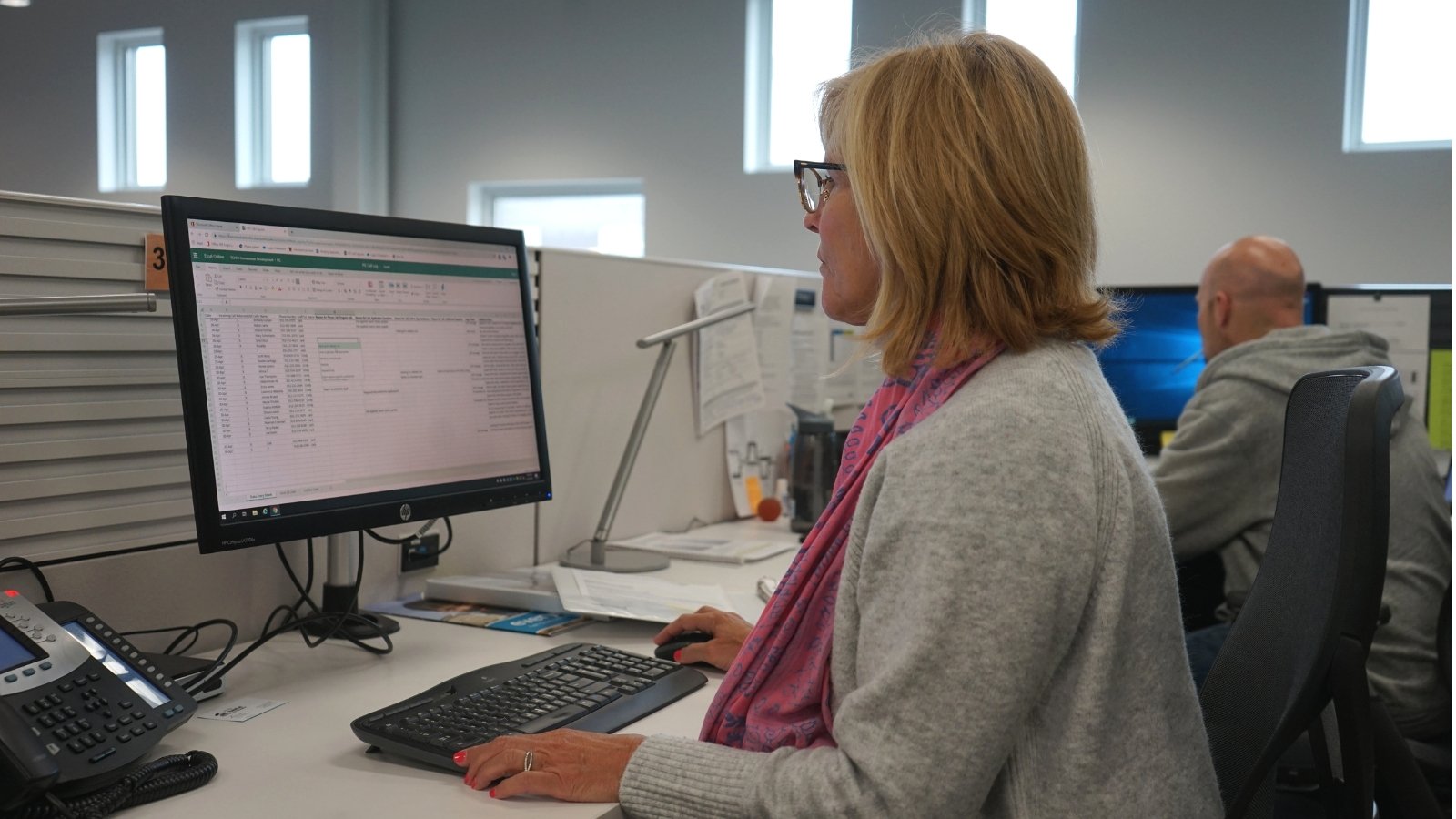 Jennifer volunteers as a Program Information Center (PIC) volunteer and we are so thankful! So, what do these volunteers do?
Program Information Center volunteers support staff in providing accurate and timely information about our programs and services by answering questions and directing phone calls. We need volunteers who are outgoing, customer-service focused, and willing to make a long-term commitment to this position.
This is an office-based role, with the opportunity for volunteers to get to know office staff, work with Habitat clients directly, and gain a deeper understanding of how our programs and services help us to accomplish our mission.
If you're interested in joining Jennifer as a volunteer at the Program Information center, the next step is to contact our Volunteer Coordinator to schedule an interview and attend a volunteer orientation. Time Commitment: One shift per week, Monday or Tuesday from 8:30 a.m. to 12:30 p.m. or 12:30 p.m. to 4:30 p.m.
Why PIC?
Jennifer says that she enjoys volunteering at the Program Information Center. "Being able to help introduce the program and answer initial questions about the application process and requirements is rewarding. Plus, the Intake team is a great group of people and a lot of fun! The front desk is fun too. I learn new things each week!"
Jennifer encourages potential volunteers to try a PIC or other position in the office. "Twin Cities Habitat is a well-oiled machine that makes you feel good about donating your time each week."
She says her favorite part of volunteering with Twin Cities Habitat is "definitely the people."
Jennifer's Background
"I am happily engaged and have two grown children—one of which is about to make me a grandma!"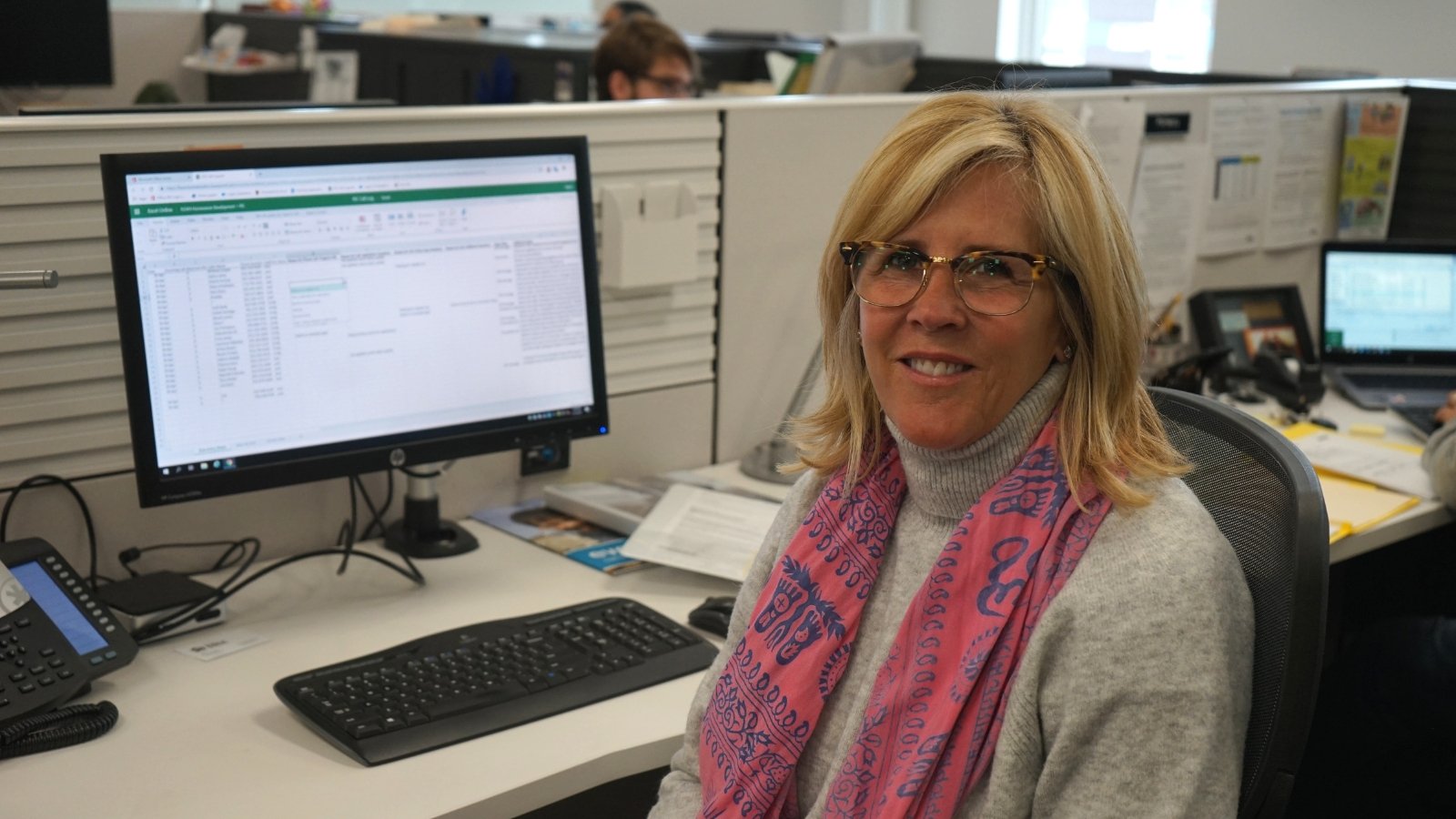 Jennifer moved to Minneapolis in 2013 and went to work for Coolibar. While working, she participated in a build day with Twin Cities Habitat.
"I listened to the lunch time presentation and every detail about Twin Cities Habitat for Humanity resonated. It sounded like a perfect fit for me. It took another year and another build and also deciding to quit my job before I finally reached out to learn more about volunteering here."
Why Twin Cities Habitat
Jennifer loves Habitat because it aligns with what she's learned in her life. She says Habitat's program is available to all who want to persevere through finding out about the program, following through on the application process, doing the work to become mortgage-ready, putting in volunteer hours, and staying the course with the program until a house that suits them becomes available.
She agrees that Habitat homeowners work hard for their homes, and that's what makes the homes much more meaningful. She likes that monthly mortgage payments are capped at 30% of household income, and that the nationwide default rate on Habitat loans is below 1%.
Jennifer says that she believes the reason these families can stay afloat despite potential life challenges is the work they put in and network they form. Establishing a strong relationship with their Habitat Homeownership Advisors and becoming more aware through the program resources give them the empowerment to be successful.
"The other thing I love is that Habitat homeownership is generational. I think of the kids and the stability that kids need to blossom. To be able to grow up without the insecurity of moving all the time is such a gift."