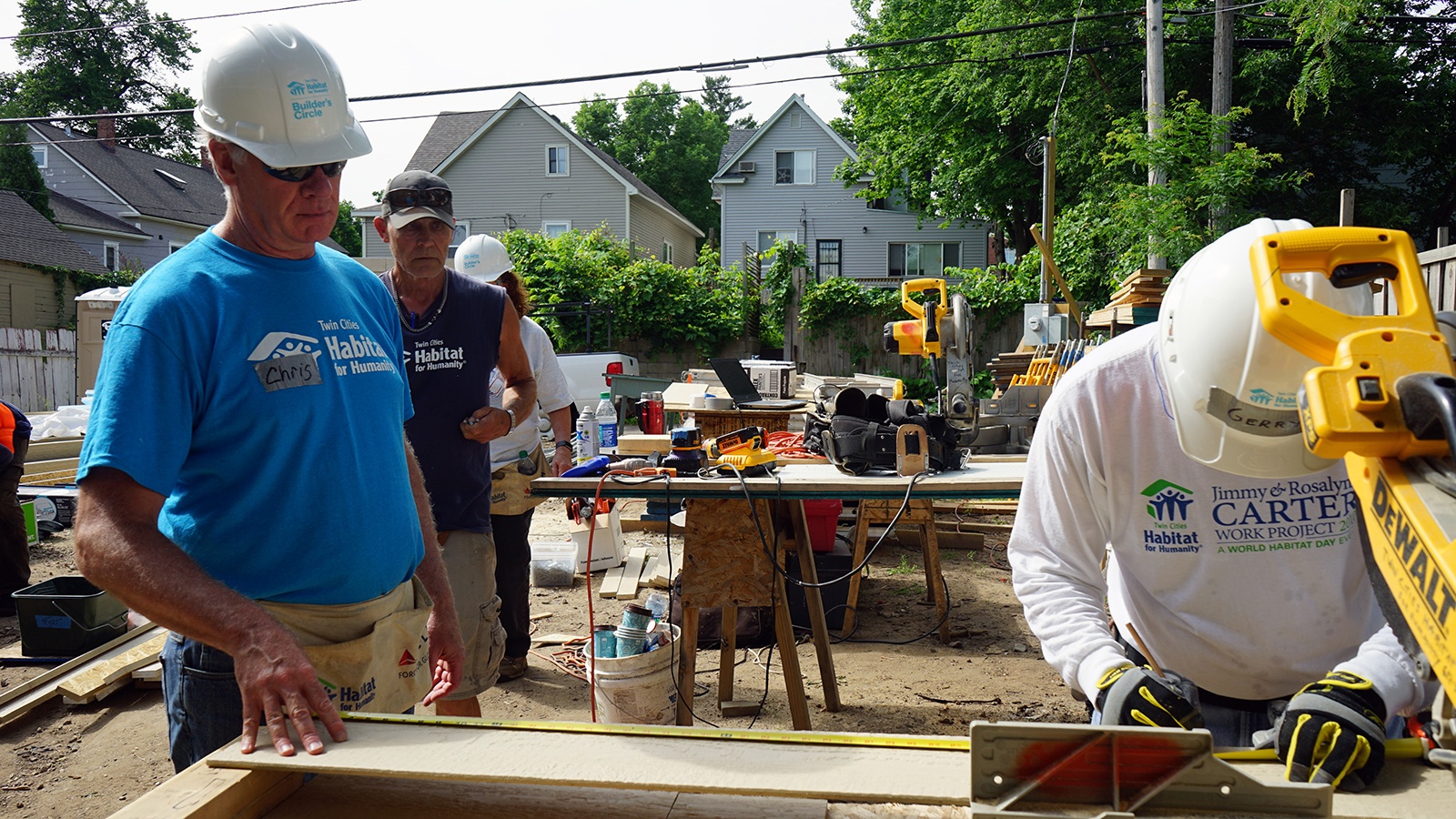 A month has passed since I took over the reins of Twin Cities Habitat for Humanity from Sue Haigh. After 13 years, she left quite a mark on the organization and the community at large.
While I am grateful for the opportunity, I know that I have big shoes to fill. Sue truly led Twin Cities Habitat to greatness – making our affiliate a nationally recognized leader among our peers across the country. We are all thankful for Sue's stewardship and wish her well in retirement.
As I have settled in as the new CEO, I'm fully grasping the complexity of this organization. It is a construction firm, a lending institution, a social service agency, a retail operation, and a fundraising entity all rolled into one.
I have been so impressed with the strength of each of the component parts. The team at Habitat is a very high-quality group with a deep passion for our mission. We are so fortunate to have employees who have been here more than 20 years and are thrilled to have the new passion of some of our recently hired employees.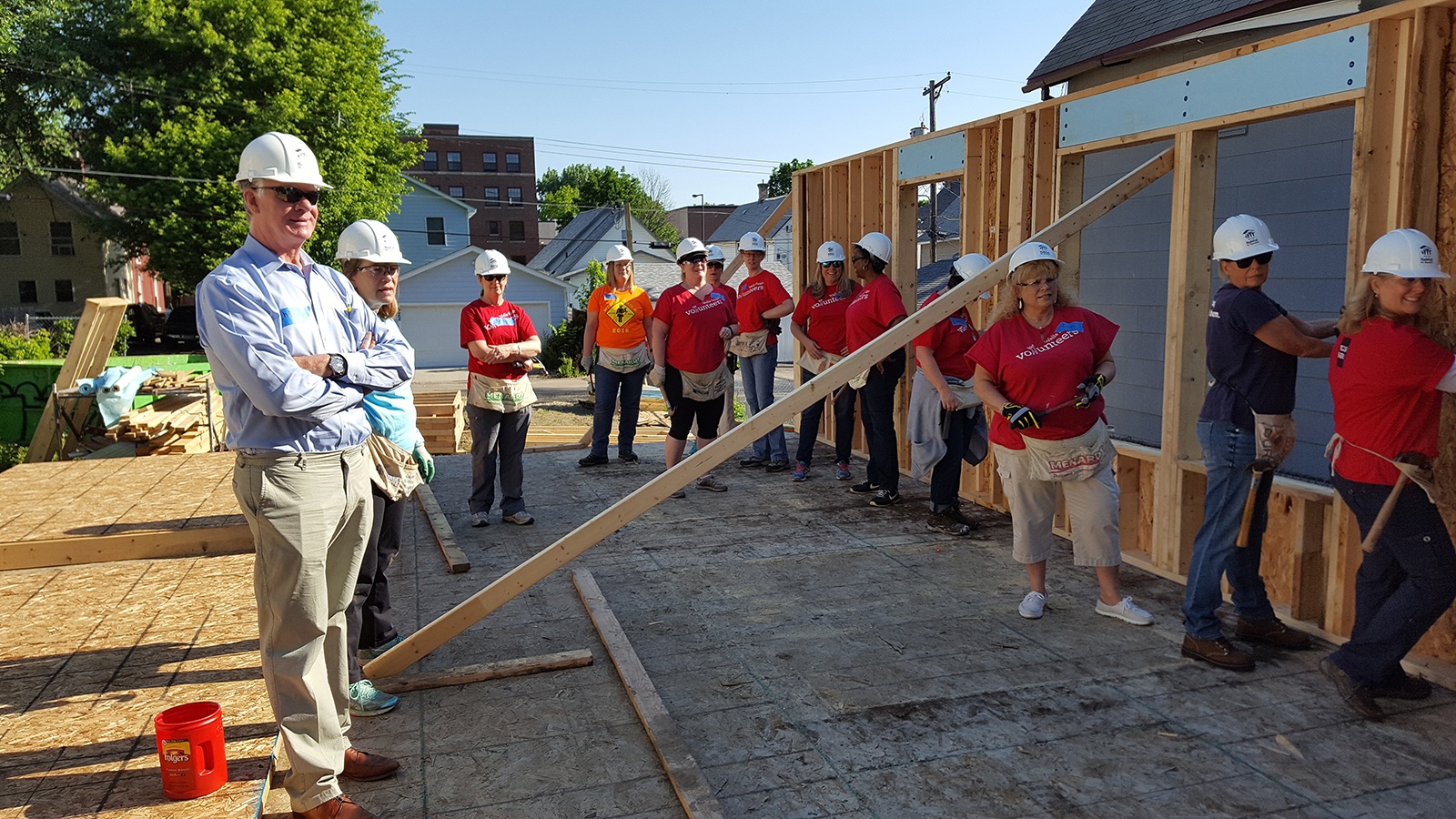 As I'm sure one can imagine, this first month has been busy. I hate clichés. But I can't think of one that fits better than "drinking out of the fire hose."
In addition to getting through my first board meeting (and the antecedent committee meetings), I have tried to get out on several build sites and test my skills at construction. I'm sure the 3M regular crew will be happy to hear that my blister is almost healed and the callous that has replaced it should help me next time I get the chance to hammer for three hours straight. However, I have subsequently heard of the nail gun and fully intend to use my rank to call dibs on it.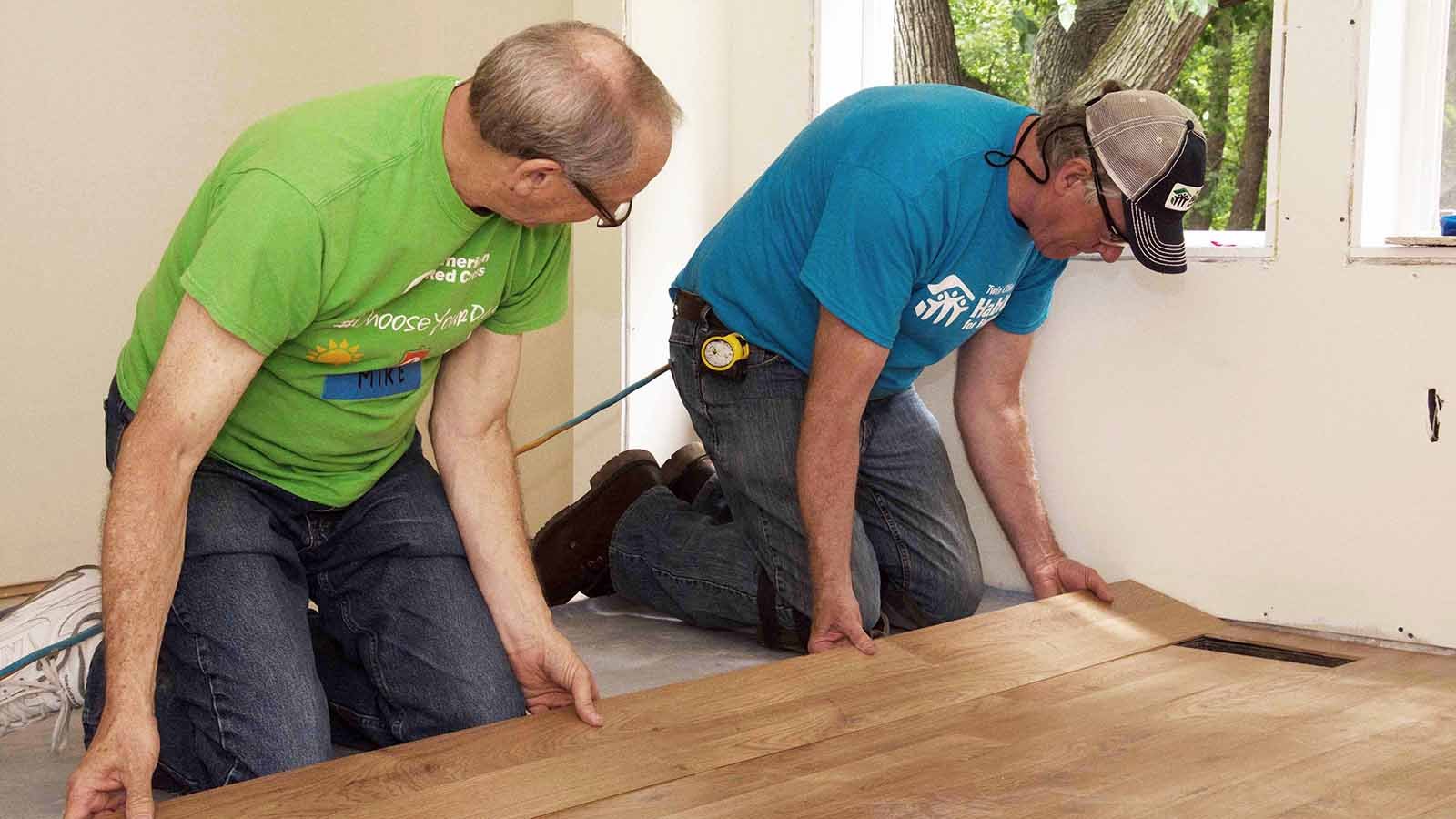 I have also had a chance to get to know some of our Board Members much better. Like me, Judy McNamara is new in her role as Chair, and I can already tell that she and I will work very closely together to guide the organization.
As I have said to anyone who asks, the thing that has most pleasantly surprised me since I was interviewing for this position is how incredibly strong our Board of Directors is. It is remarkable to see the Board's commitment to Habitat's mission and the tremendous generosity they share with us. Coupled with donors who make our work possible, Twin Cities Habitat is built on a firm foundation of support.
I hope that all of you—staff or board member, donor or volunteer, homeowner partner, or someone interested in learning more about our work—feel free to reach out to me so we can get to know each other. I am blessed for this opportunity and thankful for your confidence in me.