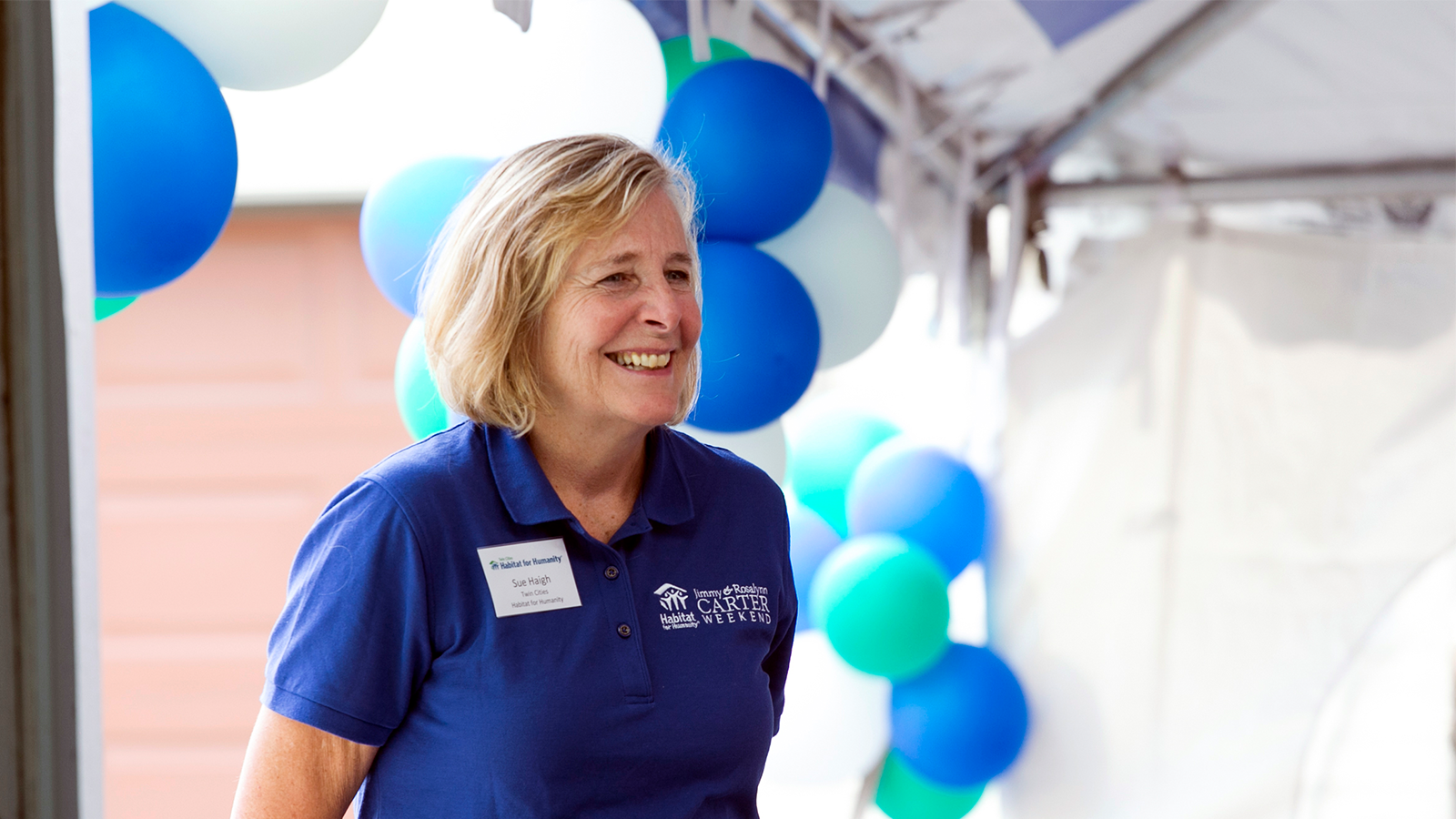 The parties are over. Her office is packed. Now it's time for us to send our inspiring CEO, Sue Haigh, off to a much-deserved retirement.
Since Sue announced her retirement back in January, our Habitat team has reflected a lot on her time here and the remarkable legacy she leaves behind. Because of Sue's leadership, Twin Cities Habitat has created affordable, stable homes for hundreds of families and supported the dreams of thousands of local kids.
Sue is proof that leaders can be both strong and humble, both logical and compassionate. And her career is proof that a tireless commitment to justice can truly change our world.
All of us in the Habitat family are incredibly grateful for Sue's 13 years of leadership and for her legacy that grows with each generation. But we're not the only ones who adore Sue. She is widely admired and respected because of her generosity, gratitude, humility, and compassion.
Last week, Representative Betty McCollum entered into Congressional Record an honor of Sue's career and outsized impact on the region. McCollum praised Sue's excellent fiscal leadership and commitment to creative, dynamic partnerships.
Mayor Melvin Carter and Governor Mark Dayton both proclaimed May 22 as Susan Haigh Day to recognize Sue's career of servant leadership and her impact on the City of St. Paul, the Twin Cities region, and the State of Minnesota. See photos for the full text of the proclamations.
And finally, many more members of our Twin Cities community shared wonderful reflections on Sue and advice for her retirement. Check out the video below to hear from a few of Sue's admirers.
It's hard to see Sue depart, but we are so, so excited for her to begin this next chapter of her life. And we are thrilled to welcome our new CEO, Chris Coleman, to Habitat next week.
Hats off to you, Sue, and welcome aboard, Chris!