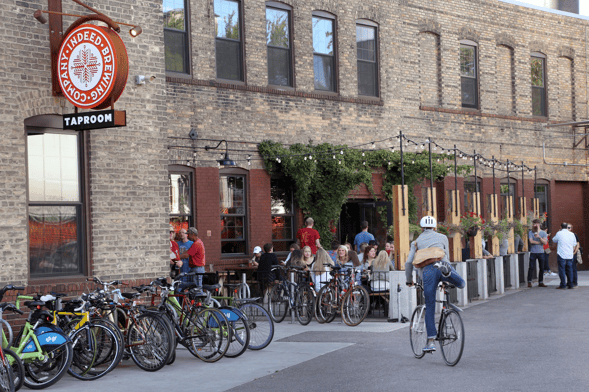 Twin Cities Habitat for Humanity's Young Professionals Network (HYPN) is excited to welcome Indeed Brewing Company and Taproom for the fourth annual Raise a Glass for Tomorrow event Saturday, October 22. This year's fundraising event will feature a tasting sample of some of Twin Cities' finest breweries and eatery establishments.
Indeed is a Minneapolis brewery that has been in operation since 2012. Not only is Indeed locally known for its tasty and crafty brew, it is also known as an "engaged and community-oriented brewery."
Indeed We Can is a unique charitable initiative of Indeed. Every Wednesday, a different local nonprofit is chosen and sponsored by an Indeed employee to receive that night's net proceeds. Participating nonprofits are encouraged to spread the word to their supporters in an effort to net a higher proceed.
Tom Whisenand, co-owner of Indeed Brewing and Director of Operations, hopes that their strong efforts in community engagement will encourage other businesses to get involved as well.
"Indeed is committed to having a positive impact on our customers, employees, and community. Giving back and encouraging our employees to be active in our community through our Indeed We Can giving program is one way we accomplish this. We hope that our actions will set an example for others to follow as well," Tom says.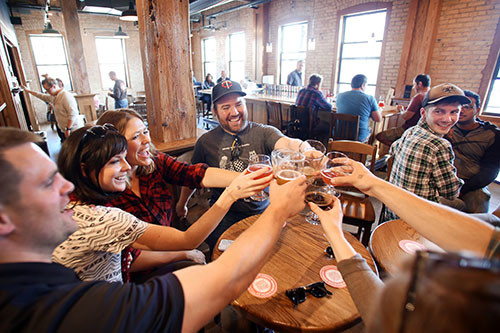 Raise a Glass for Tomorrow is a signature event hosted by HYPN. Birthed from a HYPN committee member's idea, the event has grown substantially into a consistently well-attended annual fundraising and networking event.
Raise a Glass for Tomorrow will be held at Twin Cities Habitat for Humanity office from 4 to 7pm. With 13 vendors confirmed, this year's event is sure to be a hit among young professionals and the families we are able to support through HYPN events. Games and prizes, followed by a brief program will also close out the evening.

You do not want to miss this year's Raise a Glass for Tomorrow event. Purchase your tickets today.