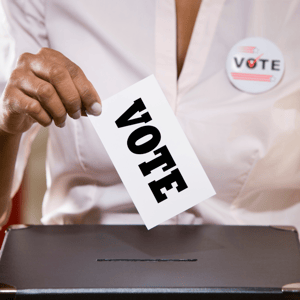 Guest Blog by Caitlin Magistad
Local & Regional Policy Coordinator
Happy National Voter Registration Day! Held on the fourth Tuesday of September starting in 2012, National Voter Registration Day is an opportunity for communities to celebrate our democracy and raise awareness about the importance of voting. Our local, state, and federal elected officials make important decisions that impact our everyday lives—including where we live.
A focus of National Voter Registration Day is ensuring people have accurate information about how to register to vote. Every year, too many people miss the opportunity to vote because of confusion about deadlines to complete or update their voter registration, or because they aren't sure what they need to register and vote. Each state has different registration requirements and guidelines, so some voters may not know rules and procedures in their new community following a move.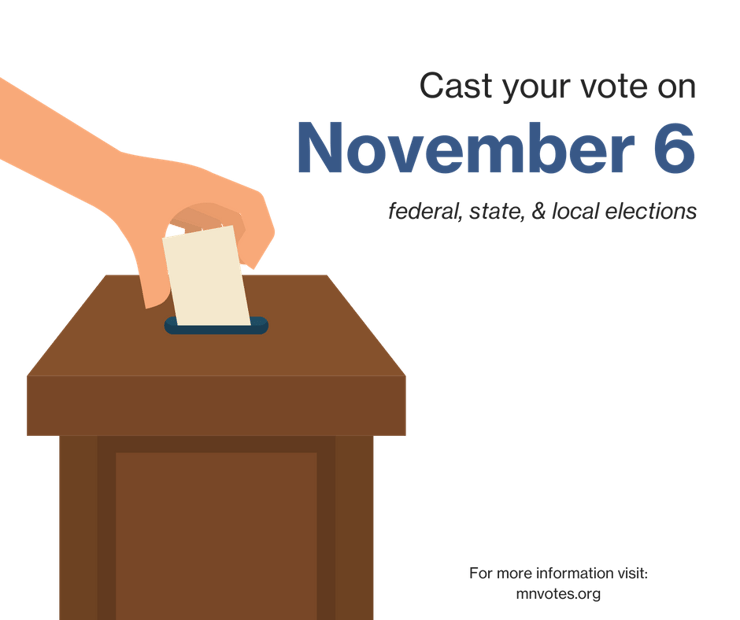 Here in Minnesota, we have a strong civic tradition of high voter turnout, in part thanks to state laws that make it easy for people to access the ballot. After Maine, Minnesota was the second state in the nation to allow same-day voter registration starting in 1974. There are now 17 states, plus the District of Columbia, that offer same day voter registration.
Early voting is another opportunity for states to expand access to the ballot. In Minnesota, early voting began on September 21, and will continue through Monday, November 5. You can visit mnvotes.org to learn more about early voting, complete or update your voter registration, find your polling place, and view your sample ballot!
Once you're gotten the voting information you need, join Twin Cities Habitat in making housing an election issue! It is crucial that candidates hear from voters about the role affordable housing in creating healthy, vibrant communities. Minnesota will thrive when everyone has a safe, affordable place to live, and our elected officials all have critical roles to play in ensuring residents statewide can access the opportunities that come with stable housing.
Twin Cities Habitat homeowners, volunteers, staff, and supporters can all be powerful advocates for affordable housing in our communities ─ starting with educating candidates about the need for affordable housing statewide. We recently created a postcard to help educate voters and candidates about the need for affordable housing.
Join us in making housing an election issue by pledging to educate candidates and to vote on (or before) Tuesday, November 6!