This past month on the ReStoration Corner Blog has been all about inspired DIY projects. Whether it's a calendar of crafts, a home filled with reused materials, or a Q&A with our avid-DIYer and staff member Jan, we've got some great inspiration just for you!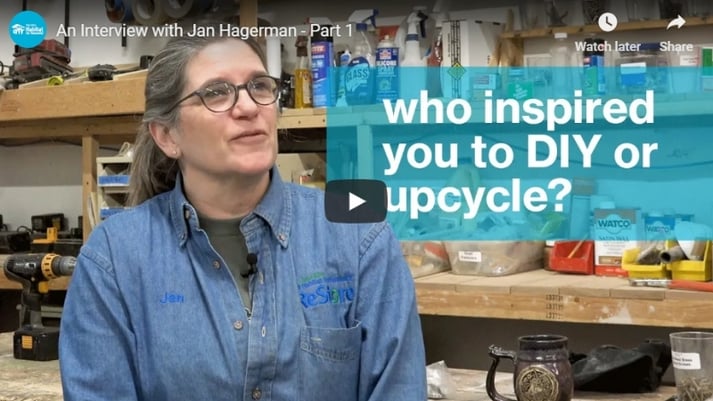 We sat down with Jan Hagerman, New Brighton ReStore Assistant Manager, and asked her about who inspires her to DIY, and how she became involved with WCCO. Jan is a great advocate of upcycling, re-purposing, and bringing awareness to the the mission of Twin Cities Habitat for Humanity.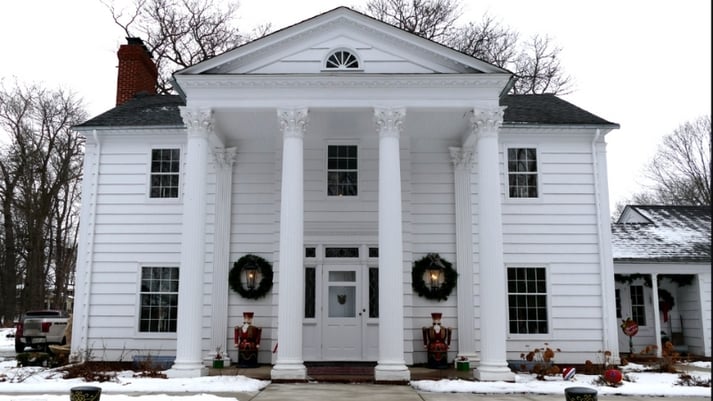 Earlier in January, a mother-daughter duo invited the ReStore team for a tour and luncheon at their recently "ReStored" home. Lovingly named "Vita Huset," which means "white house" in Swedish, Marie (mom) and Kari (daughter) spent countless hours hunting, buying, building, and transforming a home in Corcoran. With a little help from their handyman Ray and items from ReStore, estate sales, and other second-hand sales, they beautifully brought this old 1956 home back to life!
No matter what time of year it is, crafting is fun! So, fill your home with cute DIY home decor crafts or give them as gifts using this month-to-month calendar for 2019. We have a different project for each month to keep those creative juices flowing. Let's get crafting!
The ReStore team wanted to share and reflect on some of the great feedback we've received from ReStore shoppers. Thank you for taking the time to tell us why you love Twin Cities Habitat ReStore outlets!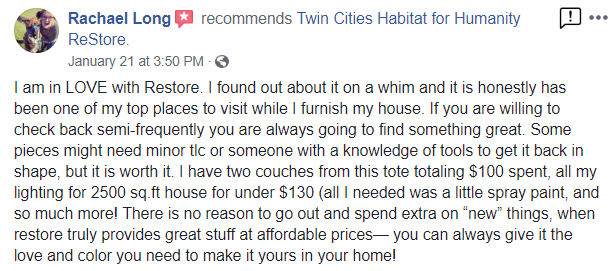 Never miss a post!