Here are the next batch of news, project, shopping, and donation updates from the ReStore ReStoration Blog! If you want to receive notifications whenever we post a new ReStore-related article, be sure to subscribe to the ReStoration Corner blog.

What's new at Twin Cities Habitat ReStore Outlets?
Bicycle Benefits now at ReStore
Bicycle Benefits is a program which encourages citizens to bike more regularly to more places. Local organizations and businesses offer stickers for bikers' helmets, and special discounts for those that show up on their bike and wish to make a purchase.
Minneapolis ReStore Hits $1 Million in Sales
A year and a half after open its doors for the first time, the Minneapolis ReStore has hit a huge milestone: one million dollars in sales. And all that goes right back to making Habitat homes affordable for homebuyers across the Twin Cities!
Tackling Home Projects
6 Home Exterior Upgrades that Make a Big Impact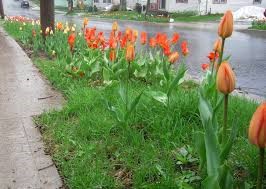 Get ready to channel your inner designer and try some of these home exterior upgrades that will make a big impact.
What to have in your homeowner maintenance kit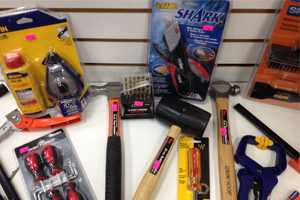 As a homeowner, you're bound to have some maintenance and repair projects pop up in your first few years of owning your home. Never fear! We've asked our knowledgeable staff to help create a list of what you should plan to include in your home toolkit.
Shopping at ReStore
Kitchen Cabinets or Appliances: Which Do You Buy First?
There's a classic "chicken or egg" issue in some kitchens, and it doesn't have much to do with food or cooking. It's all about kitchen design, and which elements should come first in your kitchen remodel: the cabinets or the appliances.
What to Look for When Shopping for Tile Flooring
Before you go on a shopping spree, you may want to take a few minutes to learn about the differences among tile flooring. At the very least, this will help you "speak the same language" as the people at the store. And at best, you'll be able to make the best choice for you, your home, and your budget!
Donate to ReStore
Finishing a remodel? Here's what to do with your extra building supplies
t's easy for your garage to fill up with extra building materials after completing a home improvement project. Odds are, there are some diamonds in the rough that could be re-used, recycled, or donated!
Spring Cleaning: What to Toss and What to Donate
Sun shining late into the evening, warming temperatures, and melting snow can only mean one thing: Spring is near. And it's the perfect time do some spring cleaning—and donating!