In case you missed it, the ReStore team had some fun at the State Fair, and announced their big anniversary sale, coming up this Saturday!
Robin & Jan, members of our Twin Cities ReStore staff, exhibited alongside the ReUSE Minnesota team at this year's Minnesota State Fair. During the exhibit, Robin and Jan answered questions about the ReStore, handed out fliers and coupons, and did step-by-step demos of a project involving turning cabinet doors into breakfast trays.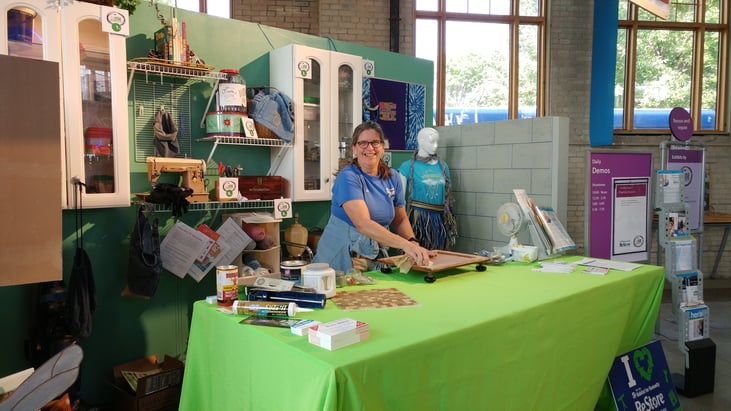 Anniversary Sale
We're celebrating the one year anniversary of our Minneapolis ReStore opening, and ten years of ReStores in the Twin Cities this month! And it wouldn't be a celebration without a sale. Stop by our Twin Cities ReStores on Saturday, September 16 between 10am - 4pm and save 30% on your purchase!
Interested in seeing ReStore stories like this as they are published? Subscribe to the ReStoration Corner blog!