The warmer spring weather has finally arrived, and that means it's time to tackle some of those exterior projects. Get your home summer-ready with these fun DIY and home improvement projects!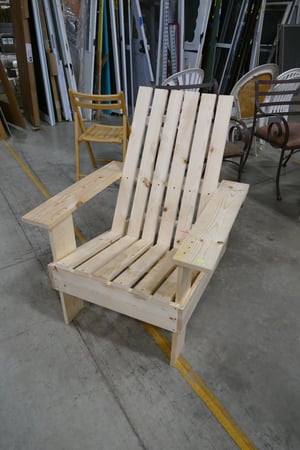 Summer DIY
Step-By-Step Guide to Paint, Stain, and Personalize Adirondack Chairs


Nothing says summer like a group of friends huddled around a bonfire or a family barbecue in the backyard. And what better way to enjoy time with family and friends than relaxing in an Adirondack chair?! They're popular and comfortable, but most of the time you buy them as untreated wood. If you want your chair to maintain its quality longer, or you want to give it a new look, here's how to paint, stain, or personalize Adirondack chairs. Although Mother's Day has come and gone, there's really no occasion needed to present mom with a handmade gift. Here are a few ideas to get your creativity going! Whether you're going to dedicate an entire day to decluttering your home, or you only have 10 minutes to spare, we've got some ideas to get you on your way to a clutter free home!
Home Improvement
Windows are great for letting light and breeze in, or keeping cold and unwanted pests and problems out. But how do you know when it's time to replace them? Here are five things to look for when evaluating whether or not to replace your windows. Choosing a new exterior paint color for your house is a lot of fun! With every fresh coat, you're customizing your home to look just the way you like it. But, there are so many different paint color schemes, and sometimes it can be tough to decide between all the options. Here are some tips for how to pick an exterior paint color for your home! Whether you're painting your deck, trim, or a large project you weren't able to paint indoors, temperature plays a role in your project. Here are some tips about temperature and prep work to make sure your spring painting jobs turn out just right.
Other News
Our ReStore team took a trip to the home of Amazon Paint to learn all about recycling paint. The next time you are checking out the deals at the New Brighton or Minneapolis ReStore, grab a gallon of Amazon Paint and give it a try! What started as furnishings for our Open House event in April, became real-life home decor for one Habitat homeowner.

Come join the fun, and collaborative team here at Twin Cities Habitat for Humanity ReStore! We're currently hiring a full-time, and part-time ReStore Sales Associate. These positions require quality service to customers and offer an active and busy work environment. To learn more about the positions, and for a full job description, please visit tchabitat.org/careers.
Want to read more stories and how-to guides like these?