We're in the full swing of the holiday season with the New Year on the horizon, and it's time to start thinking about indoor DIY projects and potentially starting on those organizing and decluttering projects. Lucky for us, the team over at the Twin Cities Habitat for Humanity ReStore outlets have put together some great resources for us over on the ReStoration Corner blog! Here are some of the headlines from the past few weeks: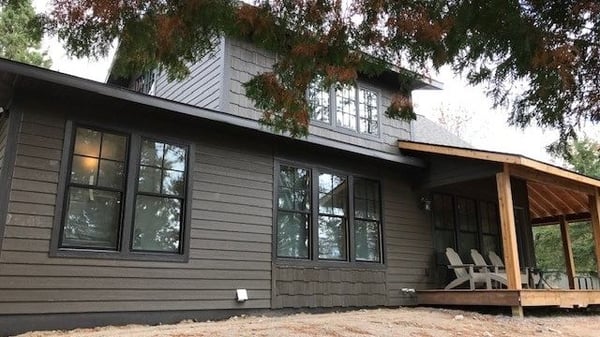 Gayle says that all of her ReStore projects bring her joy, but her favorite was the family cabin. Gayle found brand new windows at the store and designed the entire cabin around them. The couple also used sinks, lighting, window, and kitchen cabinetry from ReStore.
"It's fun, because now I have older children who are starting their own projects. My daughter was just here and picked out tile for her bathroom project! I'm sure the ReStore tradition will continue for a long time."
When the winter holidays roll around, it's often time to spend big bucks on gifts for friends and family. Well, you don't have to break the bank or spend any time in long lines at big box stores. With a little elbow grease and a trip to ReStore, you can whip up some homemade gifts for under $5 each.
Get Inspired with DIY videos, guides, and more! >>
Inventory management is a big part of running a successful business. But sometimes overstock is unavoidable and businesses have a choice to make regarding what to do next. One option that's a win-win is donating those items to a charitable organization—like the Twin Cities Habitat for Humanity ReStore.
There are many reasons that organizations can wind up with too much inventory. Learn about options for putting the extra inventory to good use (and not in a landfill).
Let's face it, decluttering a garage can be a daunting task. It can be easy to just shove stuff wherever you can find space. But there are steps you can take to make the best use out of this storage area. Here are four tips to help make the process go smoothly and free up space in your garage.