Through ReStore, Twin Cities Habitat for Humanity is able to provide the community with all kinds of home improvement supplies and materials. You'll find that the ReStoration Corner Blog features deals, tips, and other resources for the weekend warrior. Subscribe today, so you'll never miss out!
Here is a ReStore Recap of the blogs posted from the last couple of weeks:
Announcing the Earth Day Upcycle Challenge—give a chair some flair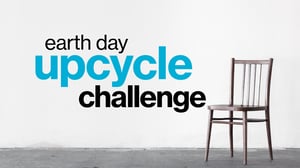 In honor of Earth Day coming up next month, and ReStore outlets' commitment to recycling and reusing items, we're hosting our first-ever Earth Day Upcycle Challenge at our stores—and we want YOU to join in!
What's it like to donate to ReStore?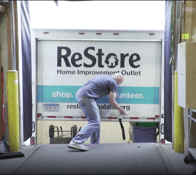 Don't take our word for it. Read what local businesses and individuals had to say about their experience requesting a pick up for their donation to Twin Cities Habitat for Humanity ReStore home improvement outlets.
An Interview with Jan Hagerman [VIDEO part 3]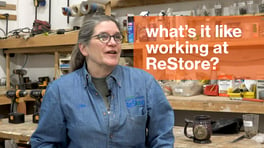 We asked Jan about what it's like working at Twin Cities Habitat for Humanity ReStore, who the typical shopper is, and what projects she is currently working on. Get some DIY inspiration and visit Jan at the ReStore!
Cheap Interior Paint and Five Other Items You Didn't Know ReStore Sold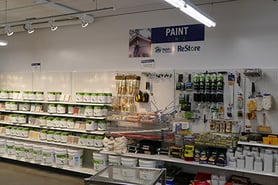 Whether it's your first time shopping at Twin Cities Habitat for Humanity ReStore or you're a regular customer, when you visit our stores you may come across some unique items you didn't expect from a home improvement outlet. Of course, we sell furniture, hardware, and appliances, but did you know we also sell cheap interior paint (for $16/gallon) and so much more? Check our list below to learn more.
ReStore Service Learning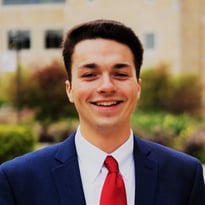 Hi! I'm Coleman! I'm 22 years old and I'm currently a senior at the University of St. Thomas and working with the Twin Cities ReStore through a course called Business 200. I'm a marketing major and I work at school as an operations manager for a first-year residence hall. I also work with State Farm as an intern.
Donation Value Guide: How Much Are Your Donation Items Actually Worth?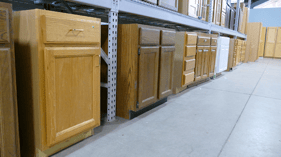 One of the benefits of making a donation to a nonprofit is the ability to claim a tax deduction for your donation. But how much can you claim? When donating used items, that can get tricky. Gently used items don't exactly have price tags on them anymore, and they lose value as soon as they are used, so you can only claim the resale value.
Newbie Upcycle Challenger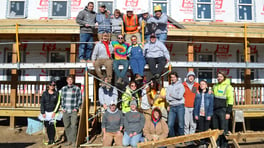 I hit the ground running on my first upcycle - or more specifically upholstering a chair, so that you can have the tools you need to participate in the first round of our Upcycle Challenge. As you could guess, the first task is to work on a chair. So, just as anyone interested in the challenge - I traveled to one of our ReStores. Just ask a staff member and they can help you sign up and pick out a chair!
Get the inside scoop on all things ReStore!
Never miss a thing—subscribe to our ReStoration Corner Blog, sign up for Hot Deals emails, and/or become a ReStore VIP member and receive the 2-3 text alerts we send each month.