Sienna is 15 and a sophomore in high school. She shares this guest blog about how important her nana's Habitat home is for her and her family. (Her nana is Deborah, and you can read Deborah's Habitat story here.)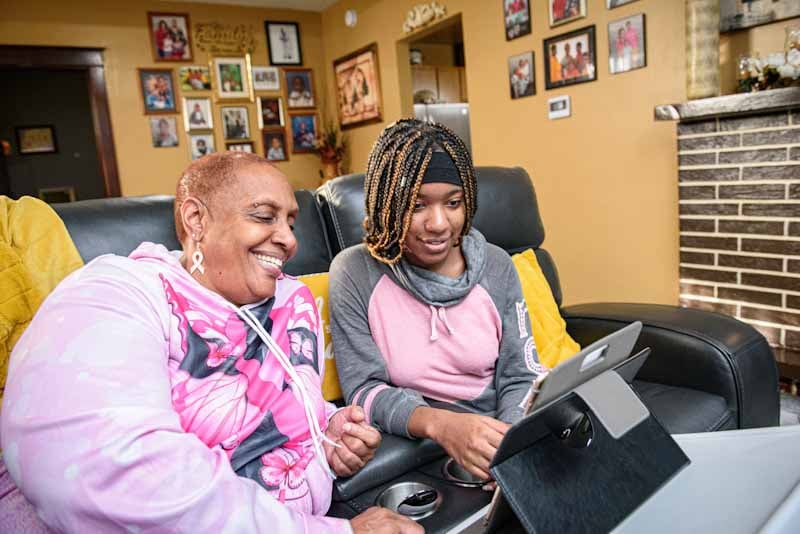 Sienna (right) and her nana Deborah (left) hanging out together at Deborah's home.
Whenever I think about some of the best moments of my childhood, I'm reminded of my nana's house. I always loved going to visit, whether it be for holidays, sleepovers, or just to spend time with her.
I used to invite my friends over to her house all the time, and she was so kind and welcoming to them all. She left a mark on them, because after visiting the first time they would want to come over more often and they'd want to go back. To this day I still have friends that have met my nana and absolutely adored her and loved her home.
I look back at various photos and videos of myself at my nana's house from when I was maybe one or two, possibly even younger, and I realize that I basically grew up there. It was my first home and it's still a place I enjoy returning to as it changes, as the family enlarges, and more memories evolve along with it.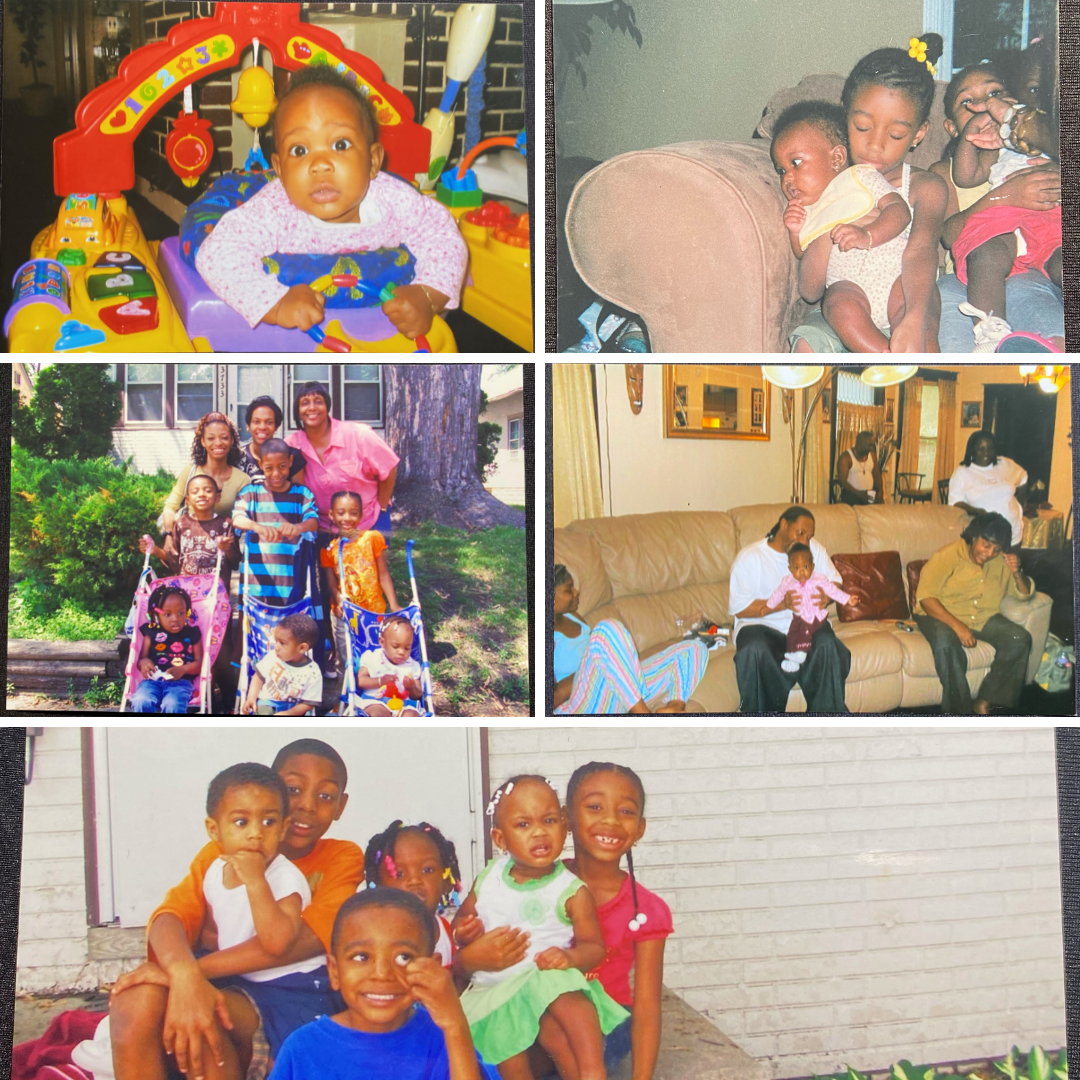 A few of Deborah's photos of Sienna growing up with her family.
I continue to view it as an environment for family to gather around, and somewhere where anyone is welcomed and loved and cared for.
When I was much younger, I never paid much attention to how much my nana contributed to keeping the family close, no matter which state we were all in. I've noticed that she keeps in contact with several family members, both in and out of state. She talks on the phone, laughing and smiling, and it manages to never shock me how happy she gets from hearing their voices.
And when she travels, she takes numerous photos and videos, and she saves them all so we can watch them together when I go to her house on the weekends. My nana also has plenty of photos of the family up and around the house and she wishes to carry it on throughout the family as a tradition. Even small things like these just make the family feel so much closer together.
I love that she gives off this cheery and goofy energy no matter the day. She's so hardworking as well. She could come home straight from work at 6:00 p.m., and she'll go around the house and clean a little, make dinner, and still sit downstairs with me as we watch Family Feud or play word games on her iPad. I love that she always looks out for me, too, constantly asking if I need any hygiene items and giving advice about things I may tell her about, and she seems genuinely interested in whatever I tell her about and is very supportive.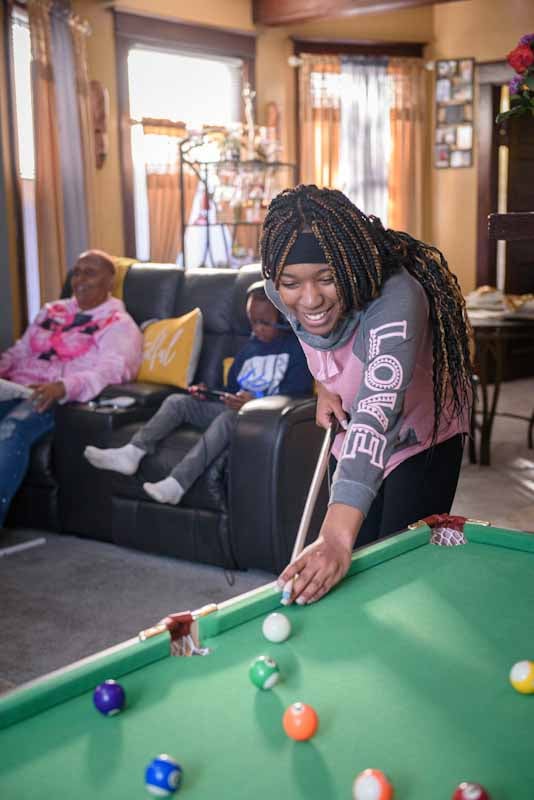 My nana has taught me how to cook several things. She has told me about her traveling experiences and the things she viewed and witnessed while traveling. She taught me how to play games because of how frequently we play games. And she's taught me several times to put myself first and how to take care of myself properly.
For the future, I haven't fully decided on what I wish to do for a career, but I quite like writing, and it'd be nice to write things like this, things about my childhood and my family. My nana repeatedly says that her current home is a huge blessing and she wants to keep it in the family and pass it along. She doesn't want it to be sold off if something were to ever happen to her; she would wish to pass it down to someone like my mother or my aunts or uncle. I would want to stay in this state, not only to visit her, but to also be there if something were to ever happen to her. I could always take up the position of caring for the home and carrying it forward in the family. And if someone were to take up that position before myself, I'd like to also have photos of my family and friends in my home, up and down and around the halls, just like my nana's home.
I'm so grateful and blessed that my happiest moments with my family occurred in the house that is capable of bringing all sorts of people together. A home that gives you love, comfort, and enjoyable, unforgettable memories that one, including myself, can only cherish.