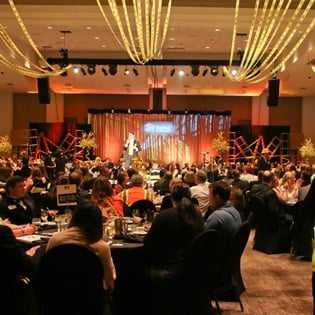 Our office has been buzzing for the last few weeks since the 2015 Hard Hat & Black Tie Gala on Saturday, April 11. Nearly a thousand people gathered at the St. Paul RiverCentre for Twin Cities Habitat for Humanity's annual fundraising event. We had a blast sharing our mission with guests, seeing awesome construction couture outfits, and raising resources to help more Twin Cities families
buy homes
through Habitat.
All of us here at Twin Cities Habitat have many, many thank yous to extend to donors, sponsors, volunteers, guests, and staff. We could not have pulled off such a fun and inspiring event without tremendous support from numerous individuals and organizations. Together we raised more than $626,000!
Because so many gave so generously, Habitat is able to offer a hand up to more hardworking families like Jowhar's, who our gala guests learned a bit about. Watch below to meet Jowhar's family and hear about their journey to homeownership:
If you are inspired by Jowhar's story, please click below to support more Twin Cities families!
This year, Hard Hat also served as the special world premiere of our Blank Space for Volunteers video. You can help us reach Taylor by sharing and retweeting from our social media pages using #blankspace4volunteers! If you missed it, you'll definitely want to watch the video:
Lots of attendees looked fabulous in their construction couture, but we'd like to make a special shout out to Dee DePass and Heidi Gusenius, our costume contest winner and runner up! There were many fierce competitors, but these looks took the top spots: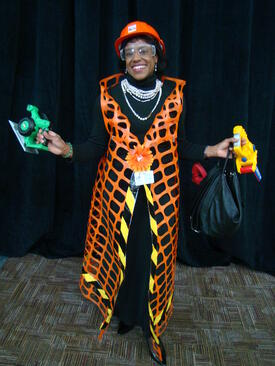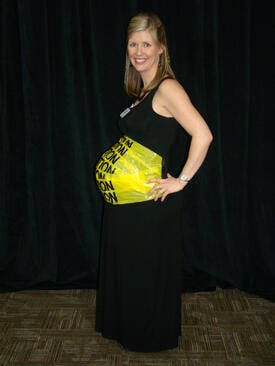 Don't miss out on the 2016 party of the year. Save the date now for next year's Hard Hat & Black Tie on Saturday, April 9, 2016 back at the RiverCentre!
Relive the event by checking out pictures on our Flickr to see tons of fashionable, fabulous, and funky costumes, the beautiful décor provided by Event Lab, and unique construction couture created by designers from SIX25 Designs, MiTa, and Haus of Elle. Special thanks to our gala photographers for capturing the evening: Universal Soul Photography, Dennis Chick Photography, and Michael Moschogianis.
Finally, we would like to thank our 2015 Hard Hat & Black Tie Gala sponsors for believing in our mission and supporting our work!
FRAMER SPONSORS
Famiglia Meschini, Lili Salon and Spa, Minnesota Monthly
BUILDER SPONSORS
CarVal, Dorsey & Whitney, Great River Energy, Ryan Companies, Wellington Management, Xcel Energy
CARPENTER SPONSORS
3M, Briggs and Morgan, Bluestem, Cargill, DLA Piper, Ecolab, Horizontal Integration, KPMG, McGough, Mortenson Construction, Shaw-Lundquist Associates, Target, US Bank, Western National