For Patty and her family, the building never stopped after they moved into their Habitat for Humanity home in St. Paul. As the kids grew up, the house slowly grew as well. A beautiful garden crept around the home, fresh paint popped up, and each and every room has evolved into a tranquil, comfortable space.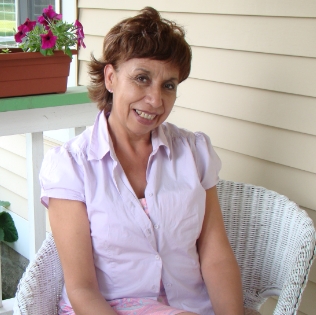 When Patty first moved into her home just before Christmas in 1991, she had three young children. Before their Habitat home, Patty, her husband Arthur, and their children lived for twelve years in a home built in the 1900s. The home's age made it difficult to keep up with repairs and the poor ventilation greatly aggravated asthma and allergies for Kirby, Patty's youngest child.

The family first became acquainted with Twin Cities Habitat for Humanity through Patty's husband's interest in volunteering with the organization. Once he began volunteering, Arthur came to realize that his family might benefit from a Habitat home of their own. After the application process, the homeowner classes, and a collaborative building process with eight other homebuyer families, they were finally ready to close on their home and move in. Patty remembers it, the place felt like home from "the first day I got a key."

From the beginning, the family loved the chance to contribute to building their own home and the other Habitat homes in their soon-to-be neighborhood. Patty loved building, remembering that "it was awesome for me." She and her children learned a great deal about construction and painting, skills they carry with them still today.

Every month they paid their mortgage and little by little, Patty and her kids have added to their affordable home. Now that the children are grown, the home has continued to serve as a stable foundation, a refuge, and a constant comfort for a family that has faced their fair share of challenges. "They know where home is," Patty says.

Beyond providing shelter, the home has been an inspiration to keep building and rebuilding, no matter what happens. When Kay, Patty's oldest daughter, saw her New Orleans home destroyed by Hurricane Katrina, she headed back to Minnesota for respite from the storm's aftermath. Eventually, though, she returned, and Keith, her younger brother, joined her in Louisiana to help to rebuild her home. For this brother and sister, building is a natural part of their lives, a lesson they learned from helping to build their Habitat home alongside their family, neighbors, and volunteers many years ago.

By now, many of the original Habitat families have sold their homes and moved out of this peaceful St. Paul neighborhood. Though Patty knew her Habitat neighbors well, she continues to love the neighborhood and appreciates all of her respectful and responsible neighbors, "every single one," she repeats. Though her home is complete and comfortable in many ways, Patty knows she'll keep working on improvements, little by little. This is the "place I built," she says.