Authored by Lan Freitag, Leadership Giving Officer

As Twin Cities Habitat kicks off our second annual employee giving campaign, we wanted to build excitement for this year's campaign. What better way to get people excited than to have a cookie bake-off?

One of the fun traditions at Twin Cities Habitat is baking cookies for our volunteers. In the spirit of giving, nine cookies were entered ranging from sugar, chocolate, gingerbread, peanut butter, and even macaroon. Employees voted for their favorite cookies with cash. The donations were a great start to this week of giving.

It was a ver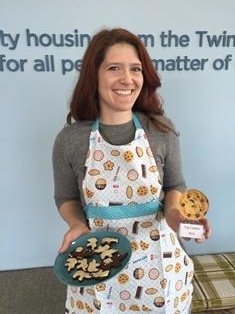 y difficult decision, with voters coming back for 2nd and 3rd helpings. The gingerbread cookie came up on top as the victorious winner. Congrats to Laura Tanner, Leadership Giving Officer, on her winning cookie: Raleigh Tavern Gingerbread Cookies (with slight variations).

Laura remembers visiting Colonial Williamsburg as a child with her family and fell in love with the cookies. Now they are a staple in her kitchen around the holidays.
We are excited to celebrate our employees and the various ways they give back to Twin Cities Habitat and live out the mission to make housing a priority in our communities. Employees are encouraged to GIVE to the programs that help our families, Invest in the mission of TCHFH, Volunteer with Habitat, and attend a Habitat Event (GIVE).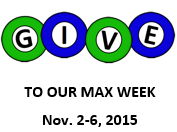 Do you like to bake? Please consider becoming a cookie baker for Habitat! Thanks to our talented and generous cookie bakers, we are able to thank our home construction and home repair volunteers. We ask for 2-4 dozen cookies in a disposable container. Contact volunteer@tchabitat.org if you are interested.