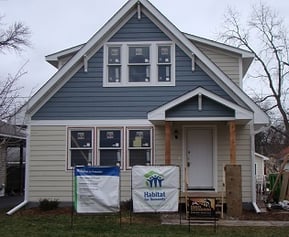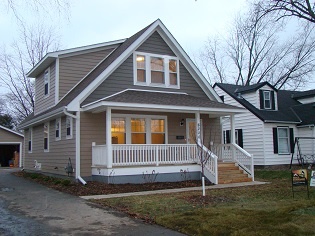 This season of giving was extra special this year for two families in Richfield.
"I am so excited! I didn't sleep at all last night!" Shukri told me as she walked through the door of her new home. Shukri and her husband Hassan stood alongside their soon-to-be neighbors Fardoosa and Maryan, as they spoke about what their new homes mean for their families.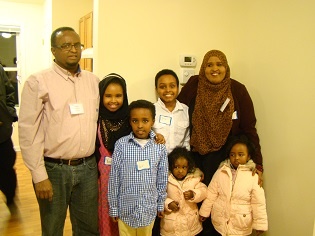 "This is our dream come true. It's a long process but so worth it," Hassan shared. "Thank you (volunteers, staff and sponsors) all for your hard work. We are so happy to celebrate with you all and with Fardoosa & Maryan also."
Twin Cities Habitat for Humanity homeownership is a true partnership. The process begins by a family demonstrating they meet income and credit requirements, submitting an application and paperwork, and agreeing to complete homeownership trainings and sweat equity hours.
All families that buy a Twin Cities Habitat home have a mortgage that is customized to be affordable based on their income.
Many more qualified families apply to buy a home each year than we can partner with. Applicants in the matching pool are matched to homes based on their ability to pay for the home, need for housing, and willingness to partner with Twin Cities Habitat for Humanity.
Once a family is matched to a home, they complete their hours of sweat equity and attend trainings sessions on home maintenance, safety, homeowner's insurance and community engagement.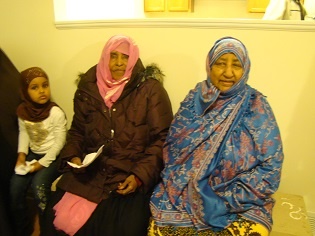 Sweat equity is volunteered time that a family puts in either building their own home or volunteering at another site around the Twin Cities, often Twin Cities Habitat's ReStore.
This allows a greater sense of ownership, connection and responsibility to the home and the future they are building. Through this work a Habitat family also gets to work closely with volunteer groups.
Both of these Richfield homes had incredible volunteer turnout. One of the builds kicked off in June with a week of volunteers from Habitat's Builder's Circle.
Builder's Circle members are individuals who invest $1,000 or more during the year to help build the foundation for a brighter future for families and transform communities, one home at a time. This dedicated group is leading the way with vital charitable revenue for home construction, community education and awareness, and program expansion. Each year, this group is invited to help with a build week, to see first-hand how their gift is being put to use in the community.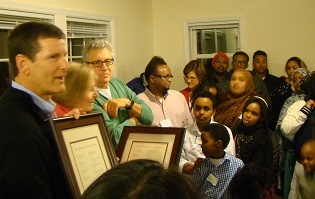 At the dedication, Barry Mason, a Twin Cities Habitat for Humanity Board member, spoke about the Builder's Circle being a "wonderful community of love."
"It was really special to work side-by-side with the family. To all the Builder's Circle members here, thank you for your diligence."
A few months into the build, both sites hosted Rainbow Build, a special week-long initiative that brings together awareness of affordable housing programs in the community and education about how to advocate for Lesbian, Gay, Bisexual, Transgender, Queer and Allied (LBGTQA+) families currently living without decent housing.
Other groups of volunteers that worked on these homes included Thrivent Financial, Prime Therapeutics, Optum Technology, Cisco Systems, CenterPoint Energy, Church of the Risen Savior, Nokomis Builds, RBC Wealth Management and Voya Financial. We received this note and drawing from one of children moving into one of the homes. Thank you to all our incredible volunteers and sponsors!
Click here to see more pictures from the dedication.