We put a hold on most volunteering over the last year due to COVID-19 but we're back in action with safety precautions in place! Twin Cities Habitat for Humanity has a variety of volunteer opportunities available for volunteers of all ages, skill-sets, and abilities.
Habitat is most known for our homebuilding and home repair programs. But there are so many opportunities beyond construction to lend a helping hand. You can volunteer as an individual, family, or group, and there is no experience required!
Volunteer Opportunities for Kids, Teens, and Families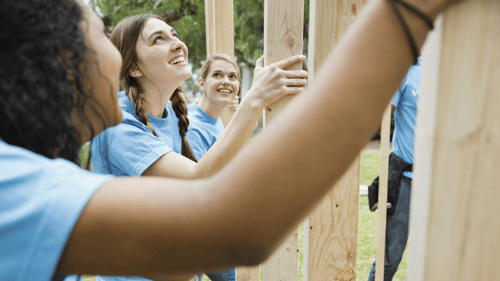 We love seeing future generations lend a hand in our local communities while learning a life lesson or two. Giving your time and talents teaches young people the value of helping others and, in turn, plays a vital role in the future of our communities.
Volunteer opportunities for kids and teens include construction and non-construction options, landscaping, and even building a home for a local family. Although there are age requirements, people as young as 14 years old can volunteer with a chaperone. If your teenager is more interested in fundraising, there's a whole list of ideas for that, too!
Volunteer Opportunities for College Students and Young Adults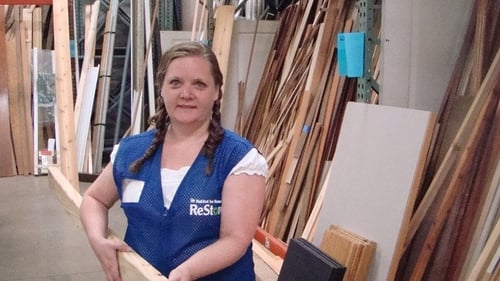 Are you looking for a new way to get together with friends? Then it's time to call up your sorority sisters or soccer club and sign up for a group volunteer day! Interested in making new friends? Habitat is a great place for that too. Have a knack for working with your hands? Try volunteering on a home repair or home build. Maybe you have a passion for building a greener community and want to help regularly at ReStore. Or, perhaps you enjoy the togetherness spirit of craft breweries—if so, check out the House that Beer Built. There's even a Women Build group with members from all walks of life who fundraise, build, repair, and more. The options are endless.
And, you'll get more from volunteering than just a sense of giving back – it's a great resume builder. Volunteering looks impressive to colleges and future employers. You'll also pick up a few valuable skills when you practice using power tools or working a cash register.
If you have a full-time job and limited free time, check with your employer to see if they allow for volunteer time-off (VTO). Plus, Habitat offers volunteer opportunities throughout the entire year, so you can look for opportunities that fit your schedule.
Volunteer Opportunities for Retirees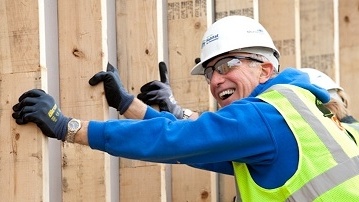 Have some extra time on your hands after you retire? Or are you looking for ways to stay active, learn a new skill, or socialize with new people? Habitat has a variety of volunteer positions such as working at ReStore, building, and so much more. It's never too late to learn something new or pass along your knowledge to the next generation.
Many Habitat volunteers are retirees and enjoy spending their time building camaraderie while helping their local community. The best part is, there's a ton of benefits to volunteering after retirement!
Habitat's mission is to bring people together to create, preserve, and promote affordable homeownership and advance racial equity in housing. Volunteers like you help bring this mission to life. So if you're looking for a fun, rewarding way to support your neighbors, get involved today!