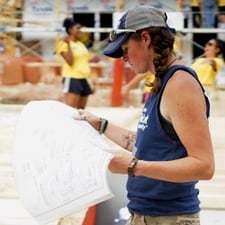 If you're reading this blog post it's a good bet that you believe in the mission of Habitat for Humanity. It's also likely that you've supported our mission with your volunteer time, donation dollars, or both. We thank you for your support, but now we want to give you an opportunity to support Habitat in a very different manner—by inviting you to work for Habitat, or by referring someone you know. That's right, Twin Cities Habitat for Humanity is hiring!
Imagine getting up each morning to do work that positively impacts lives and transforms communities. It makes Habitat and exciting place to work.
There are currently eight openings at Habitat, from part-time associates to program leadership. Here are the current opportunities:
ReStore Donations Manager – This is a new position with the Habitat ReStore team (Habitat's discount home improvement outlet). The Donations Manager provides direction, supervision and coordination for all aspects of the ReStore Donations Team. This includes planning, organizing, implementing and leading donation acquisition. This position also is responsible for overseeing all transportation activities and managing marketing and customer service programs to expand donation capacity.
(4) ReStore Sales Associates – Based in our upcoming South Minneapolis ReStore, the Sales Associates provide customer service on the sales floor, cashiering, shelf stocking, display merchandising, and other duties. ReStore Sales Associates must be available for some weekend work.
Faith Relations Senior Associate – The Faith Relations position is responsible for expanding and maintaining all levels of faith-based relationships for Twin Cities Habitat. This includes fundraising, volunteer resources and new engagement strategies to deepen our partnerships with faith-based organizations.
Senior Human Resources Assistant – This temporary hire will be responsible for the coordination and execution of administrative support to the Human Resources department. This includes responsibility for the completion of administrative tasks in payroll management and general HR operations.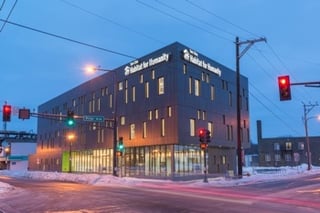 Working for Twin Cities Habitat means you're working for one of the largest Habitat affiliates in the country. You will working for an organization that is recognized for successfully partnering with thousands of homebuyers and homeowners, transforming communities, inspiring volunteers, and providing meaningful avenues of giving. In short, working for Habitat means knowing you are making a positive contribution to lives across the metro area.
Working at Habitat is personally rewarding and empowering, but we need your help. We invite you to apply yourself, or refer someone you know, to fill one of the positions listed above.
Don't wait, start making a powerful impact today.