A survey released earlier this year by the MacArthur Foundation pointed at why the need for Habitat for Humanity, and similar organizations, is greater than ever for American families today. The survey revealed that more than half of all adults have made at least one tradeoff in the past three years to cover their rent or mortgage. The tradeoffs included taking second jobs, cutting back on health care and healthy food, and moving to less safe neighborhoods.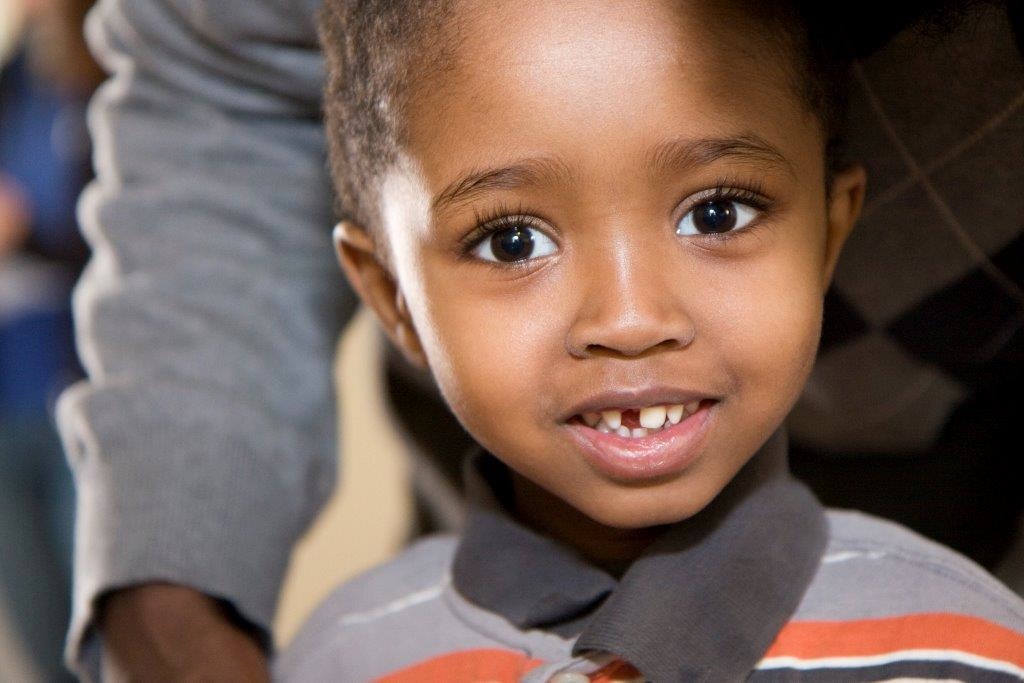 Right in our own backyard, the stats are equally compelling. In the Twin Cities metro area, more than half a million people, or more than 20 percent of the population, spend too much of their income on their housing. That number rises to 50 percent for families with incomes under $35,000. This creates instability in our communities, weakens our economy and even impacts our health and educational success by not leaving enough money for families to pay for necessities like good nutrition, health care, transportation, education, or saving for the future.
Here are a few more facts and figures to consider:
60 percent of Americans will spend at least one year below the poverty line at some point between ages 25 and 75.
95 million Americans, almost one-third of the nation, have housing problems, including a lack of affordability, overcrowding, unsafe conditions and homelessness.
There is no city or county anywhere in the United States where a fair market rate one-bedroom apartment is affordable for someone working full time at minimum wage.

Housing insecurity will touch nearly half of adults at some point in their lives.
Families comprise nearly 40 percent of all who are homeless.
42 percent of homeless children are under the age of 6.
What is an affordable home?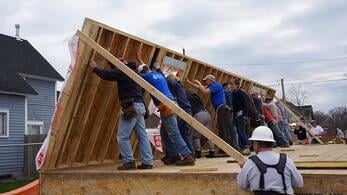 As defined by the Met Council and the federal government, an owner-occupied home is considered "affordable" if households with 80 percent of the region's median income can pay the mortgage without spending more than 30 percent of their income. In 2010, this translated to a home priced at $233,100 or less.
For rental housing, units are considered affordable if they have monthly rents of less than $787 for one bedroom, $945 for two bedrooms and $1,092 for three bedrooms.
In the Twin Cities, in 2010, 35.5 percent of all households spent more than 30 percent of their income for housing.
What are the hidden costs of housing expenses being too high or living in inadequate housing?
When a family has to pay more than 30 percent of their income for housing it can mean that the family may have to choose between paying rent or their mortgage, or buying nutritious food. That choice can affect the health of children in the family and negatively impact their education performance.
Inadequate housing is usually older housing stock. Frequently that means the likely presence of health hazards like lead paint, asthma and allergy-inducing particulates, and cold-weather related illnesses aggravated by thermostats being turned too low in the winter to save on high heating costs associated with inefficient furnaces.
Housing expenses that are too high frequently force families to move into poorer quality housing so they can save money. This process often gets repaired as housing expenses (inevitably) rise again. This can lead to job instability, poorer educational performance, and even family instability due to stress.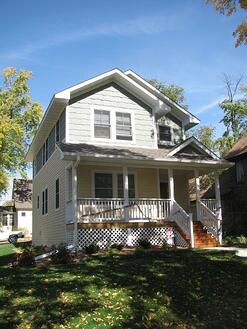 What is the impact a stable, affordable home can have for a family?
Living in a stable, affordable home can lead directly to improved outcomes in the areas of health, economic prosperity, education, transportation and the environment.
Health
Inadequate housing impacts health, especially the health of children. After moving into Habitat homes, asthma and allergies are two conditions that dramatically improve in children. A stable home also reduces stress on children that can lower their susceptibility to illness and reduce the frequency of behavioral problems. When less money is required to meet a family's housing needs, there is more money available for nutritious food, which can lead to better education outcomes, and long-term economic prosperity.
Economic prosperity
A healthy housing market attracts businesses that depend on a range of housing options for their employees. Higher quality housing stock and increased homeownership rates lead directly to more jobs. For those who move into homeownership for the first time, employment stability and the ability to save for the future lead to economic security for the family, and improved economic opportunity for the community.
Education
Stable, healthy housing is one of the most effective strategies for improving school performance in low-income children. Improved health, reduced stress, better nutrition, and economic stability all open the door to better educational performance and creates a cycle of continued health, educational and economic improvements.
Transportation
When people can find good housing that they can afford near their work, it improves our transportation system by decreasing congestion and reducing commuting costs.
Environment
Habitat's commitment to green building produces energy-efficient homes that are more affordable to maintain. Additionally, building housing near public transportation and thriving job centers results in diminished air pollution and congestion.