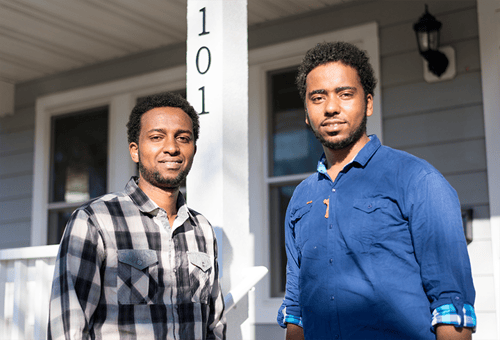 This past Saturday, nearly 50 volunteers, sponsors, staff and community members came together to celebrate the dedication of Mussie's new Habitat home in St. Paul.
Mussie, the eldest of three brothers, stood with his brother Samuel and both gleamed with joy and gratitude.
"This home means so much to me and my family. What Habitat is doing for the community is really great. We can't thank you enough," Mussie said.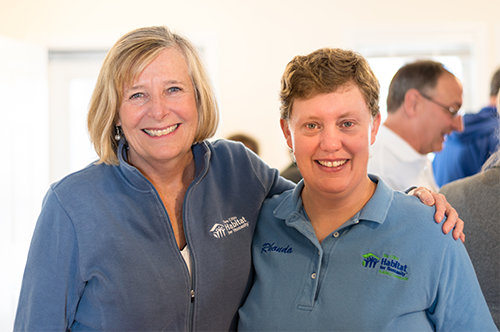 This home is unique, since instead of being worked on by several volunteer groups and a number of individuals, it was built entirely by staff, the homeowner and his family members, and the 3Mgives Habitat Project regular volunteers.
"Working with a great crew makes things easy," said Rhonda, the Habitat Site Supervisor that oversaw the building of Mussie's home. "Moriah, our AmeriCorps lead on this project, was also extremely helpful and knew how to keep these guys in line."
A number of chuckles, shared smiles, and a round of head-nodding confirmed the accuracy of Rhonda's statement.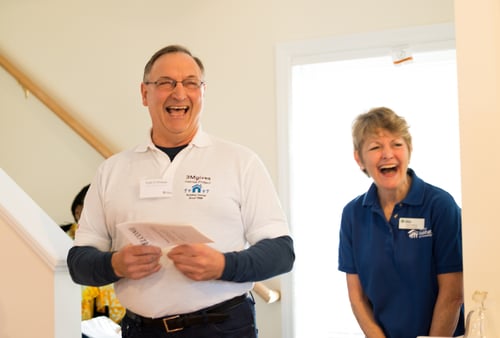 "This home is special to us, because it's the first home we've helped to build in St. Paul in over 10 years," explained Lou Cristan, leader of The 3Mgives Habitat Project volunteer crew.
"This is our 22nd year of homebuilding and our 21st Habitat home that we've helped to build."
Dan Shapiro, Twin Cities Habitat for Humanity Board Member and 3Mgives volunteer, expressed his gratitude for the rewarding experience he had volunteering on the home with the family.
"The family moving into this house is a hardworking and motivated family that has overcome many obstacles to be here today and we share their excitement as they move into this house and turn it into a home," Shapiro said.
Mussie looks forward to moving into his new home with his parents and two younger brothers, both of whom attend St. Paul College. Mussie also looks forward to completing his college degree, after settling into his new home.