Winters in Minnesota are well-known for being both cold and snowy, and we've certainly had a lot of both this year. Keeping your home warm in such frigid weather is important not only for your comfort, but for your health, too. The generally accepted temperature for a healthy home is considered to be above about 64°F, or higher for vulnerable populations.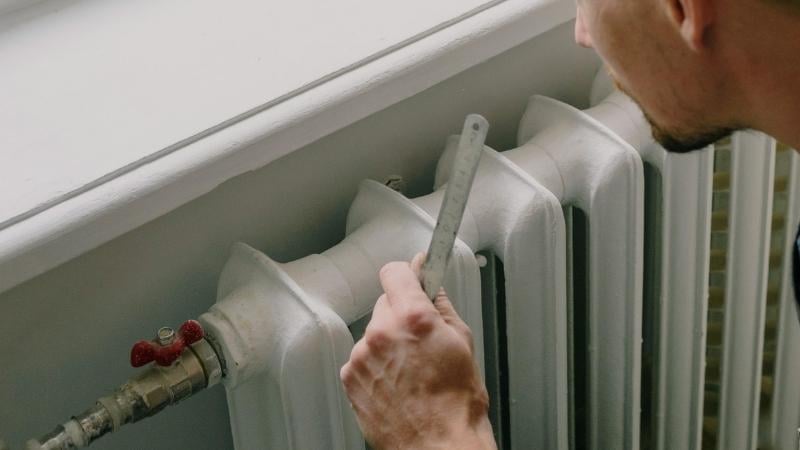 Some of the ways cold air can affect your health includes the narrowing of blood vessels, which can lead to high blood pressure and a higher risk for heart attacks. Cold air also inflames the lungs, which can exacerbate asthma, especially in children and seniors. Older people are also at risk for hypothermia in cooler homes. Finally, mental health has been shown to decrease in home with temperatures lower than 64°.
Keeping a home well-heated in the winter isn't always as easy as it sounds. A lack of insulation and airtightness can affect the temperature of a home, in addition to not having a functioning or reliable source of heat. These factors are more common in poorly-built older buildings, in which lower-income residents frequently reside.
Luckily, there are plenty of resources available in Minnesota to help both keep your utilities on and weatherize your home for these cold months.


1. MN Energy Assistance Programs
The Energy Assistance Program (EAP) is a federally funded program. Grants (ranging from $300 - $2,000) are paid directly to your energy provider or utility company for your bill, which can help with:
Payment of energy bills.
Payment of water/wastewater bills.
Help with utility disconnection or fuel deliveries.
Education on efficient and safe use of energy.
Advocacy with energy suppliers and human service providers.
Repair or replacement of homeowners' broken heating systems.
Grants are based on energy cost, household size, and income (at or below 60% of Median Area Income), and are available to both renters and homeowners.
The Weatherization Assistance Program is an associated program that can help residents with upgrades to decrease their energy costs, such as:
Exterior wall and attic insulation.
Air leakage reduction.
Furnace, boiler, and water heater repair or replacement.
Ideas to help you reduce your home's energy use, such as using a programmable thermostat.
Contact information for questions and application information:
2. Shutoff Protection
Minnesota's Cold Weather Rule (CWR) is a state law. This law protects utility customers from having electric or natural gas turned off between October 1 and April 30.
Get started by contacting your local gas or electric company. Ask to be set up with a Cold Weather Rule payment plan.

If your service was already turned off before you set up a payment plan, your utility company will help you get it turned back on.

Both renters and homeowners are eligible.
Delivered fuels such as wood, propane, and fuel oil are not covered.
Call 651-296-0406 or 800-657-3782 or email puc@state.mn.us for more information.
3. EnergyCENTS Coalition
The Energy CENTS Coalition administers two programs that help homeowners afford their utility bills – the Xcel Energy POWER On & Gas Affordability Program, and Greater Minnesota Gas' Gas Affordability Program. If you have a past-due balance from before applying for the program, both programs will assist with paying past due balances.
**Participants must have first received a grant for the Energy Assistance Program.
You can submit an application by filling out a form online, downloading an application, or calling one of the numbers below to have an application mailed to you.
Twin Cities: 651-774-9010
Outside Metro: 1-888-774-9070
4. Salvation Army HeatShare Program
The Salvation Army HeatShare Program is an emergency utility assistance program for individuals and families that have exhausted all other options, including county, state, and other assistance.
Assistance is provided based on need and program funding. Individuals must provide proof of denial of services to qualify.
Call 1-800-842-7279 to find assistance in your area.
This program is supported by individual donors, local utility companies, and nonprofit organizations. Some supporters are: CenterPoint Energy, Xcel Energy, MERC, Minnesota Power, Rural Electric Associations of Minnesota, Minnesota Municipal Utilities, Minnesota Mechanical Contractors Association, Duluth ComfortSystems and Minnesota Active Retirees.
5. United Way 211
For other resources not listed here, you can dial 2-1-1 or visit http://www.211.org/