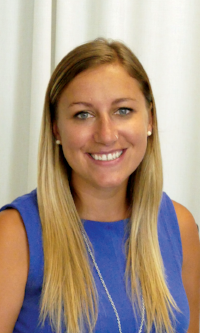 Guest Blog by Kristal Sawatzke
National Service Program Manager at Twin Cities Habitat for Humanity
Regardless of what Minnesota weather had to say about it, the Twin Cities Habitat AmeriCorps crew decided they were going to enjoy spring…even if it meant driving to Texas for some warmth and sunshine. To support another Habitat affiliate by helping with rebuilding efforts from Hurricane Harvey, 15 AmeriCorps members and two staff piled into a couple of 12-passenger vans on Monday, April 2, and hit the road (conveniently missing 7" of snow in the Twin Cities).
As the crow flies, Beaumont, Texas is 1,160 miles from St. Paul, Minnesota. Without stopping, that would take around 18.5 hours of straight driving—but for us, it took nearly 26. We decided to take the scenic route. Literally.
After driving through Iowa and Missouri on Day 1, we spent the majority of Day 2 exploring the beautiful Ozark Mountains in Arkansas before arriving in Texas to get to work. It being springtime, we were welcomed by budding cherry and pear blossoms, emerald green grass, mountains, rivers, and lots of baby calves, lambs, and alpaca along the way. No road trip would be complete without epic playlists, belted out ballads, endless coffee (and subsequent rest stops), corny jokes, cracked windshields, and lots of "would you rather" type questions. I mean, really, if you had a spout coming out of the top of your head, would you rather skittles, money, or completed homework assignments flow out? That's a tough one. Good thing we had so much time to contemplate.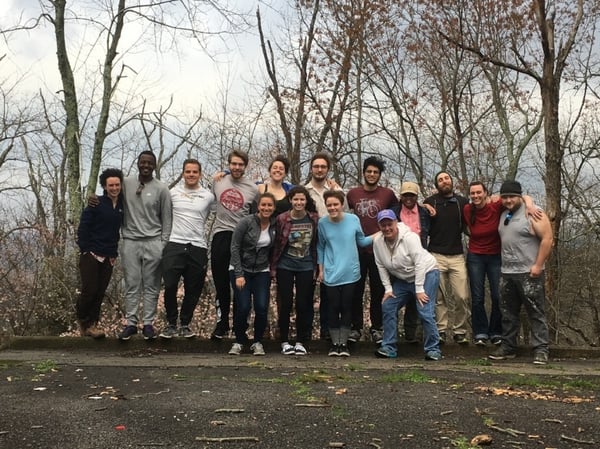 While we are only just getting started, the rest of the trip will incorporate opportunities for team building, reflection, and using the skills learned at Twin Cities Habitat to support another community. Having spent the last six months serving on Twin Cities sites, our AmeriCorps members are up for the challenge.
All jokes about winter and weather aside, we are very fortunate in Minnesota to not need to worry about hurricanes sweeping through our cities. Over the course of four days in August 2017, Hurricane Harvey dumped 33 trillion gallons of water in Texas and Louisiana. Hundreds of thousands of homes were flooded, more than 30,000 people were displaced, and nearly 13,000 houses were destroyed—all in a matter of four days.
One of the hardest-hit areas was the Golden Triangle of Texas (90 minutes outside of Houston), made up of Beaumont, Port Arthur, and Orange. Damage estimates are around $125 billion, making it nearly the worst natural disaster in US history, second only to Hurricane Katrina. In the wake of Harvey, the Jefferson County Habitat for Humanity immediately began relief and rebuilding efforts. The sixth oldest affiliate in the country, Jefferson County HFH is currently completing 29 projects across five cities. With a mixture of new builds, rehabs, and repair projects, the Twin Cities Habitat AmeriCorps crew is ready to help – wherever needed most.
Our AmeriCorps cohort hails from all across the country and they are putting their skills, dedication, and positivity to good use. At Twin Cities Habitat, 25-30 AmeriCorps members build and repair homes in a full-time capacity each year, totaling 35,000 hours of service alongside 16,000 volunteers. They receive a living allowance, health insurance, and other benefits as support throughout their experience. Their training and development program includes a series of guest speakers and workshops, technical skill training, a winter retreat, shadow program, and a week-long spring service trip.
Gearing up for the busy summer ahead, our service trip to Texas will be the perfect way to bid farewell to winter and spend quality time together as a group. Check back to hear more about our experience in Texas and click here to learn more about AmeriCorps! We are currently recruiting our 2018-19 team, so get in touch if interested in learning more!