As part of their sweat equity requirements, a few families opt to journal about their Habitat homebuyer experience – from the submission of their application, through trainings and sweat equity, and finally about the excitement of their home dedication and closing day. Below is an excerpt from Ianna's journal , detailing her first weeks earning sweat equity hours on the build site of her future home: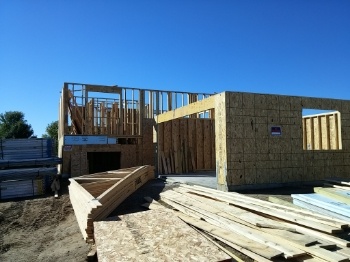 "Wow! That is the first word that comes to my mind. Working on building my own home side by side with my family, volunteers, my site supervisor Craig and AmeriCorps member Andy, is extraordinary. I would have never imagined ever being given this blessing, this wonderful opportunity. I took off of work the whole first week and part of the second week during the construction of my home. The main reason why I decided to do that was because I wanted to be able to meet as many of the volunteer groups as possible, and that is exactly what I did. In the first week, we worked as a team! Some individuals knew at least somewhat of what they were doing, and others like myself were clueless, and this was a new experience. Nonetheless, we accomplished so much in just the first two weeks. When we got to the second week, the new group of volunteers were astonished that we had completed so much in such a short period of time. We got all the first floor, second floor and garage walls put up. The frame to the house was in motion! It made me feel blessed and complete that I had my family working side by side with me, to help me conquer a goal that I have longed for ever since I could remember. One of my long term goals is finally becoming to reality. Everything I have been learning so far is all new to me, and I am so excited for what is still to come. I could say that my favorite part of the days were to both work with my family and volunteers, but most of all, to see our finishing touch at the end of each day and see how far we came from one day to the next."

Ianna and her daughter Ayana are overjoyed at having a place to call home. Becoming homeowners will mean that Ayana will become a part of a community where friendships last a lifetime, not just until the next move. It will also enable Ayana to build stronger connections with her four uncles and their children, giving the extended family a place to gather for barbecues, game nights and other family get-togethers.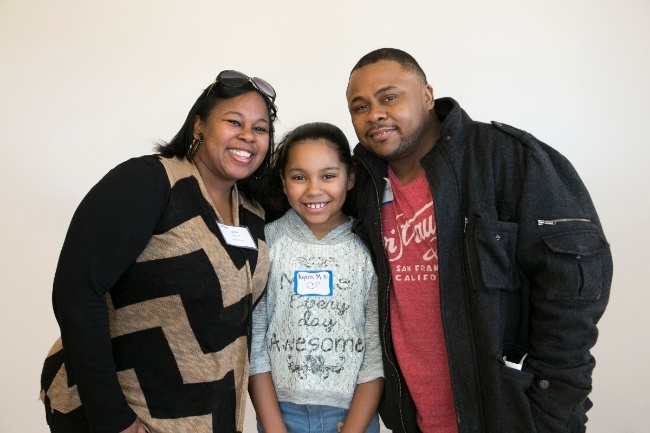 "This home will be our safe haven, our temple," said Ianna. "It starts with all those volunteers and donors putting their all into making our house a blessing. I can't thank them enough."
At nine years old, Ayana also wrote a journal entry about what her Habitat home will mean for her life:
"What I think will be the best thing when I go to my new house will be making new friends and having a permanent place to call home, although I have only lived in 3 homes my whole entire life. But having a place to call home is a good thing, which means I won't always have to move from place to place or have to put stuff in storage. Also, having a lot of friends is important to me because I will feel safe and loved around loved ones. Something else I'm looking forward to when I move into my new house is decorating my room in my own style. Style is how I show myself to the WORLD! But… Well there really isn't anything that I'm not excited about when I move into my own house."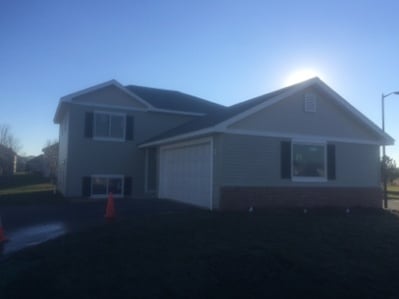 After celebrating their Habitat home dedication in Shakopee earlier this month, Ianna and Ayana reflected on how far they've come on their homeownership journey. Ianna, who grew up in a family that never owned a home, knows that she will be able to provide Ayana with a stability in her life that Ianna, herself, never had. Ianna's mother passed away when Ianna was just 18 years old, leaving her and her four brothers on their own. Ianna worked to gain custody of her ten-year-old brother, and raised him by herself.
Despite the hardships that Ianna and her family have experienced, she now feels she has finally accomplished her dream of owning a home, and credit's the training she received through her Habitat Homeownership classes with teaching her how to develop and live on a budget. The classes also instilled in her the discipline she needs to save for Ayana's future, while working toward her own goal of earning her Master's Degree in Human Services Administration.
Help more families like Ianna's on their journey to homeownership. Donate today.