Before the pandemic caused major upheaval in the housing market, fall and winter were often considered the best time to buy for those looking for better prices. It's hard to predict the future, especially during the ongoing pandemic, but there is some hope for weary first-time homebuyers that the coming season will return to its rightful place as the best time of year to buy a house.
"We are starting to see more offers come in at list price," says Habitat Lending Community Loan Officer Jen LaCroix. That's a huge change from the fervor of the spring market when the median sale price was $30,000 over asking price.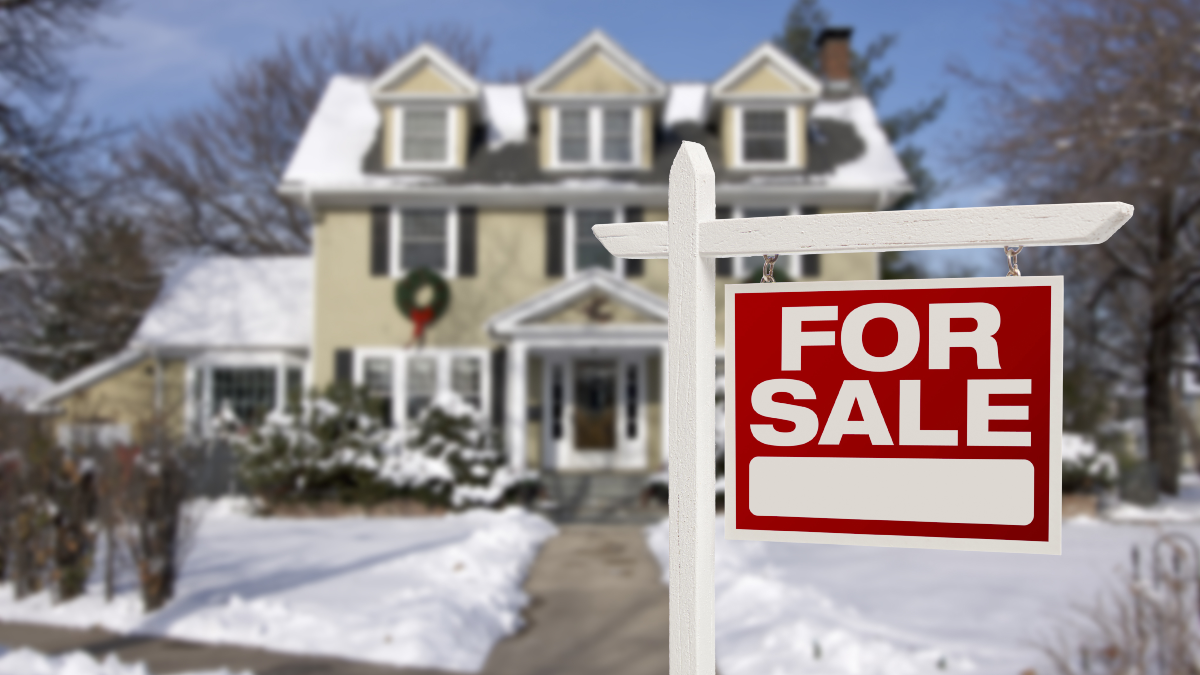 Seasonal changes in the market are well documented. According to the National Association of Realtors from 2000 to 2017, home sales dropped 38% for the months of November to February as compared to the peak spring and summer season. Jen says buyers should use that to their advantage, "I tell my first-time homebuyers that it is a good window for them, when other people don't want to move."
Why Does the Market Dip In Fall and Winter?
There are several reasons why the spring and summer market are hot. The first might seem pretty obvious. "Families with school-age children want to get moved before school starts," explains Jen. Given the time that it takes to get pre-approved for a mortgage, find a home that you like, negotiate, and close the deal, families need to start that process 60-90 days before they move in. "That is changing a little with online schooling," Jen shares. "Switching school districts doesn't seem to be as big a deal right now, because some families are choosing to stay online."
In the fall, homes that were on the market but didn't sell over the summer hit a point where sellers and their agents re-evaluate their marketing and may drop their prices. It's a good idea to keep an eye on the homes that were just outside of your price range—that might put you in line for a bargain in the fall months.
As the days get shorter and the nights get longer homebuyers in Minnesota are forced to fight snow banks and parking restrictions to look at homes. That and the fact that there are fewer homes on the market keep some buyers from looking. But if you're willing to put on the snow boots and parka, you face less competition and fall/winter sellers are usually more motivated to seal the deal, which can translate to a better deal for buyers.
"I used to work on loans in Florida and it was just the opposite there," says Jen. "People didn't want to move in the heat of summer, so they were more likely to sell during the winter."
In Minnesota, sellers listing their homes throughout the winter holiday season (Thanksgiving to New Year) may also be more motivated to sell. If they could have avoided it, they usually would have. This is because, psychologically, many people want one last holiday season in their home before selling or don't want the hassle of keeping their homes "show ready" during busy holiday months. Again, that means sellers who have to move during this season can be more highly motivated to sell. That can be good news for buyers.
Challenges of Buying in Winter
In addition to those listed above, bear in mind the following logistical challenges you may encounter if you are buying a home during the winter months:
Snow cover means you won't be able to get a good look at the yard.
Inspectors can have a more difficult time seeing roofs, grading around the outside of the house, and they can't inspect air conditioning units, among other things.
Repairs to the outside of the home can be challenging in the winter and paint won't stick in freezing cold. This might be a time where you need to escrow for repairs if your lending program allows it. (Learn more about the Habitat homebuying process here.)
Because our days are so short, it can be challenging to see the outside of the home well and to gauge levels of natural light inside, too.
On the flip side, there are also some logistical advantages that can get you to closing a little sooner. Typically, the people involved in your mortgage aren't as busy in the winter, so they can process all the necessary paperwork more quickly. Plus, title companies aren't as busy, so scheduling your closing is easier.
As the world continues reopening and things start returning to normal, we hope the real estate market will return to a more predictable state—a state where fall and winter are the best time of year to buy a house and you can start planning your move.