When you think of doors, we're betting you don't typically think of art. But if you're Oskar Ly, Artist Organizer in charge of the art installation at University and Hamline, that's exactly what you'd see.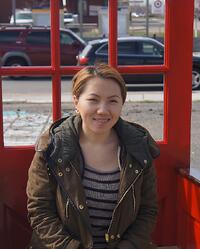 Ly is working with Project for Pride in Living (PPL) in partnership with Irrigate Arts to wrap up "Artify," a year-long campaign to engage artists and the community around the theme "home is" as PPL prepares to break ground for a new development on the old midway Chevrolet site this summer 2014. Artify is a one-year project that was created as a result of pairing an Irrigate Artist Organizer (Ly) with a host organization (PPL in this case). Irrigate Arts is a three-year initiative in partnership with Springboard for the Arts, TC LISC and City of St Paul.
Fifty-one artists, along with participants from the neighborhoods and event attendees, have worked on 36 projects and performances along University Avenue. Each installation and performance is an effort to bring people together and have informal dialogues about the surrounding neighborhood and what it means to them. The theme of the installation off of University and Hamline is "Home is…", which not only ties strongly to the Habitat mission and our partner families, but it also uses materials from the ReStore in the creation of the artwork.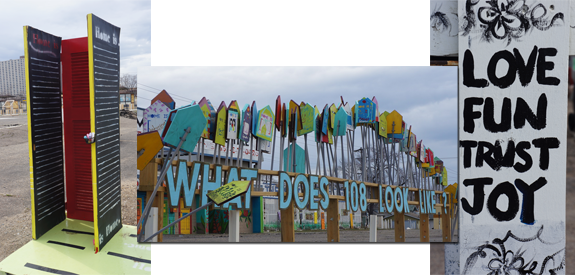 "I wanted to be able to use the notion of 'making something new out of something' old while responding to the artwork that had already been created onsite by other artists," said Ly. "Naturally, we find the metaphor and realities of doors to be very significant, especially in a home, and what better place to find affordable resources to make new used materials than at places that do just that."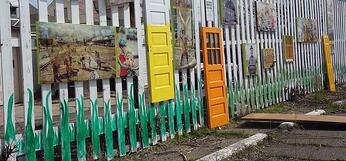 To view a map of installed other Irrigate art pieces, visit http://irrigatearts.org/. There will also be a celebration event during the opening of the light rail line on June 14th, 2014, which will include performances and events along University Avenue.
For additional information on ReStore materials, visit http://restore.tchabitat.org/, and see what other shoppers have created with their ReStore finds.