As you've dreamed about the best ways to buy a house - and you've no doubt gone online and looked at home listings - you may have run into one of the "can I afford it" calculators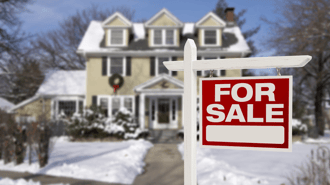 that some lenders offer. The results can cause a bit of sticker shock, but have no fear - there are great options for finding an affordable mortgage for your first home.
Buying your first home is an amazing life experience filled with a wide range of emotions - uncertainty shouldn't be one of them. The process of buying a home with Habitat will prepare you for what lies ahead.
The process of getting pre-qualified through TruePath Mortgage is much like the process that any other lender runs. "What most people don't understand is that we're a conventional lender," says Community Loan Officer Jen LaCroix. "Our paperwork requirements are exactly the same as any other lender."
The biggest difference is that TruePath requires homeownership education classes before you can get pre-approved, and if you're not quite ready we have options with HUD (the U.S. Department of Housing and Urban Development) Certified Credit Counselors in the financial coaching department.
"If you're not mortgage ready at this time, they're there for you," Jen explains. "While most lenders might just say 'sorry,' and part ways, we have a backup plan and can help get you there."
Generally, if you have lived in the Twin Cities area for the past 12 months, have had a job during that time, and haven't owned a home in the past 3 years, you'll likely qualify. For specifics, check out the application and income requirements.
Get Pre-Approved
You are going to need to gather some financial documents to get through the pre-approval and approval process. Home sellers and their agents know that TruePath pre-approval letters are rock solid because of the information we gather during this stage.
"Most lenders will give you a pre-approval based on verbal information that you give them about your finances, but we collect the documents up front and check to make sure that you meet the income and debt requirements," LaCroix explains. This up-front work makes sure that you are truly qualified and can afford the homes that you're looking at and can help prevent the crushing feeling of being denied a mortgage after you've put in an offer on a home.
Gathering the right documents before you start can help speed up the process. You will need:
2 months of pay stubs
2 years of tax returns
Bank statements showing at least $6,300 in savings
Photo ID


Shop for a Home
Once you've been pre-approved and know how much you can afford to spend on a home, you'll work with a real estate agent to go find a home on the open market - like any other homebuyer. You can also check out the Habitat-owned homes that are currently for sale.
The housing market continues to be very competitive in the Twin Cities, especially for affordable homes. Here are some house-hunting tips to keep in mind:
Be prepared to look at a lot of homes on short notice. As homes come onto the market you'll want to be there that day to look at them and consider if they're right for you.
Expect to write a lot of offer letters before you have one accepted. (It's not uncommon to write 10 offers or more in this market).
Think hard about where you want to live. Broadening the area you're looking at will improve your chances of finding a home.
Don't cut corners just to get an offer accepted. You'll read articles about people skipping the inspection or maybe not even looking at the homes before writing an offer. It's never a good idea to skip these steps.
Overall, stay positive and try not to get frustrated. The process of buying a home can seem overwhelming, but with the right preparation you will find a home that works for you.
What's Next?
After your offer has finally been accepted, there are additional steps that must take place. First, your real estate agent will help you coordinate having a home inspection. Then, the mortgage team will finalize the underwriting and final approvals, and the title company will work to get all of the paperwork in order to transfer the title of the property into your name.
During this time you'll likely be asked to provide additional documents and answer questions as they come up from the teams working on the closing process. You'll also want to start packing and getting ready to move into your new home. This is a great time to donate items that no longer fit your lifestyle needs to secondhand furniture stores such as ReStore.
Congratulations on starting the home buying process! With a little patience and help from TruePath Mortgage, you'll be on the right path to finding a home.