Do you have a car you're ready to get rid of? Consider making a Cars for Homes™ vehicle donation to benefit Twin Cities Habitat for Humanity!
If you have an older car, truck, van, trailer, RV, or boat taking up valuable space in your yard, garage, or driveway, consider donating it to support affordable housing in the Twin Cities metro area.
Your old vehicle can help another family on their journey to safe, stable homeownership!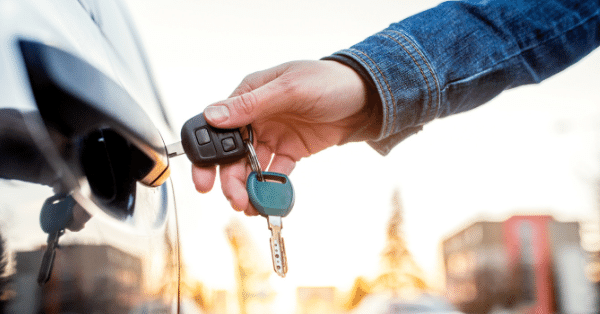 Donations made through Twin Cities Habitat's Cars for Homes™ program can save you the time and energy of finding a buyer. Plus, proceeds from the sale of your donated vehicle will be used to create, preserve, and promote affordable homeownership in the Twin Cities community. It's quick and easy to donate a vehicle whether it runs or not! Your donation may also be eligible for a tax deduction.
To start the donation process, all you need to do is call Cars for Homes toll-free at 1-877-277-4344 or make your boat, truck, RV, or car donation online and provide some information about your vehicle. Once accepted, you will be given further instructions regarding the car's title processing, and coordinate with a local Habitat-authorized agent to arrange pickup.
We'll make the process easy
We asked our most recent Cars for Homes donor about her experience with the program after hearing about it from a fellow Twin Cities Habitat supporter.
"The process was seamless. My husband contacted Cars for Homes and made the arrangements. They picked up the car on a flat bed one morning and bye bye to our little Audi A3."
Seamless is what we like to hear!
Are you interested in donating your car, truck, van, trailer, RV, or boat? Learn more about the Cars for Homes program here.