Guest blog by Shelby Schmidt,
Senior Engagement Associate
Over the last two weeks, you all have shown some love to Habitat and our staff. We have felt it. And this Valentine's Day, we wanted to express the feeling is mutual—we 'dig' you too. Read on to see a few things you shared about our amazing staff.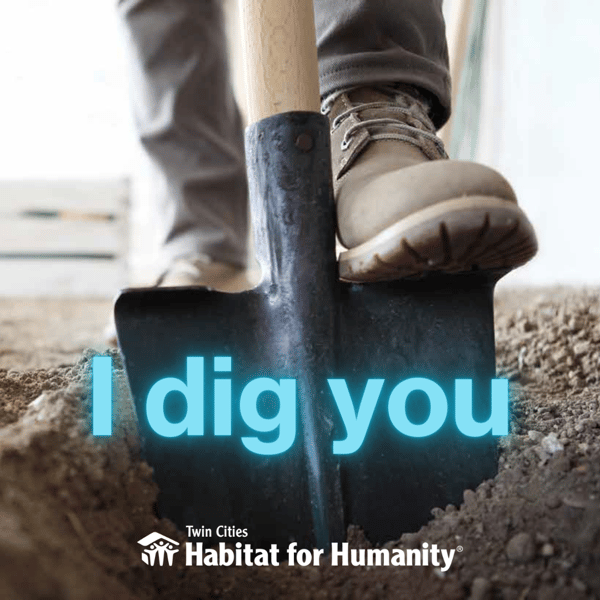 "Thank you, site supervisors and AmeriCorps volunteers for keeping on with your good work for people desperately need a simple, decent place to live"
"Kudos to all the site supervisors who […] have continued to make progress on the sites since we have been kept away. We can't wait to get back to work with you!"
"Oh my goodness, I can't wait until I can come volunteer!!!"
Today, February 14, is our first socially distant Valentine's day. We want to share our love and gratitude with you all as you form the heart of our organization. Thank you!
This last year we have all used the word 'pivot' and 'unprecedented' more times than we can count. Change can be difficult, but our staff and supporters have embodied flexibility and perseverance, digging deep and adjusting to new protocols to keep you safe while still advancing our mission.
Our ReStore staff have been working hard to have stellar sales and keep the shelves stocked. When you shop and donate at the ReStore you light up our lives, and make an impact in your community.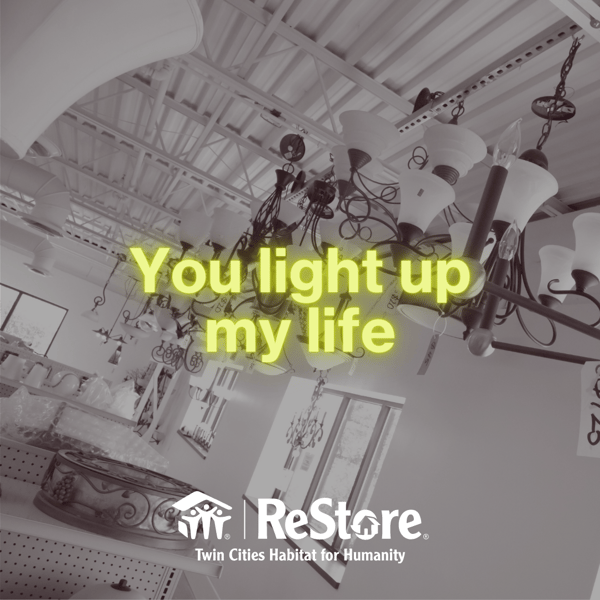 Our field staff have continued to make progress on the builds we started together last summer. Our socially distant relationship has been a difficult adjustment when so much of our work is focused on bringing people together. We can't wait to work with you in person again. We are nuts about you!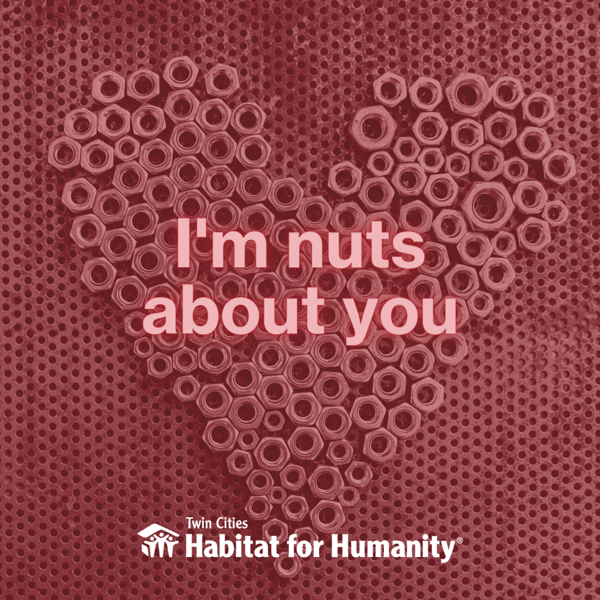 Your generosity, compassion and LOVE make a huge difference for local families. As we continue to work hard these next few months, our team members could use some extra LOVE.
Continue to show the love today by:
We can't wait to work together again soon. But until then, your financial and moral support is the best way you can help create an equitable Twin Cities where all families have access to homeownership.