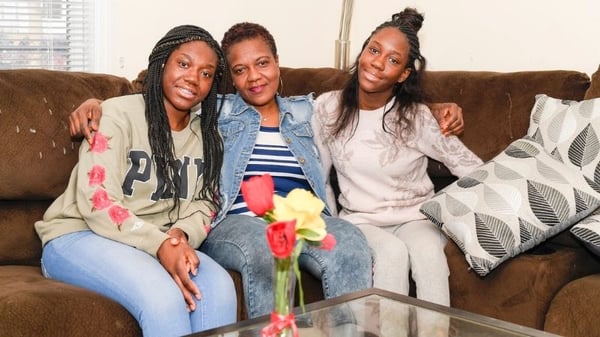 Buying a home is an exciting time, especially for those doing it for the very first time. Having a REALTOR® who understands the unique needs of first-time homebuyers can help make the process as low stress as possible.
Twin Cities Habitat for Humanity provides many key resources for first-time homebuyers including educational support and affordable mortgage options. There are also resources available for Realtors through the Habitat Realtor Network.
Realtors who join the Habitat Realtor Network receive:
Insider knowledge about affordable mortgage options for first-time homebuyers
Access to first-time homebuyer tools and affordability assistance for your clients
Visibility to build your brand and partner with a highly-respected and trusted nonprofit
Additional benefits and recognition once you close homebuyer loans
Opportunity to give back to your community
Learn more about the Habitat Realtor Network.
Adade Amenounve is Homeowner Development Coordinator at Twin Cities Habitat and a licensed Real Estate Agent and a Broker. He has the following tips to help Realtors prepare their first-time homebuyers for homeownership.
Walk Them Through the Paperwork
Buying a house comes with a lot of paperwork. One of the first documents a potential buyer will encounter in this journey is the agency relationship in real estate. "This document is not a contract," says Adade. "It is only an acknowledgment that you've been presented with representation options." The document includes information about how you can work with a Realtor. By signing the buyer representation agreement as a buyer, you become the client of the brokerage where the Agent is licensed," Adade explains.
Often, first-time homebuyers are nervous about signing any types of contracts and documents because, well, they've never done it before! And they don't know what they'll be locked in to. So, when you provide your first-time homebuyer with this document, make sure you explain they're not locked in, but they have someone willing to help them find their first home.
Thoroughly Explain the Homebuying Process
Describing the entire homebuying process can be helpful for new clients. Lay everything out step-by-step to provide a clear understanding—from getting a pre-approval, to selecting a Realtor, to creating a needs versus wants list, to actually viewing houses and making an offer. "Don't forget to describe all the steps that happen after an offer is made and accepted, like inspections, purchase agreement details, selecting a title company, and the closing process," says Adade.
Read our First-Time Homebuyer Guide to help your clients get the whole picture.
First Impressions Matter
Working with first-time homebuyers might be a little more difficult than working with seasoned homebuyers, but it is an honor and a privilege! You get the opportunity to help someone buy their first home. Adade has the following tips to help Realtors create good relationships with their clients:
Be a good listener.
Don't judge them.
Don't think that first-time homebuyers are ignorant.
Become the trusted educator and leader.
The first impression matters.
To learn more about helping your clients find a home they love, visit our Realtor Network page.