It's safe to say that the first-time homebuying journey can be daunting, scary, exciting, confusing, disappointing, nerve-wracking, fun, and emotional—all at the same time. One of the best tools a homebuyer can use in navigating this complex journey is a trusted realtor partner. We checked-in with a few local realtors (Julia, Nene, and Adade) to gather some tips on things to consider when looking for a qualified realtor.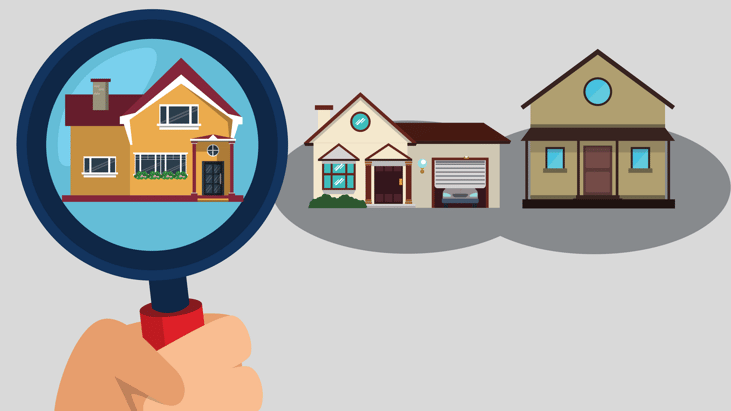 One of our realtors and Homeownership Development Coordinator, Adade Amenounve, talks about what to expect when working with a realtor in the following video:
Choose a specialist
When navigating the world of real estate, you always want to work with a licensed realtor. Expertise or familiarity with your search area is nice, but not necessarily a reason to rule out working with a particular agent. Your initial conversations should leave you feeling comfortable with their background, their approach to searching for a home, and their expertise.
Nene's tip:
"Find a realtor that can see things through your lens and understands where you're coming from: financially, culturally, and historically."
Julia's tip:
"You should look for an agent that specializes in working with first-time homebuyers (if you're a first time homebuyer), as opposed to move-up buyers or luxury buyers, which can be very different."
Comfort is paramount
Since purchasing a home is often the biggest purchase an individual will ever make, you want to make sure that you're comfortable with your realtor, and that you're able to have open and honest conversations about your wants and needs.
Julia's tip:
"Look for an agent you can trust! Someone that has your best interests in mind at all times."
Nene's tip:
"You want to be confident in your agent's integrity, and that your best interests are always paramount in the conversation. If you ever sense otherwise, leave."
They tell it to you straight
All realtors may pass the same test, but not all of them are created equal. You want to work with an agent that isn't afraid to give genuine, honest advice and relay information (however uncomfortable it might be) that is critical to the decision-making process. Their education and experience should serve as a good reality-check for clients who may have different ideas of what they're able to buy.
Julia's tip:
"Not everyone wants to hear this, but sometimes there just isn't a perfect house that checks all of your boxes within your budget- but a good realtor should be able to get you what you need."
Nene's tip:
"This is usually not the 'fun' conversation. Often times, I have to bring buyers back to reality and have a real discussion about where they're starting. You may not find your 'dream property', but we can find you something that's clean and functional."
They educate you
Many first-time homebuyers struggle to understand the financial complexities involved with buying a home. You should always be able to look to your realtor to answer your questions and guide in the best direction for your personal situation.
Nene's tip:
"It's important to work with someone who can convey information in a way that's easy for you to understand. This is a big ordeal and you want someone who will be sensitive to that. They must be able to relate to your personal journey of navigating through such a complicated transaction. There are a lot of influences that can affect the process such as being a first generation homebuyer, new to this country, language and you need someone who can speak to these different nuances. I always say it is very easy to lose big in the game of real estate. To be a winner you will need someone who can help you learn how play by the rules, play smart, and then you can be on the road to victory."
Julia's tip:
"One of the best recommendations I can make to clients is to attend homebuyer education BEFORE we begin our search so you thoroughly understand the process."
Realtor Documentation
Before you start working with a real estate agent, there are a few documents you'll need to review:
Agency relationship form. "This is not a contract," says Adade. "It's just a paper to show you that this is the type of representation a realtor has to offer you."
Buyer Representation agreement. This is the contract that will begin your official relationship. "From that point, you will negotiate the fees," says Adade. And when you're working with a realtor to buy a house, you should not need to pay them. That should come out of the seller's budget. "If a realtor wants to charge you all the fees, you'll have to talk to the realtor and negotiate," suggests Adade.
A few final thoughts...
Adade:
"There is a house out there for every budget."
Nene:
"If your agent does their job right, this is a purchase that should be able to carry you into your old age."
Julia:
"While this may be one of the largest purchases you ever make, the process should be fun and exciting!"
Resources:
Adade Amenounve, Homeowner Development Coordinator at Twin Cities Habitat and REALTOR® with Best Realty
Julia Israel, REALTOR®, ABR | Productivity Coach with Keller Williams Integrity Lakes
2014-2016 Minneapolis Area Association of REALTORS® Board of Directors
Minnesota Area Association of REALTORS® Board of Directors
Nene Matey-Keke, REALTOR®, ABR, CIPS, CNE, CPRES, e-PRO, HDFP, MRP, RSPS, SFR, SRES| Broker/Owner RNR Realty International
Minnesota Monthly Best Real Estate Professional 2016, 2017
2014 Minneapolis Area Association of REALTORS® Realtor of the Year
2012-14 & 2018-2019 Minneapolis Area Association of REALTORS® Board of Directors
2012-2019 Minnesota Association of REALTORS® Board Of Directors
2017-2019 National Association of REALTORS® Board of Directors
*Both Julia and Nene have partnered with Habitat homebuyers in search of a home on the open market.