Whether you're buying your first home or your third, chances are you'll find yourself looking for a mortgage lender. Since the average U.S. homebuyer makes mortgage payments for 20-30 years, you'll want to choose a lender you can trust.
Although it's helpful to ask friends for referrals, it's also a good idea to spend time comparing rates and speaking to lenders. Not sure where to start? Let these five tips guide you in choosing the best mortgage lender for you.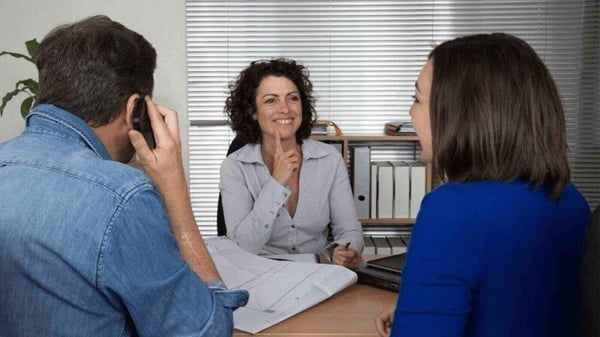 Look for a Lender Who Will Help You Improve Your Credit Score
Unless your three-digit credit score starts with a seven, you'll want to work with a lender who will assist you in improving your score. Typically, people with higher credit scores get lower interest rates. Remember, improving your score is a process and it will take time to do it right. A good lender will help focus your efforts to have the most impact before submitting your mortgage application.
Research Lenders Because They are Not Alike
Once you start looking for a mortgage lender, you'll realize there are multiple options. They include:
Banks
Credit unions (owned by members and often provide lower rates)
Correspondent lenders (A fancy name for lenders that fund home loans in their own name. Once the loan closes, they sell the loans to a larger mortgage lender)
It's fine to learn about these lenders online, but it's wise to avoid online lenders, who may advertise rates and terms they have no intention of providing. It is also a good idea to check any lender's rating on the Better Business Bureau website before making a decision.
Compare Rates
Like many homebuyers, you may be inclined to go with the lender that quotes the lowest rate. But keep in mind that no lender can guarantee a rate. They must first run a credit check and review all the details on your application. Then, there are closing costs to consider, which is where many lenders make quick money. You should review these costs carefully — sometimes they will offer a lower interest rate in exchange for higher origination fees.
Get a Pre-Approval Letter Before Choosing a Mortgage Lender
A pre-approval letter can give you an advantage over other buyers who want to buy the same house. The letter verifies a favorable review of your credit, income, savings, and other debt. A letter also means you are approved to buy a home (up to a certain dollar amount). Seeking pre-approval will also help identify challenges you might face getting a mortgage. A trustworthy lender will walk you through these challenges and create a plan to work through them.
Ask Plenty of Questions
Here is where you will find out if those referrals from friends, family members, and co-workers are a good fit for you. Make a list of your questions, and be sure to bring up anything you don't fully understand.
At TCHFH Lending, Inc., we not only expect questions, we encourage them, too. We expect you to ask about closing fees. We expect you to ask about waiting and the timing of when things will get done. And we will encourage you to call or email when you have questions. It's your mortgage, but it's our responsibility to make sure that it's the right fit for you in every way.