Guest blog by Adrienne Aarts,
Leadership Giving Officer
Twin Cities Habitat for Humanity is proud to share we have earned the coveted four-star rating for demonstrating strong financial health and commitment to accountability and transparency from Charity Navigator, America's largest independent charity evaluator. This is the second consecutive time Twin Cities Habitat has received this top distinction. About one third of charities evaluated by Charity Navigator receive this four-star rating.

"It is important our donors trust that we're using their gifts responsibly for building homes and brighter futures for local families," said Cathy Lawrence, Chief Development Officer. "Our four-star Charity Navigator rating demonstrates we take our fiscal responsibilities very seriously and we are honored to be given this important distinction."
This is Charity Navigator's highest possible rating and indicates that Habitat adheres to sector best practices and executes our mission in a financially efficient way. Attaining a four-star rating verifies that Twin Cities Habitat exceeds industry standards and outperforms most charities in this area of work.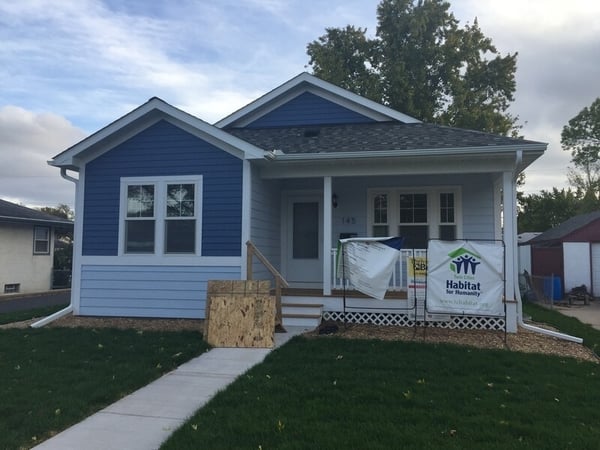 Donors are increasingly asking for greater accountability, transparency, and quantifiable results from the charities they choose to support. In this competitive philanthropic marketplace, Charity Navigator highlights the fine work of efficient, ethical, and open charities. Providing donors with essential information gives them greater confidence in the charitable choices they make.
The full review for Twin Cities Habitat for Humanity's commitment to good governance and accountability is available on the Charity Navigator website. You can also view Twin Cities Habitat's annual reports, audited financials, and tax forms on our Reports and Financials page.
If you want a personal account from a donor about how Twin Cities Habitat is effective, innovative, and driven to serve our community, you can check out Corey Sauer's experience sponsoring an entire Habitat house.