By Megan Mattson
Twin Cities Habitat Staff
We're only a week away from the biggest party of the year—the Hard Hat & Black Tie Gala! Here at Twin Cities Habitat for Humanity, we're gearing up for this exceptional evening of raising resources for our work and sharing our mission with our guests. Every year the auction is a highlight of the event and this year is no different. With the help of numerous generous donors, we've gathered fabulous live and silent auction items. Check out this live auction preview of what we have in store so you can get ready to start bidding!
Luke Bryan Tickets & U.S. Bank Stadium Tour
A Friend of TCHFH & Hyatt Regency Minneapolis
You and three friends are going to Luke Bryan's "Kill the Lights Tour" - the first concert at U.S. Bank Stadium! This package includes four premium tickets to the concert on Friday, August 19, 2016 and four tickets to a behind-the-scenes tour of the brand new U.S. Bank Stadium. After the concert, you won't have to travel far to get to your two rooms at the Hyatt Regency Minneapolis.
A Week in Deer Valley, Utah
Ruth Shields & Michael Klingensmith and Delta Air Lines
Head to Utah for a week in the mountains! Deer Valley is a year-round destination that features hiking, mountain biking, horseback riding, and skiing on the slopes of the 2002 Winter Olympics site. Stay one week at Deer Valley Resort in a gorgeous condo that sleeps six. Deer Valley is a beautiful alpine village in the Wasatch Range, located 36 miles east of Salt Lake City. The resort offers free ski valets, free parking shuttles, fine dining, and boutique shopping in the main lodge. It also includes a $2,000 Delta Air Lines gift card to get you there!
Dinner with the President in a Historic St. Paul Home
Jill Harmon and Frank Fairman, Chef Joe Rolle - Il Foro, and Chuck Kanski - Solo Vino
Invite your friends for an intimate dinner for eight with Twin Cities Habitat for Humanity's President, Susan Haigh. The evening will be hosted in the enchanting 100-year-old Crocus Hill home of former TCHFH Board Member Jill Harmon and her husband, Frank Fairman. Learn about this historic St. Paul neighborhood while getting the inside scoop on what's new and next for Twin Cities Habitat. A delicious six course Italian inspired menu will be prepared by Executive Chef Joe Rolle from Il Foro, with specially selected wine pairings for each course provided by Chuck Kanski of Solo Vino.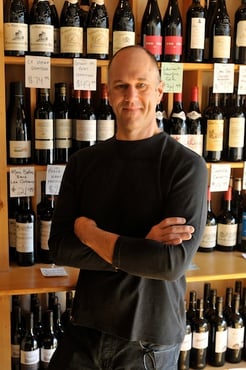 A Week in Beautiful Kauai, Hawaii
Canetani Properties and Alaska Airlines
Get away to the gorgeous Waipouli Beach Resort and Spa on Hawaii's island of Kauai. Stay in a luxury penthouse with unforgettable ocean views, two master suites, three bathrooms, two soaking bathtubs, designer furnishings, a private lanai, and heavenly beds. Enjoy central air conditioning, wall mounted TVs in every room, and a state-of-the-art kitchen equipped with top quality appliances. The resort is conveniently located 10 miles from the airport in the historic town of Kapaa on the Coconut Coast. Visit canetani.org for more information and photos! This irresistible package includes two round-trip coach tickets on Alaska Airlines to get you there and back.
Polaris Ranger 570
Polaris Industries Inc.
The Ranger 570 Full-Size is built to work. Not only does it have the power and the payload for large tasks, it features details that put it in the family with the Hardest Working Utility Vehicles. With the power of a new ProStar 44 hp engine, a 1,500 lb towing capacity and an all wheel drive advantage, this vehicle is strong and reliable. Plus there are easy access service points, allowing for quick and straightforward maintenance you can do in your garage. Enjoy a smoother ride with a full 9" of suspension travel up front and 10" of Independent Rear Suspension. As a full-size chassis the Ranger 570 can comfortably fit three in the cab, taking enough hands for a large task or for enjoying a ride with your family. This vehicle has also been outfitted with more than $2,000 in accessories including a roof, windshield, 3,500 lb winch, overhead light, and cargo bed storage and rack.


Vail Ski Vacation
Nature Valley and US Bank
You and three others can hit the slopes with this long ski weekend in Vail, Colorado. Vail is a small town at the base of Vail Mountain and sits within White River National Forest. This gorgeous spot offers plenty to do on the slopes and off them. Take these 80,000 FlexPoints toward air travel and spend four days and three nights at a Vail Ski Resort with lodging, lift tickets and ski rentals. Remaining credits can be used on site for food or other Vail-owned experiences. This trip also includes shuttle service to and from the airport.
Portland Getaway
Don & Chrissy Washburn, Norm & Kathy Baer, and Yvette & David Mullen
Oregon's largest city sits on the Columbia and Willamette rivers and has gorgeous views of Mt. Hood. Portland is known for its parks, bridges, and bike paths as well as for its eco-friendliness. Stop for dinner for four at Twin Cities Habitat for Humanity Former Board Chair Norm Baer and his wife Kathy's new home in Portland, Oregon. Norm and Kathy will also lead a winery tour and tasting in the Willamette Valley while you're there. This package also includes two rooms for four nights at the Four Diamond Heathman Hotel, one of Portland's most recognizable historic landmarks that blends rich history with reverent appreciation for the arts in downtown Portland and a $1,200 Delta gift card to get you there. One of the evenings you're in town, dinner will be on the house at the new Headwaters restaurant inside the hotel. Headwaters is run by Chef/Owner Vitaly Paley, recipient of the 2005 James Beard Foundation Best Chef Pacific Northwest Award. To top it off, start your Willamette Valley wine tasting early with these six bottles.

For complete item descriptions, including restrictions and expiration dates, please refer to the gala auction catalog when you arrive at the event!
If you haven't had a chance to register for Hard Hat & Black Tie,
click below to get your tickets before Monday, April 4 at 11:59 p.m.