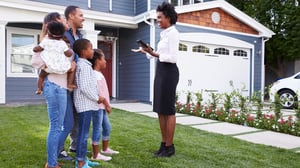 When you think of Twin Cities Habitat for Humanity's Homeownership Program, you might imagine a family buying a volunteer-built home for an affordable price. But there's a whole lot more!
We recently created an innovative mortgage program for first-time homebuyers. Qualified households can buy a home on the open real estate market using affordable mortgage financing from TCHFH Lending, Inc., our wholly-owned nonprofit mortgage company. Through this new open market mortgage option, we actively partner with REALTORS® to give homebuyers more purchasing power to find a home they love anywhere in the Twin Cities seven-county metro area.
If you're an agent working with a first-time homebuyer, here's what you need to know about Twin Cities Habitat for Humanity's Homeownership Program. After you learn about our program and mortgage product, check out the Habitat Realtor Network and sign up to attend an upcoming Realtor Connect meeting.
Habitat Has it All
As a REALTOR®, you know what first-time homebuyers are looking for and what they need to succeed in this hot market. Habitat provides it all:
Homebuyer education and one-on-one coaching
Down payment assistance and closing cost help
Mortgage pre-approval from TCHFH Lending, Inc.
Affordable monthly mortgage payments
Post-purchase support
Habitat staff are here to help clients all along the way. Our Homeownership Advisors work with clients from introduction and program application, through education and mortgage readiness. The mortgage team ensures each homebuyer has the best financing package to help them affordably buy a home they love. All homeowners are set up for success with monthly mortgage payments that are no more than 30% of their household income.
For buyers who aren't yet working with an agent, our homebuying process educates them on how to work with a REALTOR®.
Key benefits of the TCHFH Lending, Inc. mortgage
3% fixed interest rate, 3.0538 % APR*
30-year term loan
Affordable monthly payment set at 30% of household income
No mortgage insurance required, saving buyers between $150–$300 monthly
Down payment assistance available depending on income and availability
Help with closing costs over $3,000 homebuyer contribution
See all mortgage details here.
*For example, on a $175,000 30-year fixed rate loan at 3.0% with no down payment, your monthly payment would be $737.81 and the APR would be 3.0538%. This payment amount does not include homeowner's insurance, property taxes, or maintenance fund, which must be paid in addition to your mortgage.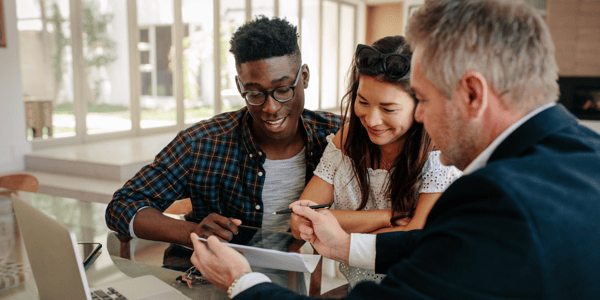 Who may qualify for a TCHFH Lending, Inc. mortgage?
Potential homeowners must first complete our Homeownership Program. Here is the general criteria for our Homeownership Program. If you are working with a homebuyer right now, your client can get started here today.
Homebuyer criteria
Have lived in the seven-county Twin Cities area for at least one year
Be a first-time homebuyer (not owned a home in 3 years)
Financial criteria
Maintain Annual Gross Income within program guidelines
Minimum credit score of 620 (Credit scores of 580-620 or invisible/no credit acceptable with alternative credit documentation)
$6,300 liquid or accessible at time of loan application (gift funds allowed)

$3,000 for closing costs
Estimated $1,500 for 1-year pre-paid insurance premium
$1,800 in savings

One-year continuous employment, two years if self-employed
Less than $1,000 in unpaid collections (less than $3,000 if medical collections)
All judgments must be paid for applicant to be homebuyer-ready
Monthly debt payments of 15% or less of gross monthly income
Minimum of two years since bankruptcy, with 24 months of re-established credit
Now, you have one more tool in your toolbox to help first-time homebuyers fulfill their dream of owning a home.
How can I join the Habitat Realtor network?
Learn about the benefits of joining the Habitat Realtor Network today. You'll have the opportunity to gain access to insider knowledge, affordability assistance for your clients, and more. And, once you close homebuyer loans with us, we provide additional benefits to recognize your partnership. We look forward to working with you to help your clients buy a home they love with a mortgage they can afford.
REALTOR® is a federally registered collective membership mark which identifies a real estate professional who is member of the NATIONAL ASSOCIATION OF REALTORS® and subscribes to its strict Code of Ethics.