The process of buying a home is essentially the same as it's always been. But when there are a lot of people who want to buy and not enough homes for sale, there is more competition for the homes that are available. As a result, interested buyers must make their decision, provide an offer, and write a house offer letter as quickly as possible.
You might be thinking, "A letter? I don't remember my parents needing to write a letter to buy their house." That's because they probably didn't have to. House offer letters are a new aspect to the homebuying process, but it's only necessary in a very competitive housing market.
So, what's included in a house offer letter? And when do you submit the letter? Adade Amenounve, homeowner development coordinator for Twin Cities Habitat for Humanity, has some tips to help write a memorable letter that will resonate with the seller and improve your chances of getting the house.
Download our sample house offer letter here.
Explain How You Plan to Use the Home
The current homeowners likely have an emotional attachment to their home because they've created memories while living there. This can make it difficult to sell to another family. Let the owners get to know you and explain how you plan to use the home.
Introduce yourself, tell them if you have any kids or pets you adore. Let them know what you do for a living. And talk about what you enjoy doing for fun. You may be tempted to attach a family photo to the letter, but Adade advises against it. "I don't think it works," he says. Instead, stick to writing about your family. Don't give out personal information.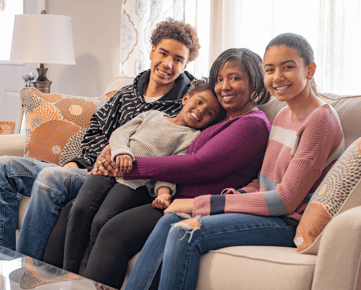 Then, highlight some of your favorite parts of the home by explaining how your family will use it if your offer is accepted. For example, if you're newlyweds and you own a dog, talk about how much you and your dog will love the fenced yard for playing, privacy, and entertaining guests. If you have kids, talk about how your five-year-old son will love the blue walls and sports mural their son has in his room. Don't go overboard here, but a few specific details will help the sellers see that you'll love this home as much as they did.
Note: Avoid talking about renovations. The sellers may have an emotional connection to a particular room or feature in the house. Hearing you want to change something may cause a negative reaction and make them less likely to choose you.
Try to Stick to a Half Page
If you can get all the information you need into a half page letter, great! If not, definitely keep your letter to no more than one page. Anything more than one page will be a turnoff to the seller because it is no longer a quick and easy read.
Reassure the Seller That You're a Qualified Buyer
Sellers don't want to worry about choosing a buyer that doesn't have the ability to pay what they offered for the home. You don't need to write much about your own financial situation, but it's important to note that you are qualified and have the money to support your offer.
Have Someone Proofread It
Once you've written your letter, have someone proofread it for you to make sure there are no errors and everything is clearly written. When your letter is ready, you will give it to your real estate agent to be delivered at the same time as your purchase agreement. And if you've followed the steps above, you'll give yourself an important advantage over potential buyers who provide similar offers, giving yours a better chance at being the one that is accepted.
When to Submit an Offer Letter
If the market is very busy and competitive, it's best to make your decision right after you complete the showing with your realtor. Did you fall in love with the home during your tour? Did it feel like this is the right home for you? If so, let your realtor know as soon as possible so you can put a purchase agreement together. You'll want to send the letter in with your official offer. You want your offer to make a first good impression. The sooner you do that, the better chances you have of your offer being accepted.
Like Adade said: "It may seem like a difficult or time-consuming task, but it doesn't need to. Just tell the sellers who you are, why you love their home, how you plan to use the home, and why you're qualified to buy it. Who knows? It may make you feel even better about your decision when you see all the reasons you love this house written on paper."