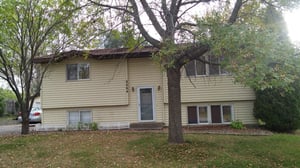 Searching for your first home is so exciting, but it can also be a little overwhelming, especially if you're not sure what you want. The best thing you can do to find the right home is create a house hunting checklist to narrow down your search. Of course, you want to identify how many bedrooms and bathrooms you need, but we're talking about things like school district, neighborhood, crime rating, etc.
Before working with a realtor, here are four tips to narrow your search for your online house hunting checklist.
Determine What City or Town You Want to Live in
Rather than looking all over the Twin Cities, try to narrow down your search by finding a city or town you want to live in. If you love the city you grew up in and always imagined yourself living there as an adult, great! If you're looking for a change and need some time to research different cities that interest you, go ahead!
When determining the area you want to live in, Adade Amenounve, homeowner development coordinator for Twin Cities Habitat for Humanity, recommends using a website like niche.com. Niche provides a lot of helpful information on communities just by typing in a city, neighborhood, or zip code.
Look for a High-Quality School District
Most families with children select a home based largely on the quality of the school district. To make sure a school district and specific school is the right fit for your child, check the district's rating using niche.com. Then, you can look up more detailed information about a specific school using Minnesota Report Card. Here is some of the information you'll receive from the report card:
Info about the curriculum
Number of students
Average test scores
Graduation rate
Safety
Demographics
Student to educator ratio
Search for Low Crime
Of course, a high-quality school district isn't the only factor in your homebuying decision. You want to live in a neighborhood that's safe. That means you want to look for neighborhoods with low crime. Again, you can use Niche to get a general overview of how safe the community is.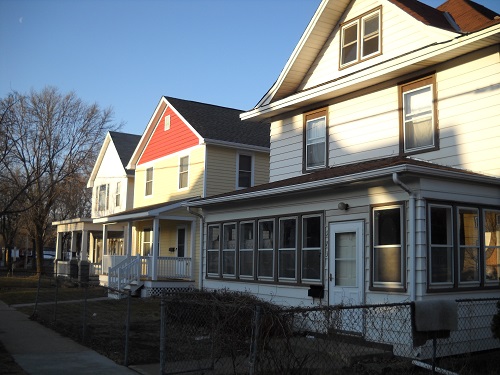 For example, New Brighton, where one of our ReStore locations is located, has a "B" rating for crime and safety, according to niche.com. You can also learn the number of property crimes and violent crimes that occurred in the previous calendar year. Of course, you can always contact the local law enforcement if you have questions or concerns. Or talk to neighbors about their perception of crime and safety in the area.
Learn More About the Neighborhood
As a potential future resident of this city, you want to know its individual neighborhoods and the people in them. If you're an outgoing person who likes to socialize with neighbors, you won't enjoy living in a neighborhood where everyone keeps to themselves. If you're someone who likes living in a diverse community, you likely won't choose a neighborhood where everyone shares similar demographics.
Sure, some websites can give your demographic information about the community's residents, but it's best to explore the neighborhood first hand. Visit a nearby public park, community center, or library. What types of people do you see? Strike up a conversation with someone about the area. You can even knock on a few doors in the neighborhood you're interested in. Introduce yourself, and let them know you're considering moving to the neighborhood. Chances are they'll be more than happy to share their thoughts.
Once you've narrowed your search to one, maybe two, cities, take this information to your realtor. Together, you can determine what you're looking for in a house — number of bedrooms, bathrooms, walk-in closet, kitchen island, finished basement, fenced yard, etc. Narrowing your search before meeting with your realtor makes it easier for them to look for the best homes to tour, but it gives you confidence in your search, too.