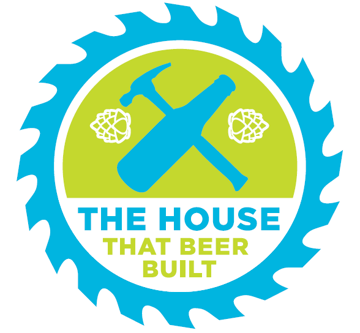 Guest blogger, Sean Koebele |
Volunteer and Constituent Relations
We are excited to launch The House that Beer Built, a new initiative to collaborate with the vibrant local craft beer industry to fully sponsor a new home! Twin Cities Habitat aims to partner with dozens of local breweries to both raise funds for the home and mobilize the volunteers it will take to build it. Our local craft beer industry embraces the spirit of collaboration, innovation, and community. It's this spirit that makes this partnership such a perfect fit.
We're thrilled to announce to that Dual Citizen Brewing Company has joined as the lead sponsor for The House that Beer Built. Dual Citizen will contribute $25,000 to the project, as well as volunteer efforts to build the home. For Max Filter, Dual Citizen's co-owner and head brewer, this was a natural fit and the next step in a long history of involvement with Twin Cities Habitat.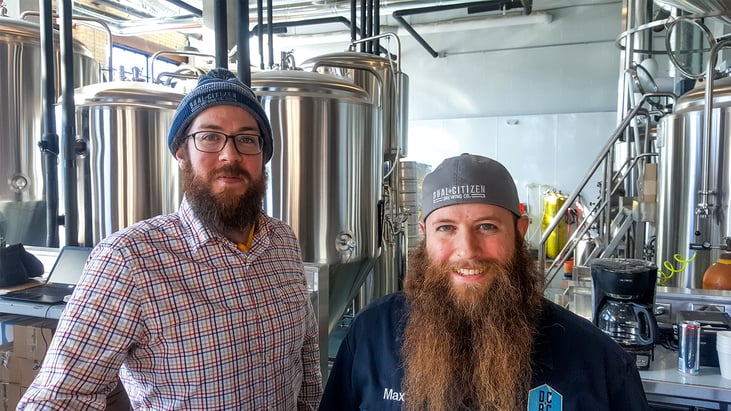 Dual Citizen Brewing Company founders, Tim Kessler (left) and Max Filter (right)
"Our family has long been involved with Habitat for Humanity in different capacities. I started working on Habitat sites with my dad when I was in grade school and have been a supporter and advocate for their mission ever since," said Max. "When we first heard about The House that Beer Built project, we realized that it aligns perfectly with our values here at Dual Citizen Brewing Company. Combining community involvement, charitable outreach, and good beer, we are excited to be able to support this new venture for Twin Cities Habitat for Humanity and help make the first House that Beer Built a reality."
We are currently seeking support from additional sponsors and we plan to begin construction on this home late this summer. With the help of Dual Citizen Brewing Company and other local craft breweries, The House that Beer Built will help make the dream of homeownership a reality for a local family, and that impact will multiply for generations to come.
If you're interested in supporting The House the Beer Built or learning more about it, visit www.tchabitat.org/beerbuilt.