Twin Cities Habitat for Humanity has partnered with Dual Citizen Brewing Company and eleven other sponsors to build the House that Beer Built. The first day of the build kicked off Monday, August 13, with a large group of volunteers and a ceremonial wall raising. Here at Twin Cities Habitat for Humanity, it's one of those "small" things that signifies the beginning of something big.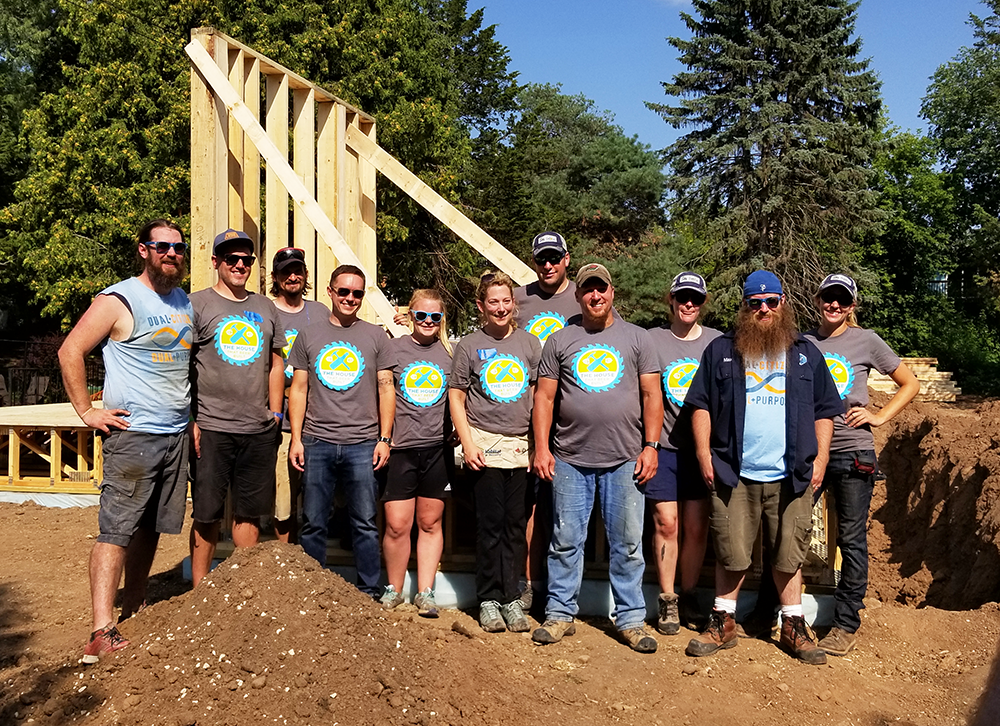 Other Habitat for Humanity affiliates, such as Denver and Austin, have launched House that Beer Built projects, but this is Minnesota's first. Twin Cities Habitat sits amidst a wealth of excellent craft breweries that foster a strong commitment to volunteerism and philanthropy. The House that Beer Built is the perfect project to bring these elements together within the Twin Cities community.
"Many breweries have a strong sense of connection to the neighborhoods they inhabit and the communities they serve," says Chris Coleman, President & CEO of Twin Cities Habitat for Humanity. "Breweries are, after all, community gathering places. They thrive because the community views them as an asset and in turn they want to give back and help strengthen their community."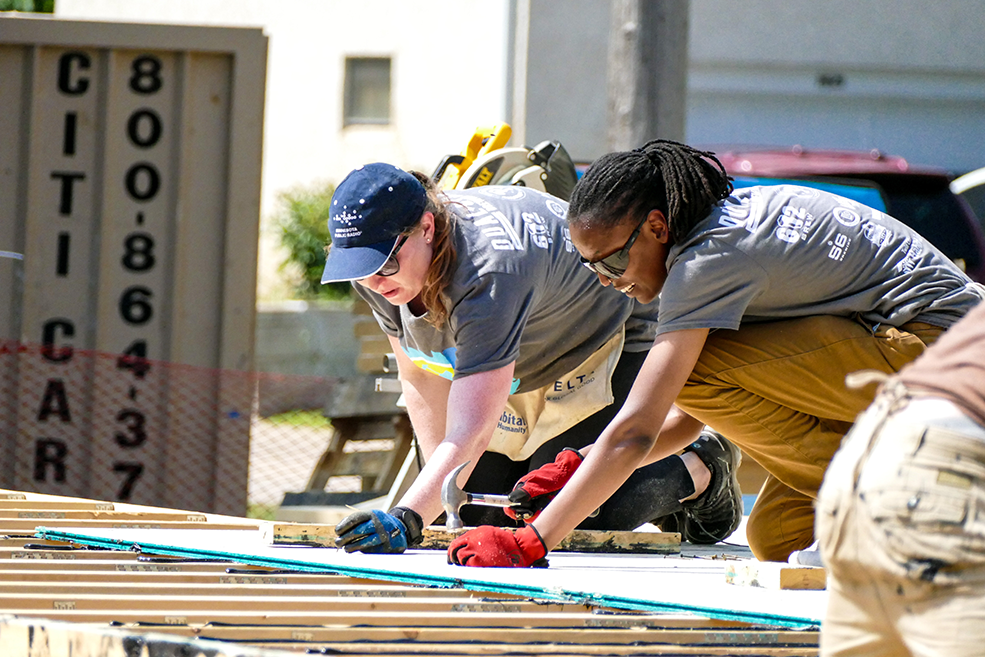 Max Filter, Co-owner/Head Brewer at Dual Citizen Brewing Company grew up supporting Twin Cities Habitat and was on site with a hammer as soon as he was old enough to volunteer (16 years old). He and his family have been longtime supporters and when they opened their brewery, they knew they wanted to be connected to the community and make giving back a part of their mission.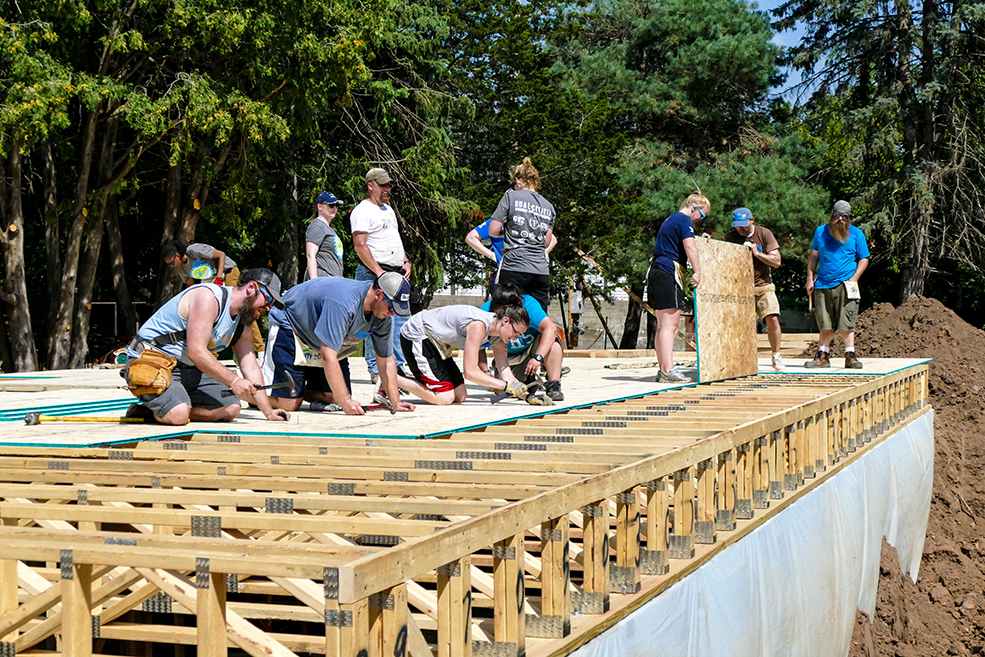 Tim Kessler, Co-Owner/General Manager of Dual Citizen Brewing Company, also has a long history working in the trades and is excited to be able to share his construction experience with fellow brewers. Although Twin Cities Habitat doesn't require construction experience for those on a build site, Max and Tim's background set them up to be perfect partners on a project like this.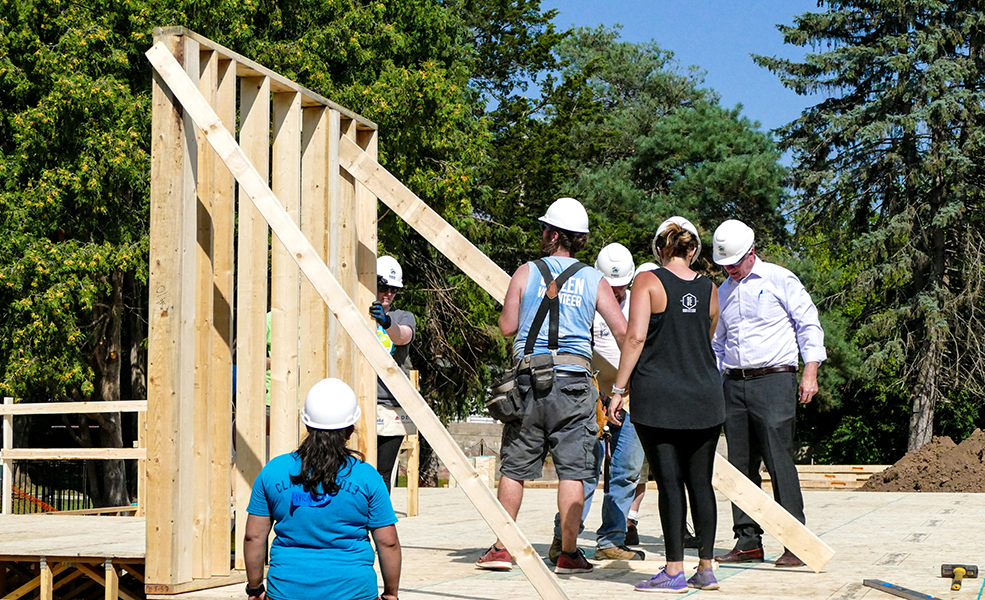 House that Beer Built Sponsors
Dual Citizen Brewing Company (Lead Sponsor)
612 Brew
Pryes Brewing
Surly Gives a Damn
Alloy Brewing
56 Brewing
Bald Man Brewing
BlackStack Brewing
HeadFlyer Brewing
Lake Monster Brewing
Lift Bridge Brewing
LTD Brewing Company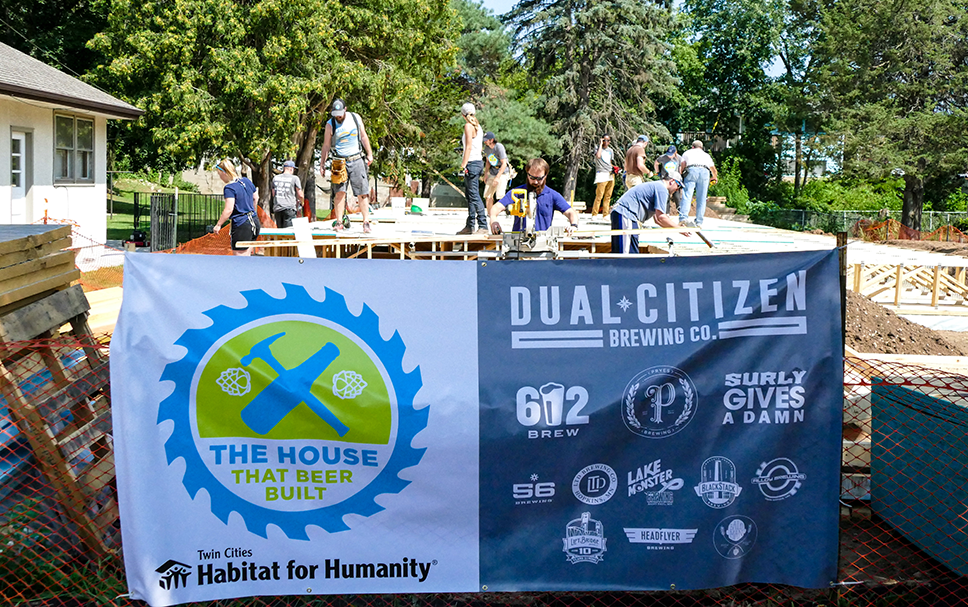 Thanks to the House that Beer Built sponsors, we're running full steam ahead. We encourage other brewers to join in and help support our mission of affordable housing within the Twin Cities. There are plenty of volunteer opportunities for individuals too. Even if building isn't your thing, please join our Facebook group to learn more about upcoming drink for a cause events. It's a great way to show your support and to join this inclusive community!