For the last five years, Twin Cities Habitat for Humanity and Jordan Area Community Council (JACC) have hosted Jordan Week of Kindness as a week-long block beautification project and community resource fair. For the safety of the Jordan community during the pandemic, we're shaking things up and going partially virtual for 2021 and expanding to a month of activities in honor of National Homeownership Month.
Check out the list of events below. We hope you will participate in the fun!

2021 Schedule of Events
We are excited to celebrate Jordan Month of Kindness with you! Take a look at what we have coming up.
Tuesday, June 1 at 6:00 p.m.
Kick off Homeownership Month by watching the premiere of "Homeownership is Possible" on Tuesday, June 1 at 6:00 p.m.! In this video, the Homeownership Opportunity Alliance answers your most common questions, concerns, and myths about homeownership. Do you have to make a 20% down payment? Do you have to have an excellent credit score? Do you have to be making a certain amount of money? These and other questions will be discussed by Homeownership Advisors and other homeownership advocates and professionals. Watch here!
Monday, June 7 at 3:00 p.m.
Get a private tour of Twin Cities Habitat's remodeled New Brighton ReStore, and an insider's perspective on tips and deals. Follow JACC during this live Facebook event here, and get a special ReStore discount.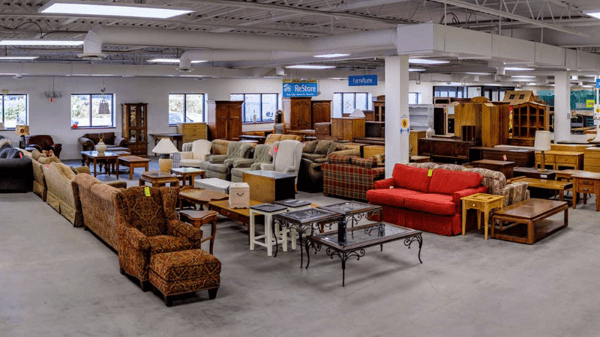 Saturday, June 12 from 12:00 to 3:00 p.m.
Join your neighbors in a morning block cleanup effort, led by Rusty & the Crew, and St. Olaf Lutheran Church. Visit JACC's Facebook page for project updates and details on where we'll be working and what sort of work the team will be taking on.
Contact Alexis at 612-998-2382 with questions or to sign up for the cleanup.
Wednesday, June 23 from 1:00 to 3:00 p.m.
Learn more about buying a home with Habitat and take the next step in your homebuying journey. Join Twin Cities Habitat for Humanity for a thorough breakdown of our affordable homeownership program and learn how you can apply. Sign up here, and receive a special ReStore discount.
For all the latest information on Jordan Month of Kindness, be sure to visit our event webpage.