Guest blog by Polina Montes de Oca,
Neighborhood Revitalization Program Manager
Have you heard? Jordan Week of Kindness (JWOK) is just around the corner, coming up on Saturday, June 1, 2019 on 27th and Russell Ave. North in Minneapolis. This is our fourth year collaborating on a block beautification event with the Jordan Area Community Council (JACC) in the Jordan neighborhood of Minneapolis. JWOK is much more than just a block party. It's a week-long, collaborative partnership with the Jordan neighborhood association to bring community members and residents together in beautifying the Jordan neighborhood, one block at a time.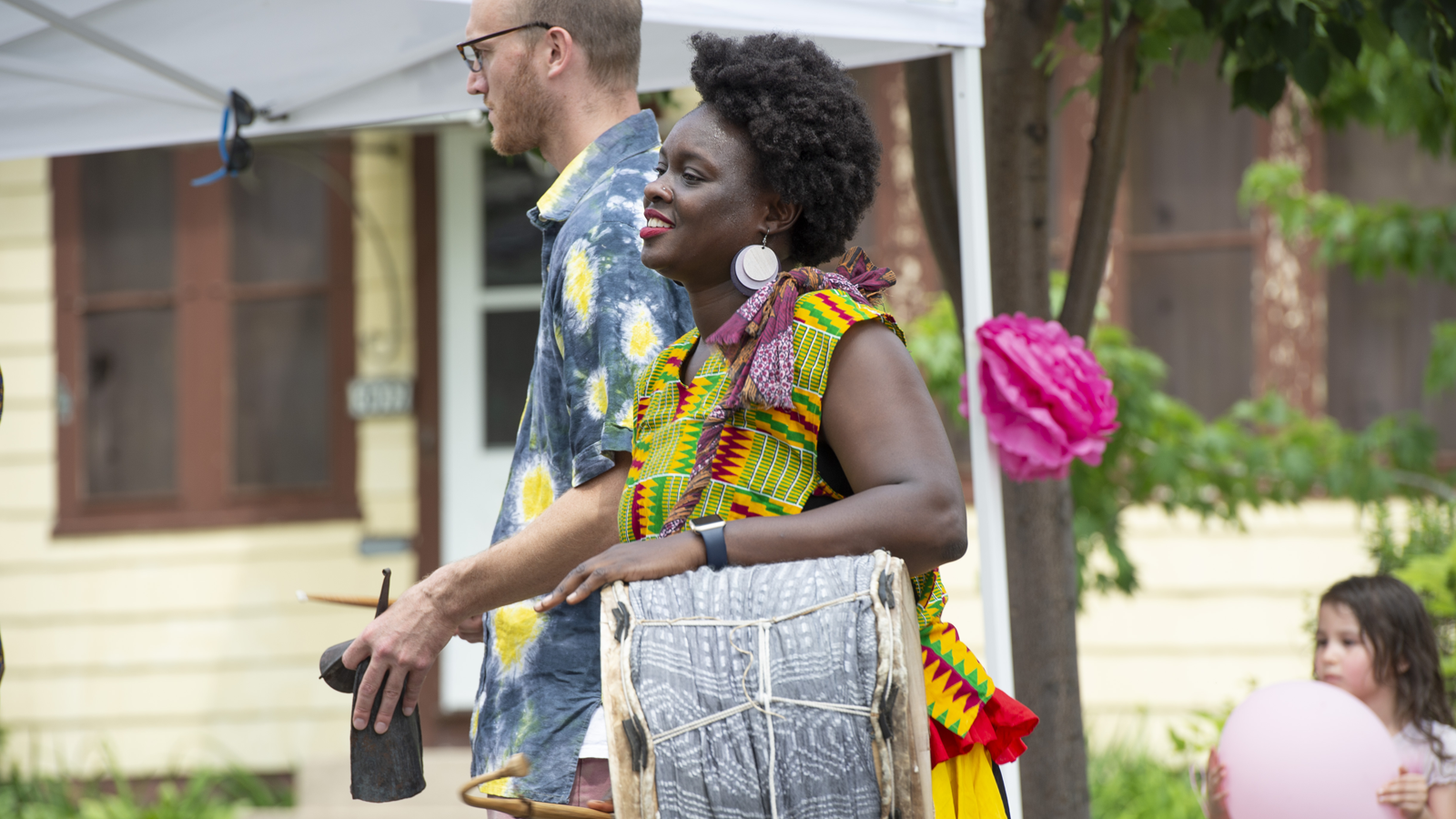 How did it all begin?
Twin Cities Habitat has been fostering a relationship with JACC for the past eight years through our Neighborhood Revitalization program. The program was launched in response to the foreclosure crisis and the 2011 tornado. As we were brainstorming how to respond to neighbors' concerns, JACC and Twin Cities Habitat decided to try something different.
What would it look like if both organizations brought forward their resources and expertise to address community concerns? Habitat and JACC hit the ground and began to gauge residents' interest around a block beautification project. Jordan Week of Kindness was launched with multiple local organizations coming together to provide a little TLC through home repairs, litter pick-up, and planting all within one-week time frame.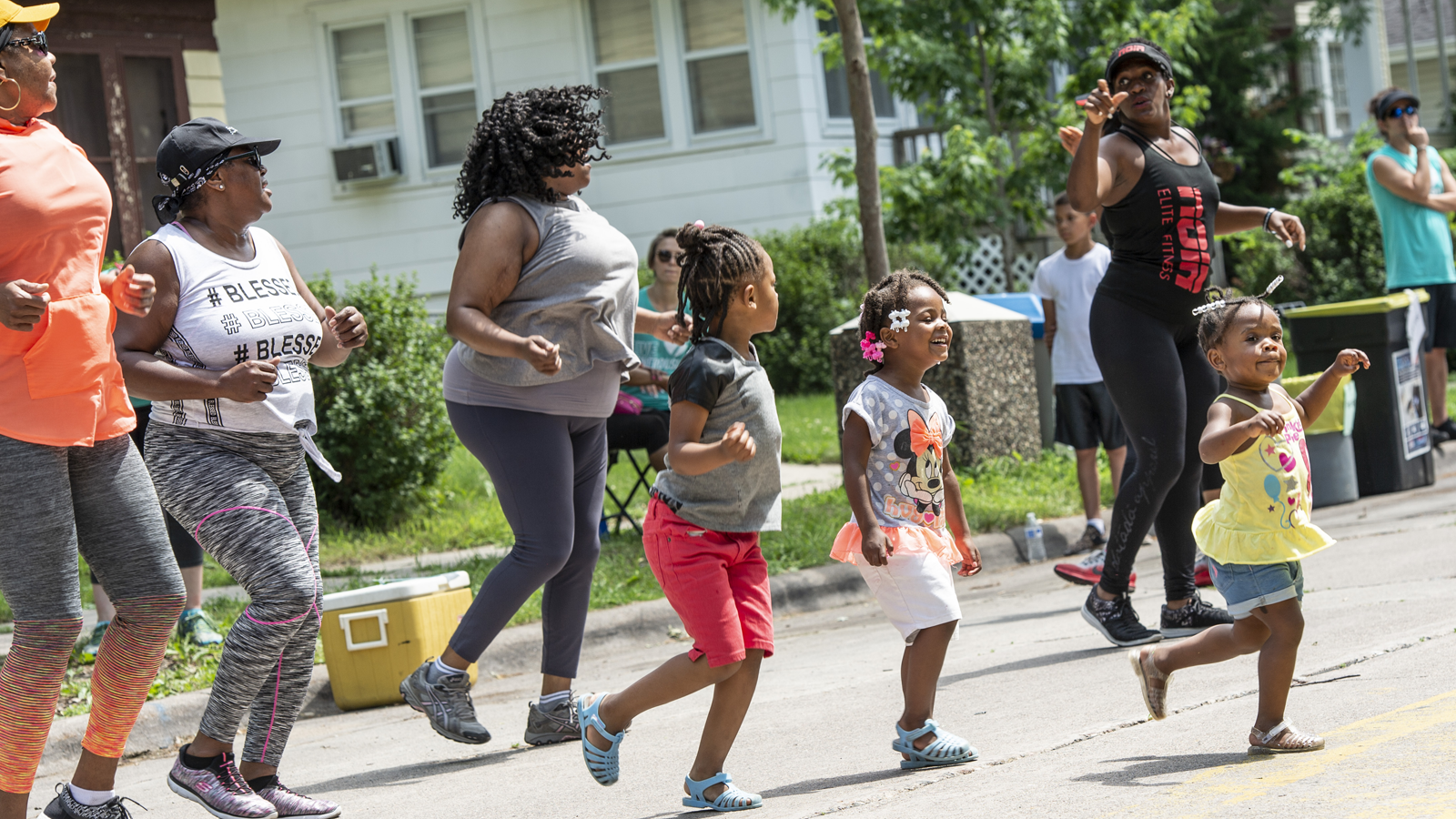 Impact
Fast forward to four years: JWOK has positively impacted not only Jordan residents living on the four blocks where the event has been held, but throughout the whole neighborhood. With each year, more organizations and residents join the efforts. This block beautification project makes community stronger and safer.
Every year, residents who have lived on the same block anywhere from 5 to 20 years are getting to know each other for the first time. More residents are tapping into Habitat's Home Repair program that supports long-time residents with fixed incomes preserve their homes and stay in their community. Residents are also taking leading roles by recruiting their neighbors for planting and home repair projects.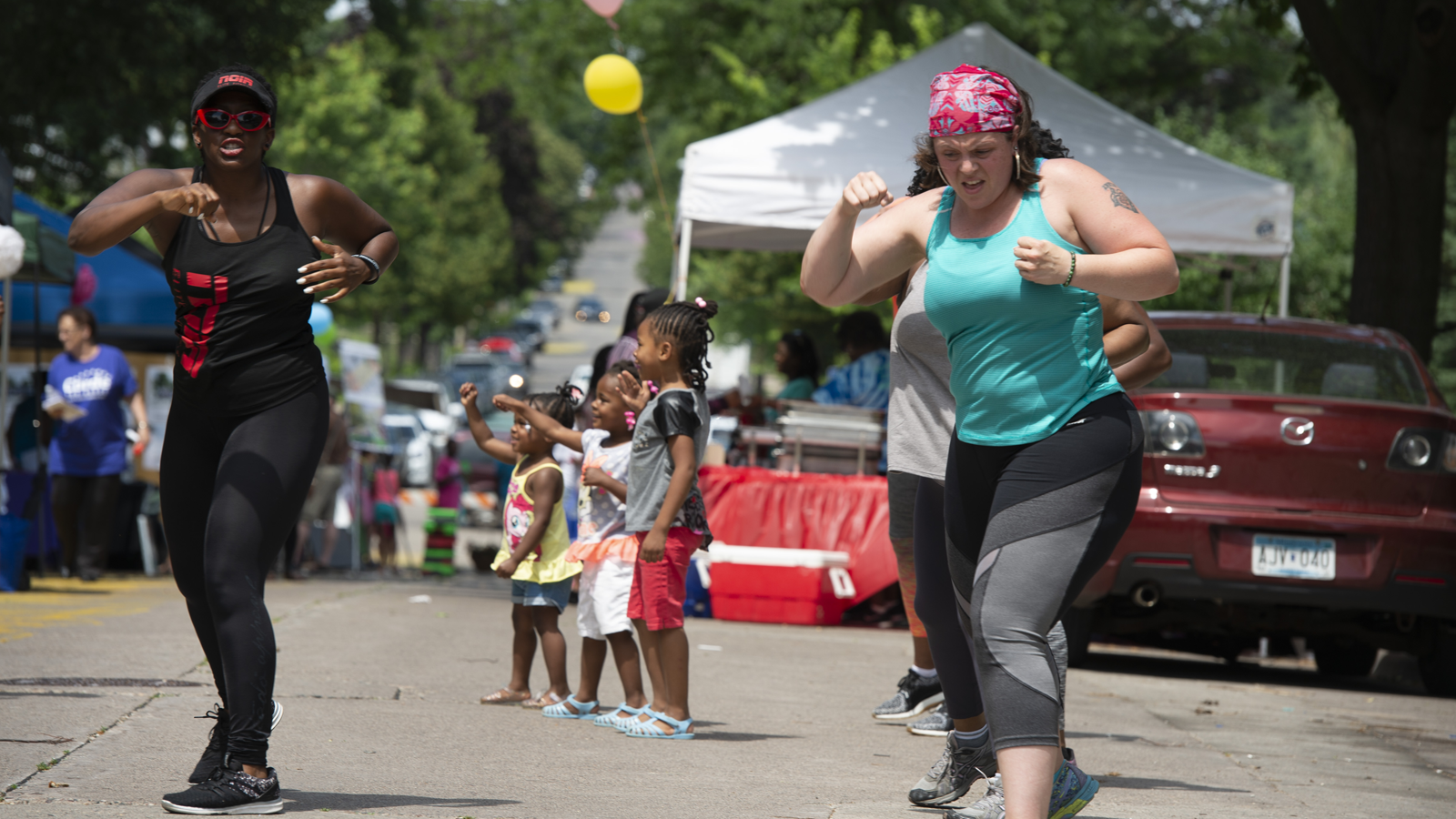 Join the Fun
This year, you can expect lots of fun for people of all ages during our wrap-up celebration on Saturday, June 1. Attendees can connect with local elected officials and access resources at Health and Housing Resources Fair, including free mammograms with Park Nicollet and free lead tests with Sustainable Resource Center. Attendees will also have an opportunity to learn about the Habitat Homeownership Program by touring two Twin Cities Habitat open houses on the block.
Bring your kids! There will be a bouncy house, games, police horse, bike and canine units, and maybe even a special visit from the fire department. Come early to get free local food, and stay for performances and dance classes with the Unlimited Next Level Drum and Dance Team, Tiyumba African Drum and Dance and Noir Elite Fitness Zumba Class. Join JACC and Protect MN to Walk Bike Roll for Safety and Stability from New Rules to the block celebration.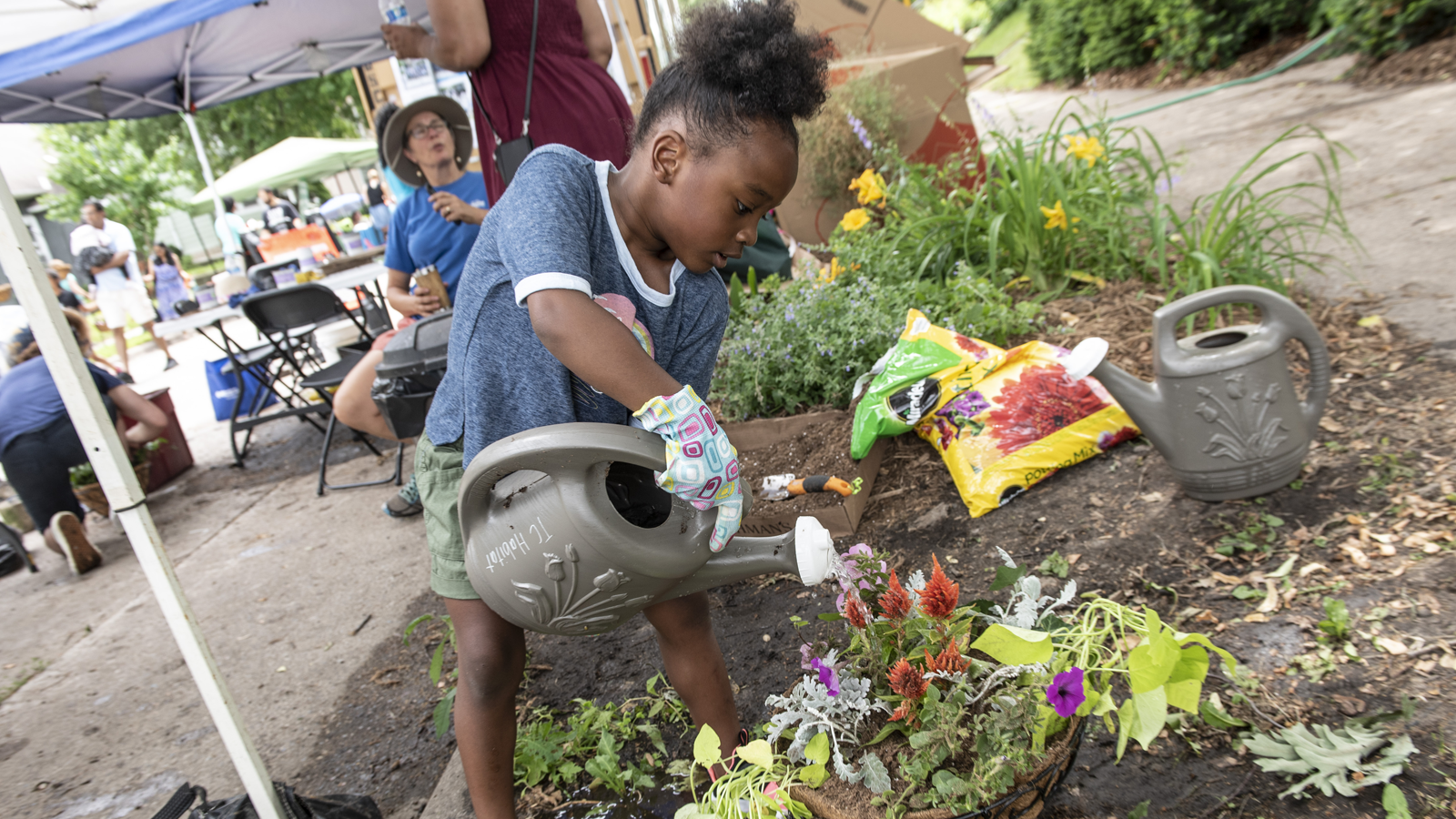 Volunteer with us!
JWOK brings community together because all the work is done by volunteers. This is where you come in! Sign up to volunteer for various projects, including home repairs, boulevard prep and planting work, and celebration day logistics.
This year, we are celebrating a unique partnership between Metro Blooms and St. Anne's Place, an indispensable and long-standing community asset for the Jordan neighborhood. Come and help install a rain garden on St. Anne's Place boulevard. Everyone from individual residents to organizations looking to get out of the office to contribute an act of kindness should sign up today while volunteer positions are still available!
If you are not able to volunteer, please show up either way, enjoy the party, and spread the word!
Thank you!
We also want to send a huge thank you to Thrivent Financial for sustaining this work and Bailey Nursery for their plant donation. Contact JACC if you are interested in tabling at Jordan Week of Kindness, directly contributing in growing and sustaining this community effort, or bringing Jordan Week of Kindness to your block next year!