What better way to celebrate National Homeownership Month than to welcome Habitat partner families to the place where they can live and grow together as a family?
Here's a recap of the wonderful homeownership milestones, including home closings, that have been achieved this month and this fiscal year!
Just in the last few weeks, 18 families celebrated their home dedications with volunteers, staff, neighbors, sponsors, and community partners. This means that all 18 families completed financial coaching, fulfilled Homeownership Program requirements, and are ready to sign their mortgage paperwork—and officially become homeowners.
As Homeownership Month comes to a close, so does our fiscal year—and in that year, we hit a record number of new homeowners. Since July 2017, 92 families have bought homes with Habitat!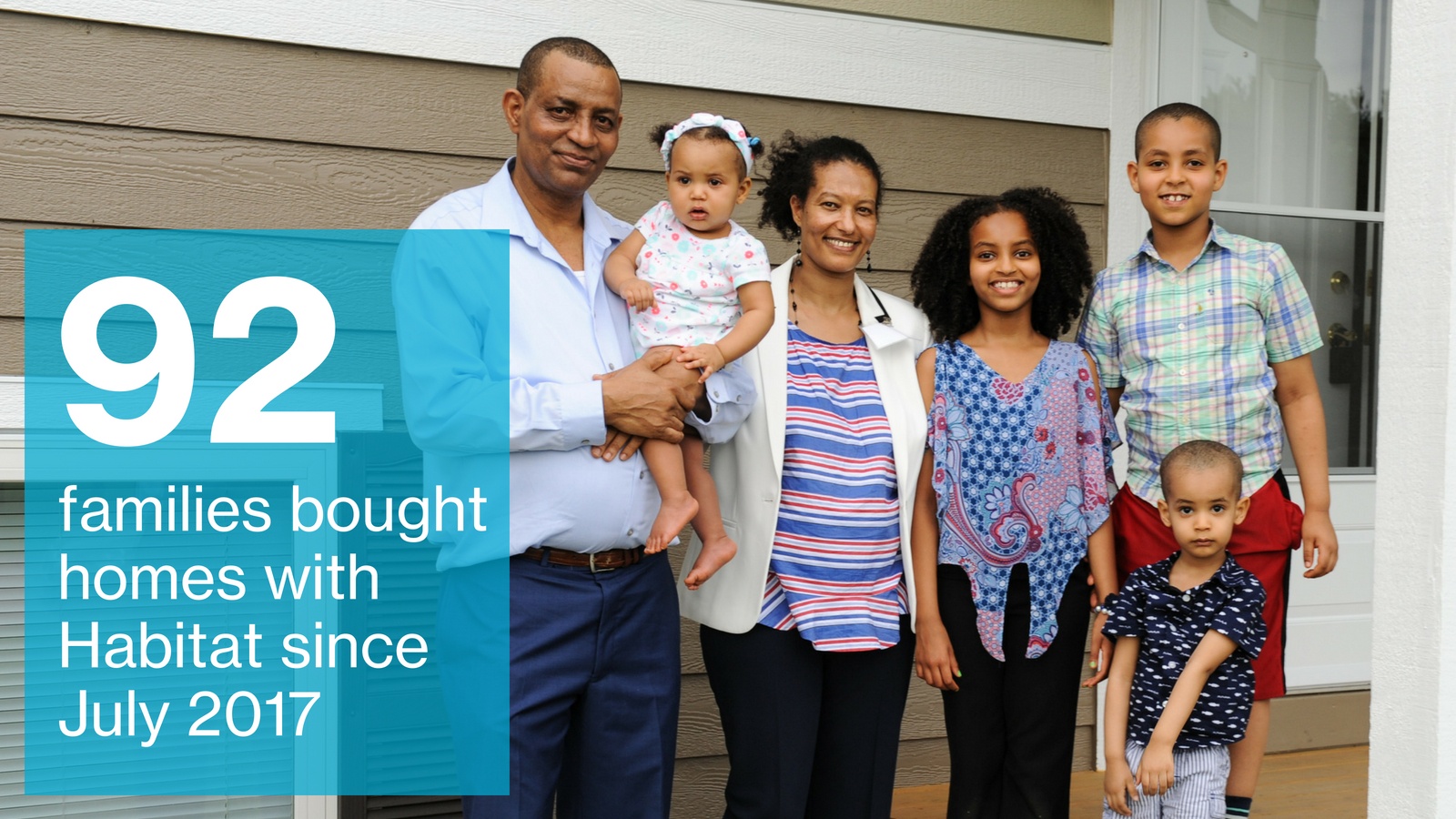 We also bring recognition to homeownership in other ways as well. In addition to creating new homeownership opportunities, we work to keep local homeowners in their existing homes through the efforts of our Home Repair Program, Mortgage Foreclosure Prevention Program, and our new Age in Place Program.
Our Neighborhood Revitalization program engages local residents in building the community they want—block by block. On June 30, we're celebrating and strengthening community with a fun neighborhood event, Jordan Week of Kindness. It's a fantastic finale to National Homeownership Month.
If you would like to celebrate National Homeownership Month as it ends, here are some ways you can get involved:
1. Share your favorite homeowner story on social media from our blog
2. Sign up to volunteer on a home repair or homebuilding site for next month
3. Retweet/regram homeownership facts, news, and stories shared on our Twitter or Instagram feeds during #HomeownershipMonth
4. Stop by Jordan Week of Kindness on June 30 to volunteer and have fun!