Women Build is a month into the 2017 season and going full steam ahead! Since June 5th, all-female teams have been crushing it daily at the Women Build site in North Minneapolis. So far, 19 Team Leaders have recruited women crews and fundraised to support their build days.
We've had some amazing ladies out onsite - and we're just getting started!
Team Leader Sharon (center) organized her 18th Team Leader day in June – she'll be celebrating #19 in July!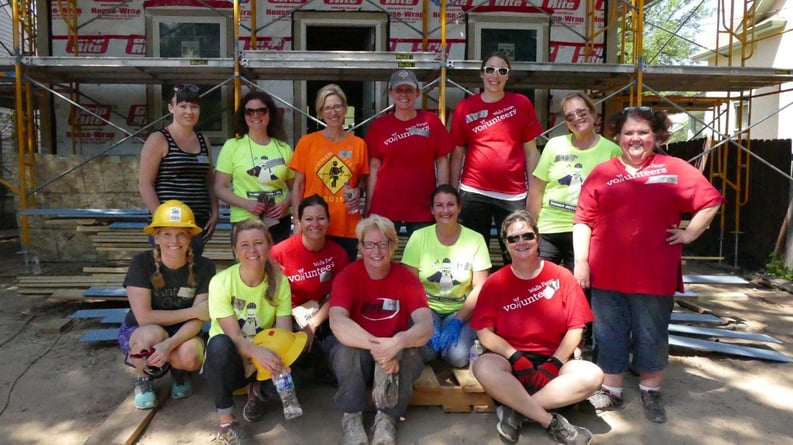 Wells Fargo is a Women Build Program Sponsor, and hosts 10 Team Leader days over the summer.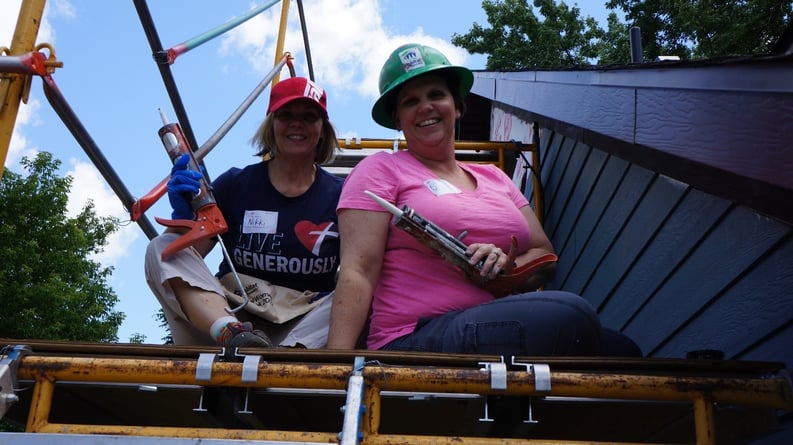 First time Team Leader and Twin Cities Habitat for Humanity Board Member. Nikki Sorum (pictured left in the above photo), put together a team in June – she brought her daughter and mother along, making it a multi-generational build!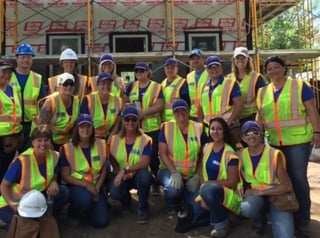 United Rentals brought together women from across company divisions and state lines to build with Women Build. After the build, the group's Team Leader (Linda) said:
"Watching the women come together – successfully doing something many had never attempted before – and the sense of accomplishment at the end of the day – was priceless."
While this US Bank team was building in Minneapolis, another US Bank Women Build team was volunteering with the Owensboro Habitat for Humanity affiliate in Kentucky.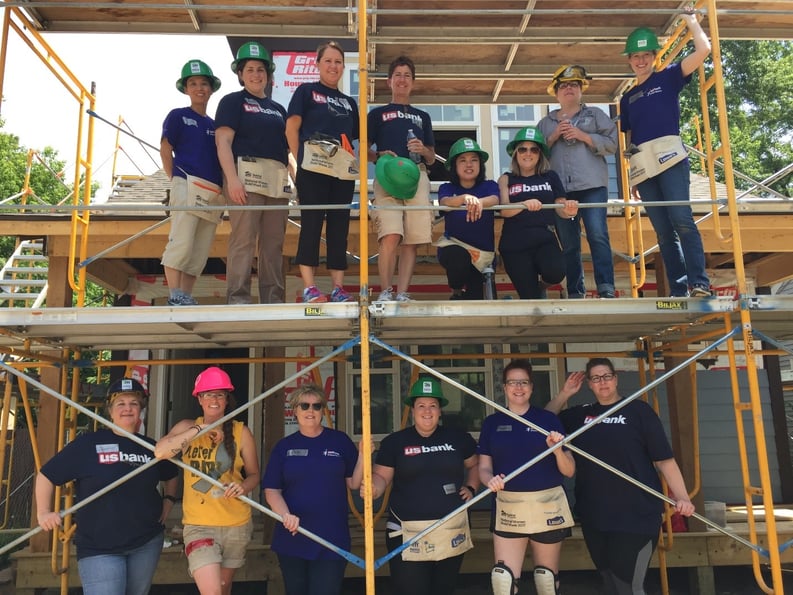 Sound like a fun way to engage your friends, family, coworkers, or faith based group? Join us! We still have Team Leader openings available later this summer and fall. Team Leaders recruit 15 volunteers for a full day onsite and raise $1,500 to support their build. For more information, contact 612-305-7162 or womenbuild@tchabitat.org.