House Month Volunteers are individuals who choose to give a month of their time on a single project. They go through a training class, and get to see the progress of a home for an entire month! How exciting is that?
Not only is it interesting to see how much can be done on a home within that time-frame, but a House Month Volunteer also gets to meet several groups of volunteers that come to help and grow a rapport with the site supervisor and/or AmeriCorps member.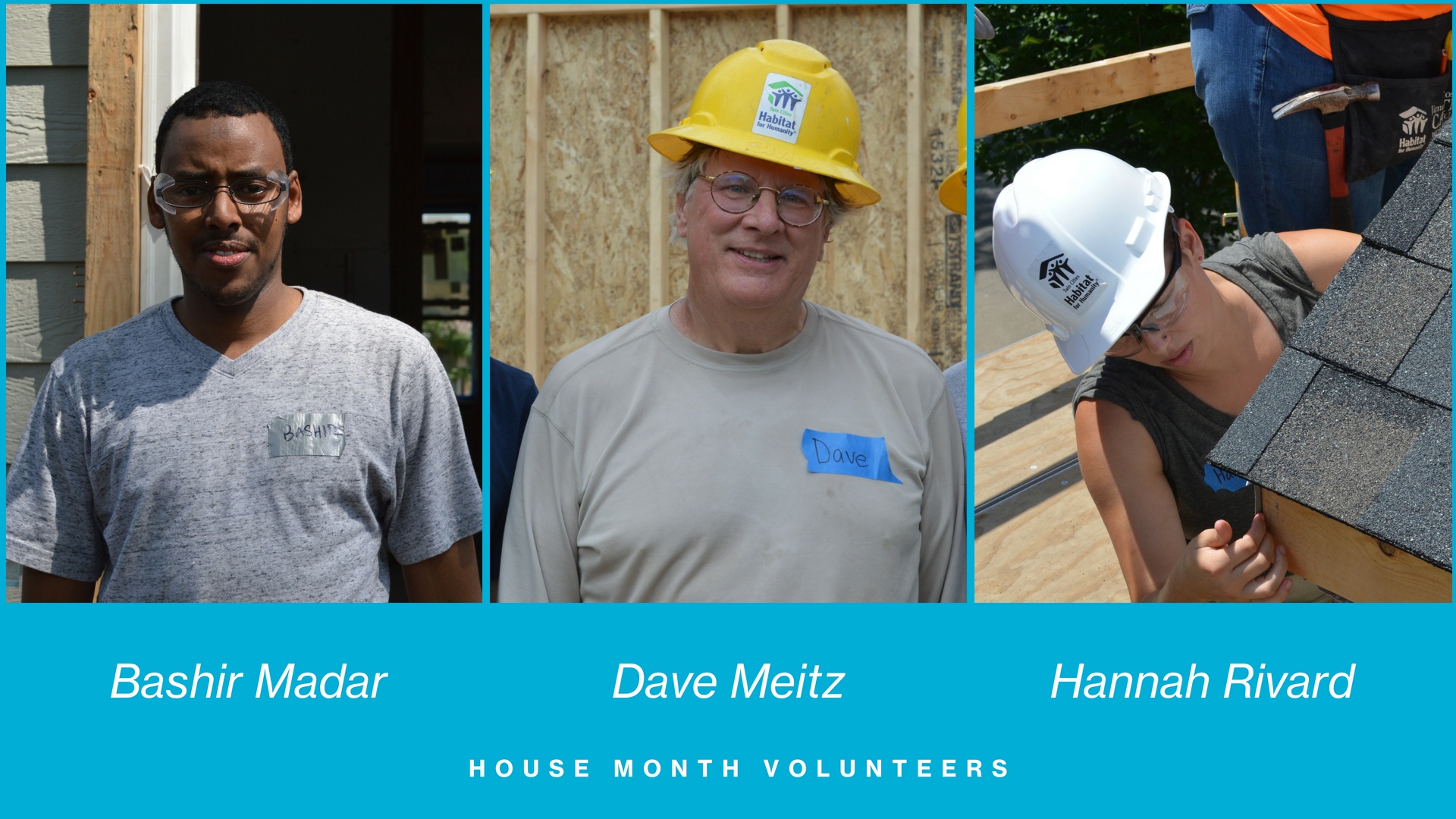 Dave and Hannah have both finished their hard work on site, and Bashir is working right now - so we wanted to share a little bit about each of them and what they had to say about their service as a thank you for all their hard work.
Hannah Rivard: Finding Enjoyment in Women Build
Hannah spends most of the year teaching the English language in Minneapolis Public Schools. She has experience with Twin Cities Habitat through volunteering on Women Builds, but came back this summer after taking some time to complete her master's degree, get married, and have a baby.
Hannah said that she really wanted to volunteer on a Women Build specifically, and just finished her service working on a home in Saint Paul. Throughout her month, she got to work with Site Supervisor Marcia and AmeriCorps member Ryan on Women Builds with both Wells Fargo and Andersen.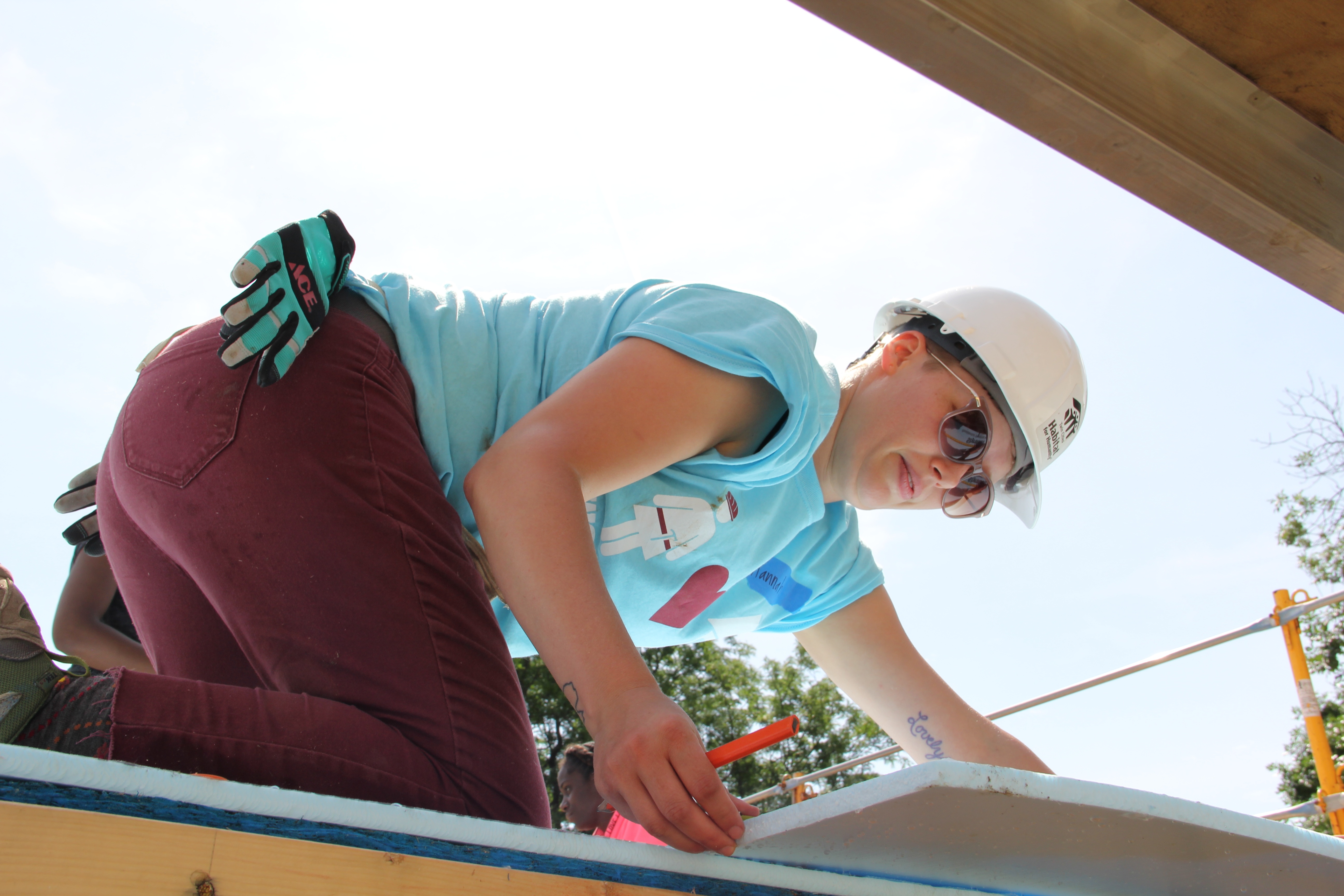 *photo by Gail Shore of Wells Fargo*
"My favorite part is seeing the growth of confidence in the women who come out to Women Build. It is pretty incredible, even over a single day." Hannah agrees that she enjoys being a House Month Volunteer for the ability to see the progress a house can make in the time, but added that she enjoys getting to work on a variety of tasks and skills. She says "it's a great way to become involved in a more in depth way."
Bashir Madar: Learning New Skills with Habitat
Bashir was already accepted for another internship when he came across Twin Cities Habitat. After giving it some thought, he decided to come learn construction skills while giving back to the community—and we are so thankful to have him.
He says now that he's gotten part of the way through his month that he has learned a lot of new skills just from his time on site—his favorites being decking, siding, and foam insulation.
Bashir enjoys coming on site to meet new faces every day and says "it gives me the courage to continue working with Habitat."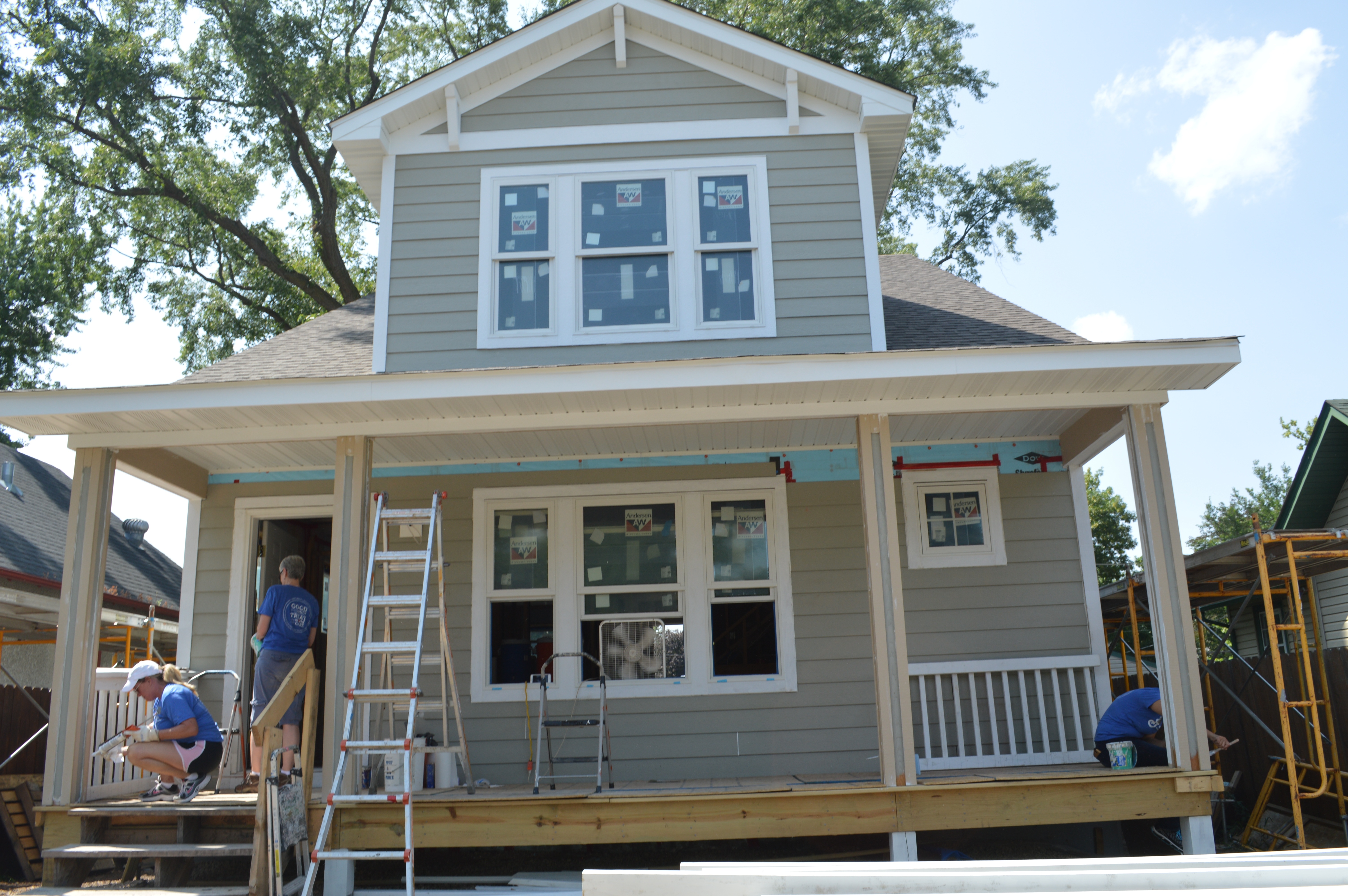 Bashir has been having fun working this summer and learning new skills. He agrees that learning is one of the best things about becoming a House Month Volunteer, because you stay for multiple days—which means multiple tasks and duties. His advice to someone becoming a volunteer is: "first, you are on the right path and keep on. Second, stay safe and be productive."
Dave Meitz: Gaining Knowledge and Friends Through Experiences
Dave has worked 33 years for 3M as a chemist in the lab that supports the creation and manufacturing of reflective products such as road signs or reflective vests. He came to volunteer with Twin Cities Habitat various times over the years through 3M's program: 3M Gives.
Dave enjoyed his time on site because "it was very different than my typical day of manipulating data in a spreadsheet." He found in his experiences with Habitat that he enjoyed the instant visible progress that comes with hard labor, saying "at a Habitat house it felt good to start a task, work through the effort within a day's time, and see the fruit of the work at the day's end."
Dave enjoyed the experience enough to convince his older son to volunteer two months a couple years back. He wanted to give his children a way to give back to their city while being able to tangibly see the effort they put in as well. "It made me feel good that my small contribution was part of a bigger thing, a thing benefiting a family who would live in this house, raise a family, and make the neighborhood a better place to be."
What did Dave and his son get from the experience? "My son learned mechanical skills, I lost ten pounds, and we both met many wonderful people." Dave says his biggest kick he gets from being a House Month Volunteer is "all the socializing with the daily flux of volunteers and establishing friendships with the site supervisor and the AmeriCorps member."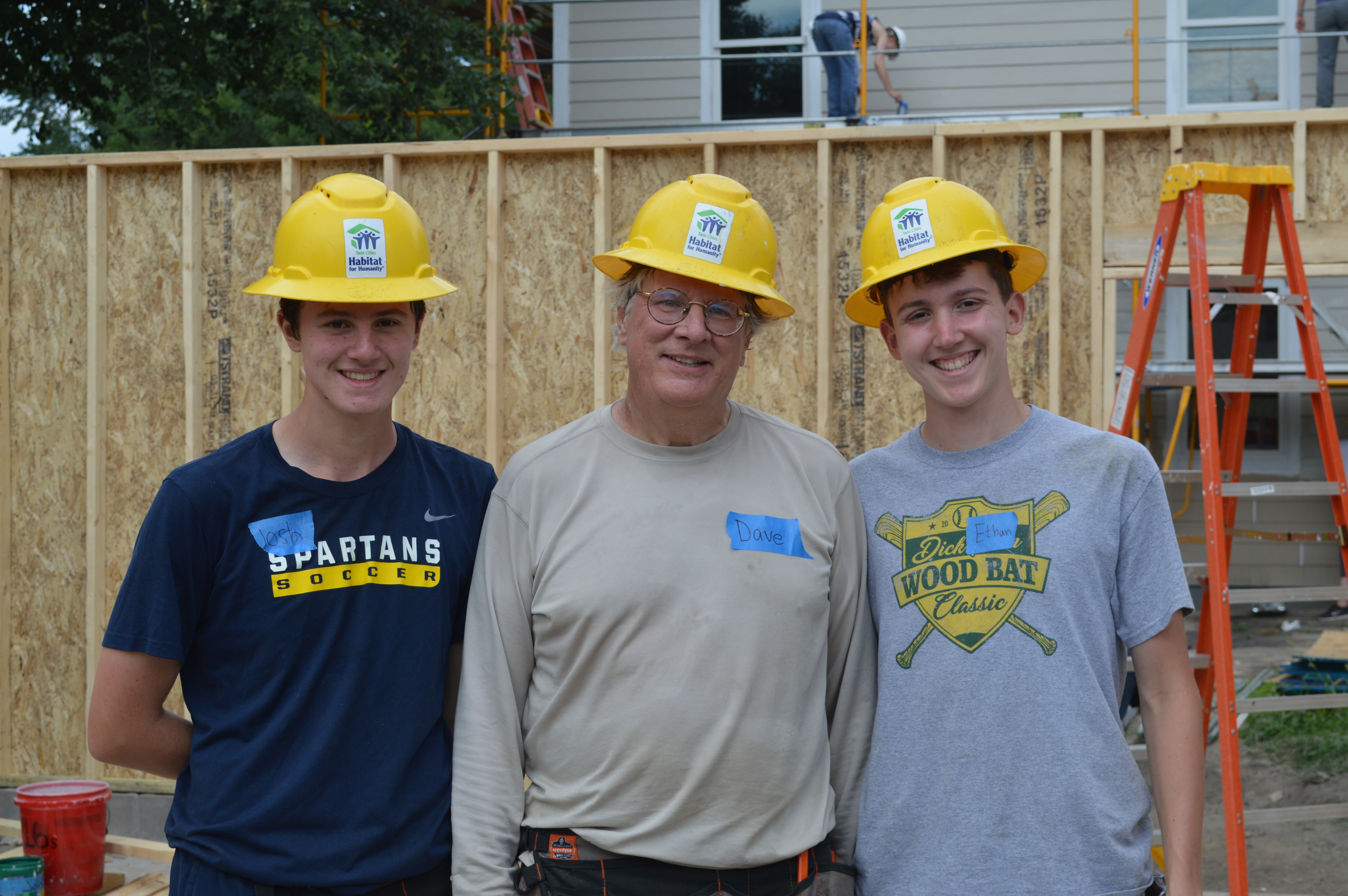 Now, this summer Dave is working with both his sons in St. Paul on the E-House and has a lot of tips for new House Month Volunteers. Here's a few: "Never be afraid to ask for instructions, even for a third or fourth time; the site supervisors have an infinity of patience (really)... Be not boastful, but yet, allow yourself to feel good about the effort."
Dave's favorite memory on site is working with a volunteer on siding who has a PhD. in statistics and discussing different forms of analysis throughout the day. He mentioned looking forward to winding down and thinking about the discussion with a beer, when she handed him a card and said 'I also own a brewery! Here's my card. I think you'll like the Indian ale we make.' He says "I still use regression analysis in my data. I would still need Skip to lay out the siding properly. But, I found a new beer to like. What more can one ask?"
That, too is why Dave says being a House Month Volunteer is worth the time. "Meeting and spending the days with the many, many daily crews of volunteers who joyfully work the day give one the knowledge that our Twin Cities area is full of many, many really good people."
Even if committing a month of your time seems a little much for you, there are so many ways to get involved both in your community—and right here at Twin Cities Habitat. I have yet to meet a volunteer who says their time wasn't worth the experience, and I'm sure anyone would agree. Whether it's meeting a new friend, or learning something new—there is never a shortage of things to be gained or given during your time here. So try your hand at swinging a hammer, helping at the office, or introducing people to the homes that are made possible by volunteers, because there's a good chance it will be worth your while.