Guest blog by Courtney Maas
Global Village Volunteer
The culmination of all of our hard work reached a pinnacle, as we tied ribbon on the front doors to the homes we've worked on all week for our Nicaraguan families. You could sense the families gratitude the moment we stepped on the job site this morning. They gave us gifts of homemade goods and crafts and shared laughs and hugs.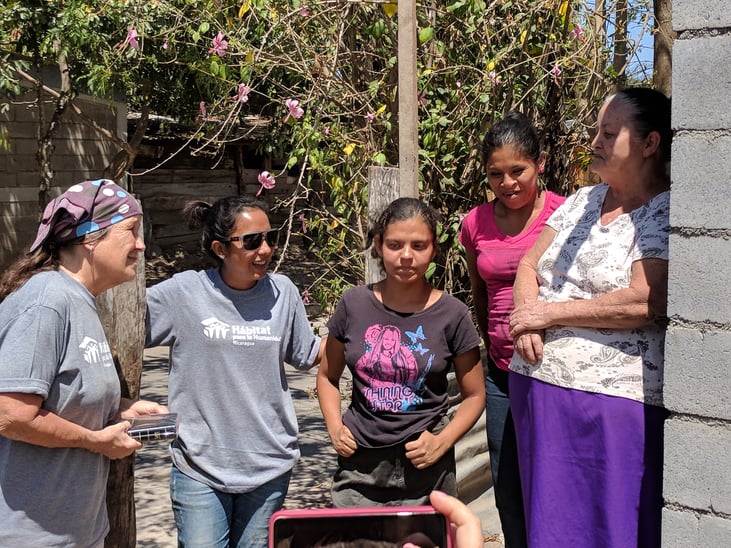 The week totally flew by! The neighborhood was also alive and excited. We celebrated with all of the families and kids by playing a game of musical chairs and having a competitive battle to break a candy filled piñata. It is amazing to see the community come together to celebrate the success of their neighbors with laughter.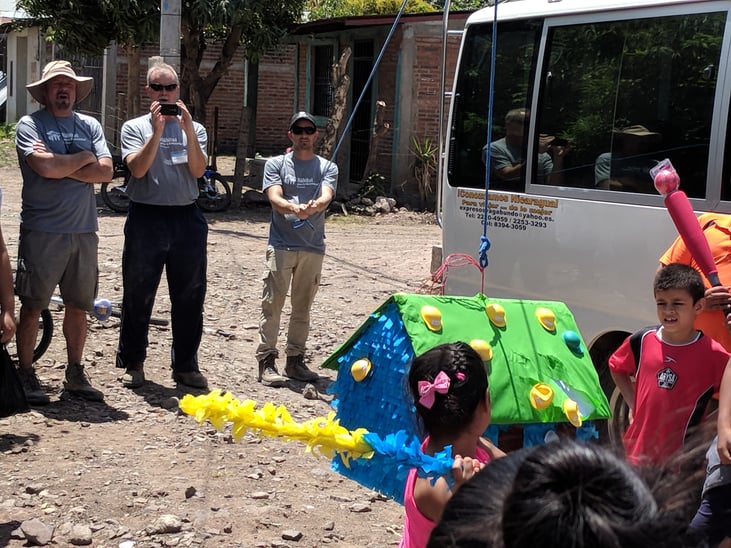 It was an emotional experience to bless the families new homes. A home that will forever remind them not only of all of us that worked to build it, but of the power of unconditional giving and love. It's amazing what we can accomplish when we set aside our selfish desires and come together for a cause. We set out to change the course of two families lives and set them up for future success; and today it is clear they are so grateful.