By Pete O'Keefe
ReStore Operations Manager
There has been a renewed focus on the part of home remodelers and their clients to reuse or repurpose cabinets, fixtures and lighting during the demo phase of major home renovations. Patricia Levy stressed that concept to her contractor, Boyer Building Corporation, at the initiation of her recent remodeling project in Shorewood.
"My heart crunches at all of that stuff that might go in the dumpster," Patricia says. "Plus a craftsman put time and energy into building this high quality home. I thought, why not repurpose the woodwork? Reuse is such a trend right now anyway, so I searched and found the Habitat ReStore online. There was some skepticism at first on saving some items during demo, but our contractor was receptive to the idea. Habitat's donation coordinator and driver came through by making it so easy."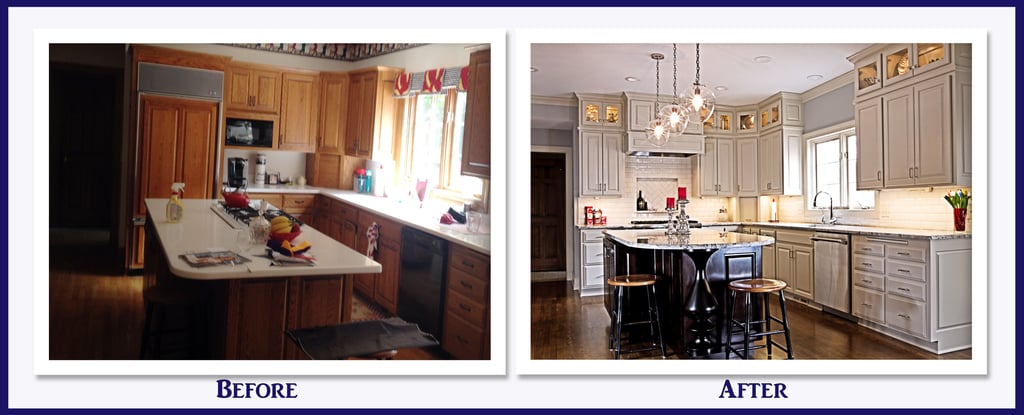 The Habitat for Humanity ReStore has become a surprisingly popular resource for green-minded contractors staring at a growing pile of demo material. While Habitat does not provide demo crews, requesting a pickup of kitchen cabinets, solid doors, appliances or light fixtures is as easy as typing in a zip code and description of the materials here.
ReStore performs a "curbside pickup", which is often a staging area within the homeowner's garage. For the Levy project, a group of solid wood architectural columns became the starting point for what turned into a beautiful fireplace mantel and various outgoing light fixtures.

When contractors partner with the Habitat ReStore everyone wins. Boyer kept a lot of useful materials out of their demolition container, the homeowner received a tax deductible donation receipt, plus the knowledge that various items would be proudly reused within another home.
Remodelers are surprised to learn that materials that are cleaned up, priced and displayed at the ReStore are sold within a week or two via the savvy and repurpose-minded shoppers who frequent the New Brighton ReStore.
Pat Levy and her remodeler were so pleased with the experience, they offered the Habitat ReStore to join them during the March 18th to 20th Parade of Homes Remodeler's Showcase.
Stop in to see the fantastic transformation of the home interior completed by Boyer Building Corporation….and say "Hi" to the ReStore staff!