When Tami initially applied for a Habitat home in 1990, she was living in a Transitional Housing Program with her four small children. Her neighbor told her about Habitat's Homeownership Program, and Tami recalled feeling excited about the prospect of owning her very first home.
Tami submitted her application and was accepted into the program, and then matched to the very first Women Build home. Women Build homes are sponsored and constructed by groups of women, and this incredible group currently builds two Habitat homes each year and repairs another through A Brush with Kindness. Tami immediately went to work logging her sweat equity hours, and her family members also put in hours alongside her.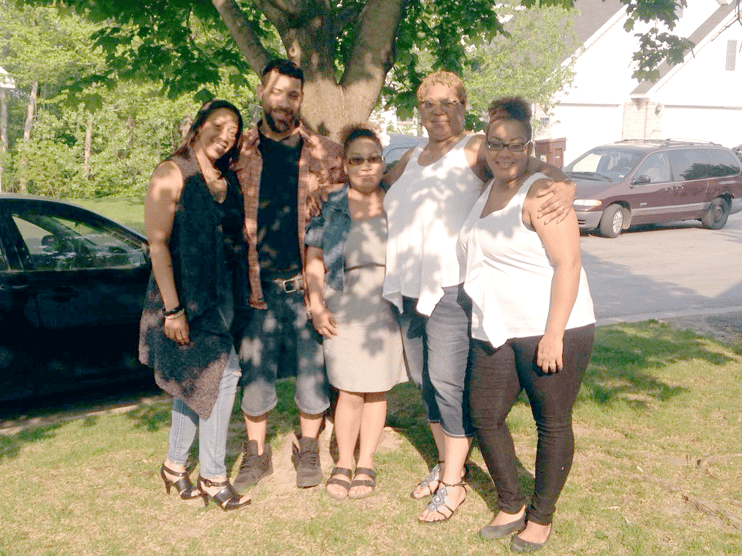 "We learned so much and worked with some of the best women volunteers!" Tami said. "There was such a sense of pride that my home was being built by so many talented women who were eager to learn and teach me what they knew."
Tami admits that the build involved a lot of hard work, but she feels that her efforts more than paid off, and made her feel more invested in her new home. She officially closed on her Habitat home on May 12, 1993.
"One of the most important things that I learned about becoming a new homeowner is that I could fix things on my own," Tami said. "It was also such a different feeling to able to decorate my new home without the fear of not getting my security deposit back."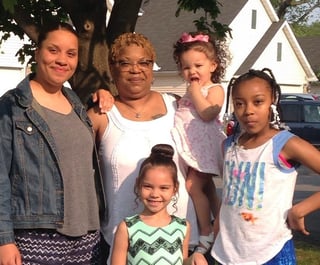 Over the years, Tami's children have grown up and moved out. She misses having her kids around, but she now has five grandchildren who visit her regularly, and Tami enjoys telling her them stories about their parents growing up in their Habitat house.
"My family and I have created a lifetime of memories in our Habitat home, all thanks to Habitat for Humanity," Tami said. "We have celebrated many special occasions and family events here. One of my favorite memories is when we were able to host my oldest daughter's wedding reception in our back yard, and there was plenty of space for our family and friends."
Tami's home also provided stability when her family needed it the most.
"When my mom got really sick, I was able to take care of her and she lived with with me until she passed away in 2005," Tami said. "That was made possible because I had a Habitat for Humanity home."
With all the cherished memories and events her home has been a part of and made possible for her and her family, it is clear that Tami takes great pride in maintaining it.
"My house needs some work, but I am getting things done little by little," Tami said. "Even twenty-four years later, I love my house as much as I did the first day I moved into it."
The Twin Cities Habitat for Humanity ReStore home improvement outlet has played an integral part in helping Tami tackle her home renovation and maintenance projects. Tami first learned about ReStores after reading a Habitat for Humanity newsletter. So far, she has completed a bathroom remodel and a bedroom remodel, and is currently working on a craft room with items purchased from the Restore. Her favorite piece she has purchased to date is the bathroom vanity that she got for the low price of $64.00!
"I love shopping at the Restore because there is so much to choose from!" Tami said. "The inventory is reasonably-priced and changes a lot, which means that I am likely to find a treasure. The staff recognizes me and they are always friendly and helpful."
Tami continues her regular ReStore visits to find materials to complete her craft room, which includes a peg board that she purchased from the Restore.
"I am really excited about the craft room, because I plan to do a lot of arts and crafts with my grandchildren!"
Like so many of our partner families, Habitat for Humanity continues to be a part of the lives of Tami and her family. Starting as a homebuyer herself, and achieving her dream of homeownership, Tami now helps support the dreams of other families by shopping at ReStores. Last year alone, proceeds from the sale of items at Twin Cities ReStores helped sponsor the building of six Habitat homes!
We hope you're inspired to be a part of Habitat for Humanity's mission in the Twin Cities. Join our amazing supporters by volunteering, donating, advocating for affordable housing, or shopping at our ReStores.