There are so many exciting changes happening at our ReStore Home Improvement Outlets. Each year, we witness a growth in shoppers, purchases, and donations. This year we are thrilled that the expansion of our New Brighton ReStore location will give us even more space for great items.
But we need your help. We need to hire fantastic people to join our committed, fun, hard-working, crew of ReStore staff. Whether you're a ReStore regular or new to the outlet, you'll love making Twin Cities Habitat ReStore your place of work!
Join our team
Sales Associates
We are seeking four part-time Sales Associates for our New Brighton ReStore and one Sales Associate for our Minneapolis store. You'll join a staff dedicated to the Twin Cities Habitat's mission and you'll help shoppers find quality products at discounted prices. Duties include (but are not limited to) cashiering, communicating sales and promotions, answering questions about products, receiving donations, pricing, stocking, merchandising product, and providing an excellent experience for shoppers.
Competitive Benefits: Two weeks of vacation to start, flexible spending accounts available, 48 hours of sick time, eight paid holidays, and employee discount to our store.
Click here to learn more about the position qualifications here.
Donations Truck Driver
Jump on board as a ReStore seasonal Donations Truck Driver at the New Brighton ReStore and assist in picking up great products for our local shoppers. With our New Brighton store expansion, donations will begin to flood in! We are in need to extra hands to bring those products into the store. Duties include (but are not limited to) driving to local business or donors for pick-ups and unloading at store dock, reviewing donations, comparing donations to accepted donation guidelines, loading truck safely and appropriately, customer service, vehicle maintenance, and record keeping.
Important Info: Employment period is April 2020 through September 2020. You do not need to have a CDL to drive. Experience with driving a panel box truck is preferred but not required.
Click here to learn more about the position qualifications here.
Donations Coordinator
To fill or expanded New Brighton ReStore location, we'll need a lot more donations. Join our team as a Donations Coordinator and assist in providing great products for local shoppers. Join a team that knows how to work hard and have fun.
Important Info:
Learn more about the position qualifications here.
Why work at Twin Cities Habitat for Humanity?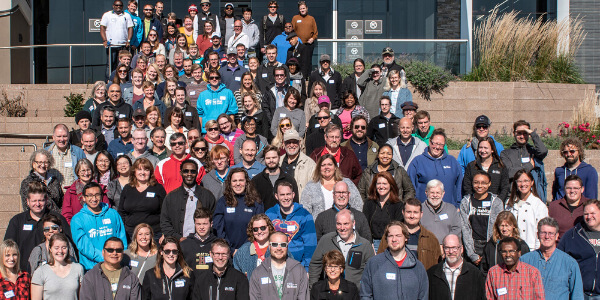 When you work at Twin Cities Habitat, you are surrounded by others who believe in a mission and are committed to creating safe, affordable housing for all. It's truly a great place to work with extremely competitive benefits that will start you off on the right foot.
We could go on and on! Check out these 5 reasons you should work at Twin Cities Habitat.